In 1741, Johann Gottfried Borlach was commissioned to execute a geological prospecting around the town of Dürrenberg to find a source of brine, which could be used for salt production. 22 years later, an impressive 'Borlachturm' – a winding tower was erected above the found water spring, representing nowadays the main symbol of Bad Dürrenberg. Gradierwerke (Graduation towers) were built at the same time to enrich the salt content. In Gradierwerk, water runs down the black thorn walls and naturally evaporates.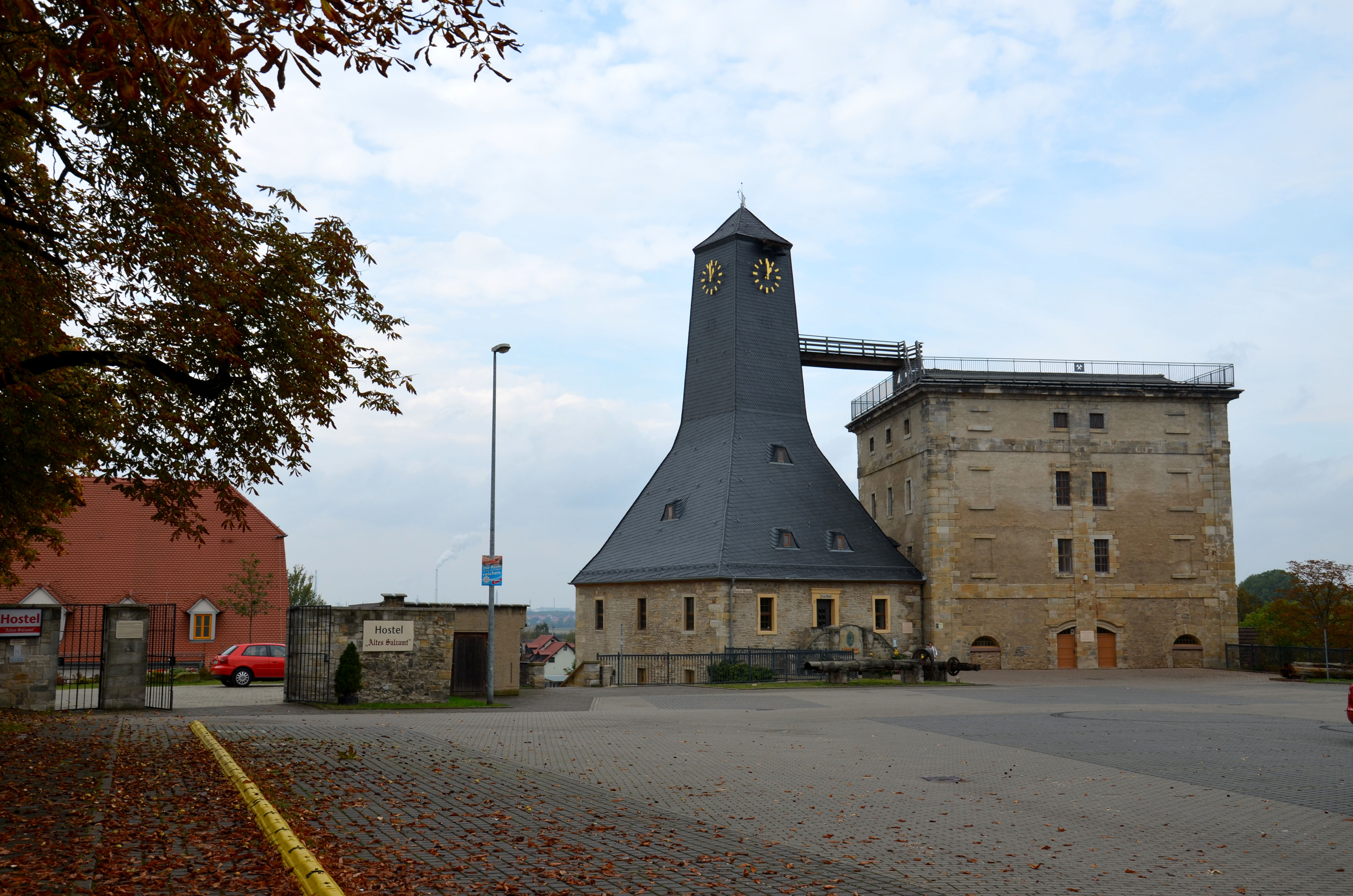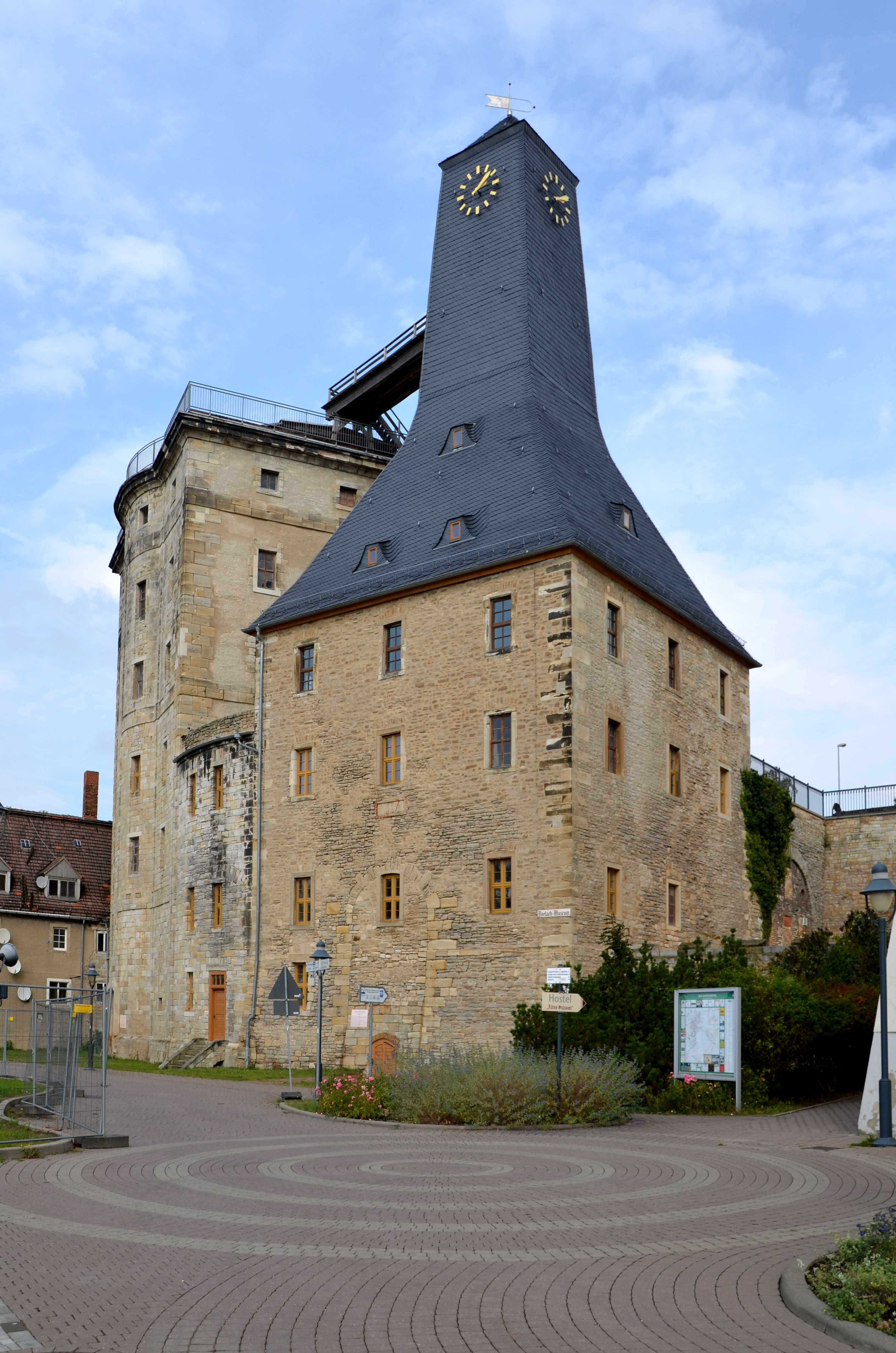 Winding tower with a pump house
Since 1846, brine has been used also for the healing purposes in the form of brine baths. Thanks to many positive results, the town obtain the status of 'Bad' (Spa town) in 1935. Common illnesses being treated in Bad Dürrenberg were: rachitic, chronic women's illnesses, muscular and joint rheumatism, nerves problems, blood pressure, skin problems, and catarrh. At the beginning of the 19th century, Dr. Tolberg recognised the positive effects of inhalation of 'salty air' and Gradierwerke were used also as an inhalation facility. Later on, an Inhalatorium for intensive inhalation was constructed. Additional facilities provided were: light-, mud-, carbonic acid-, oxygen-, residual solution-, and iodine- baths. Brine to drink was served in the 'drinking hall' in the adjacent park.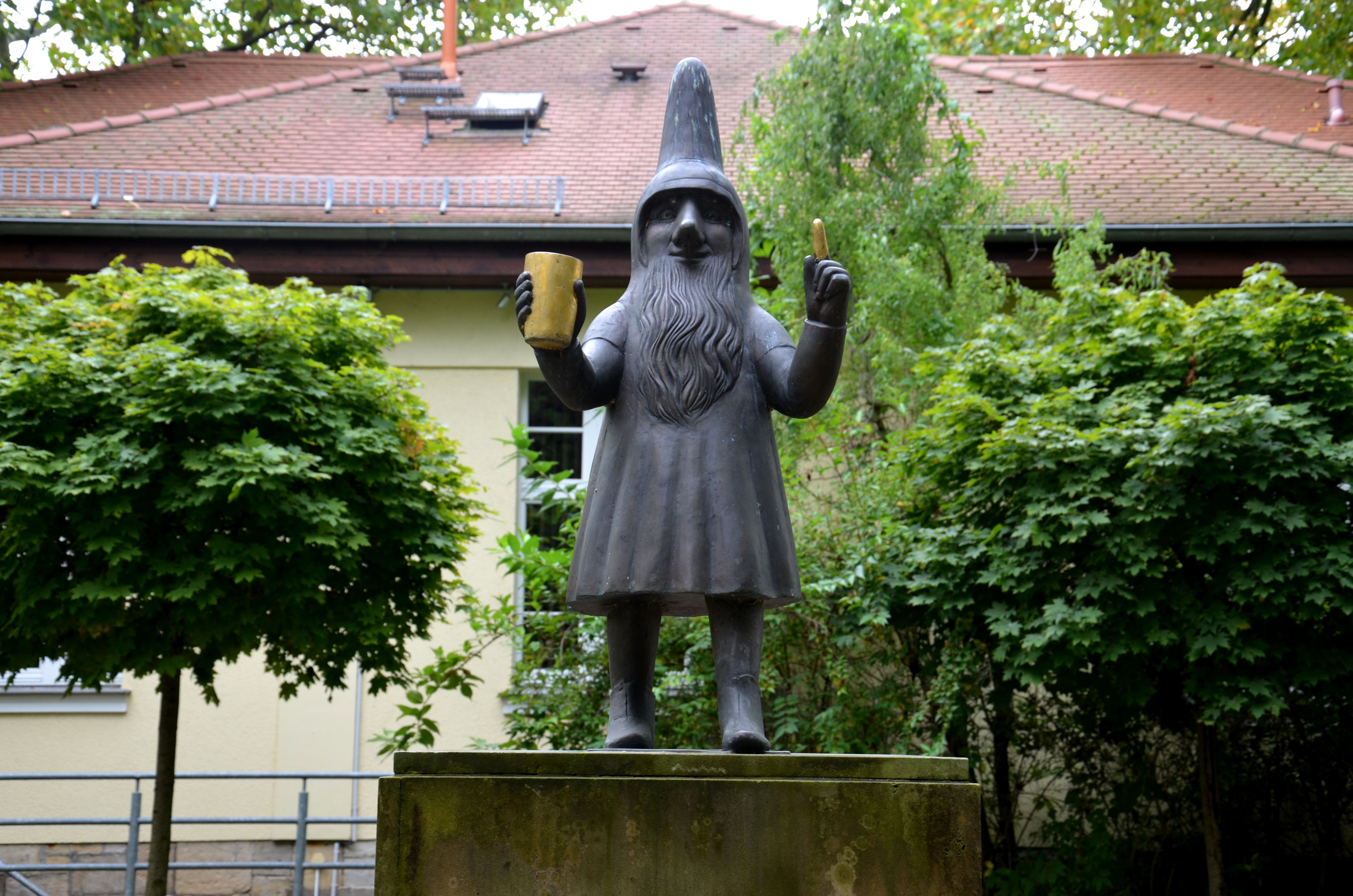 Solezwerk 'Brine-dwarf'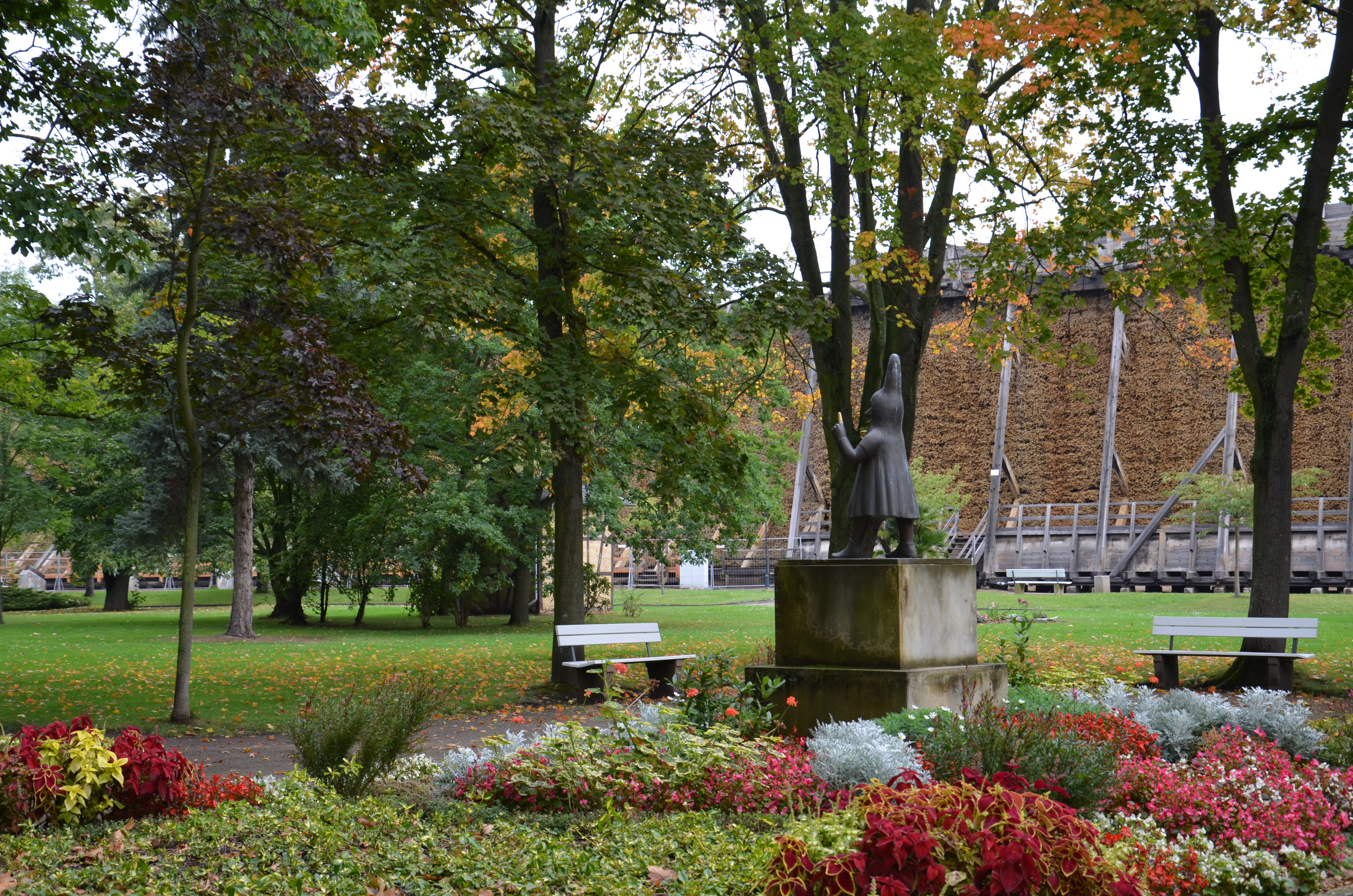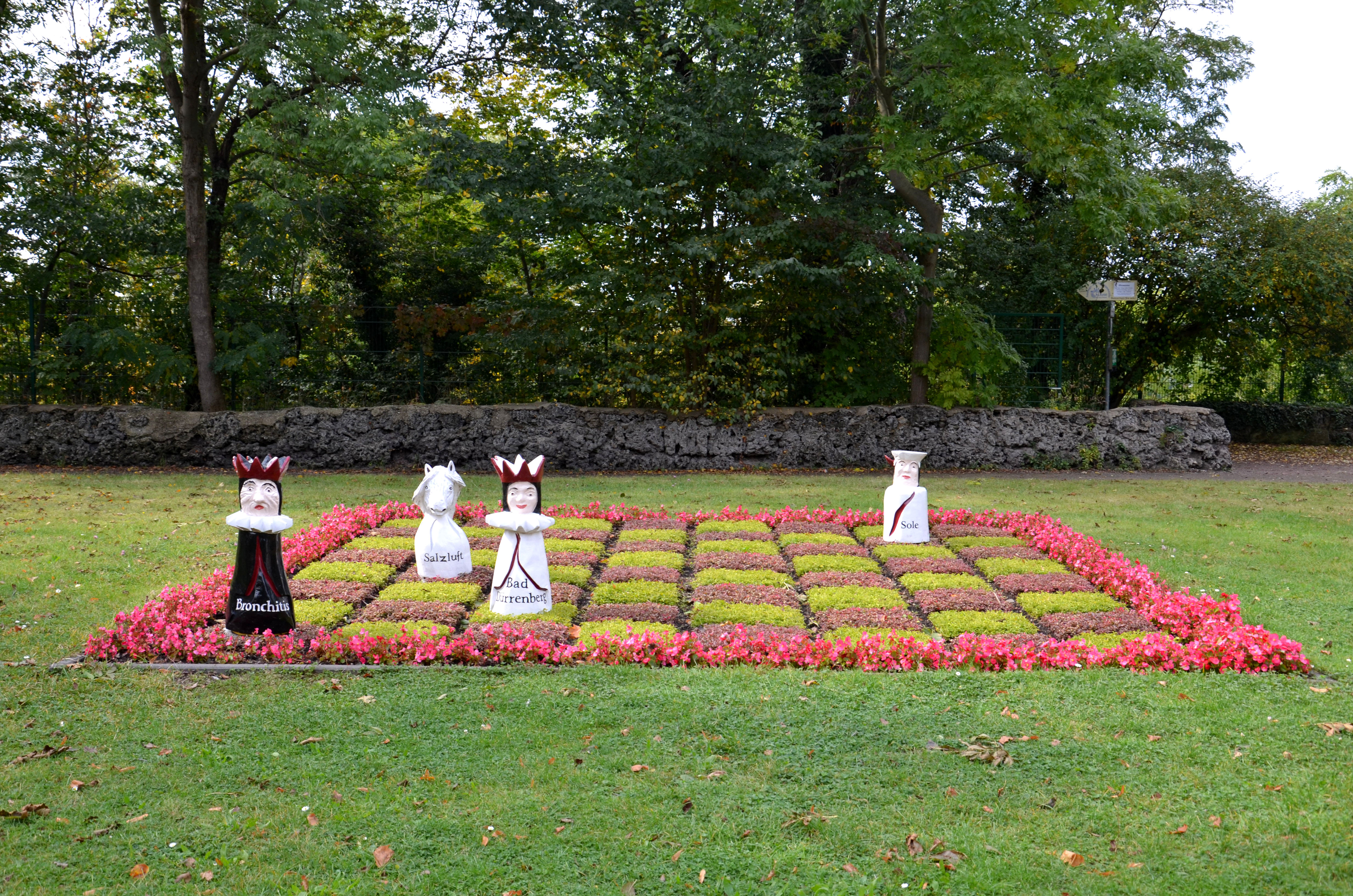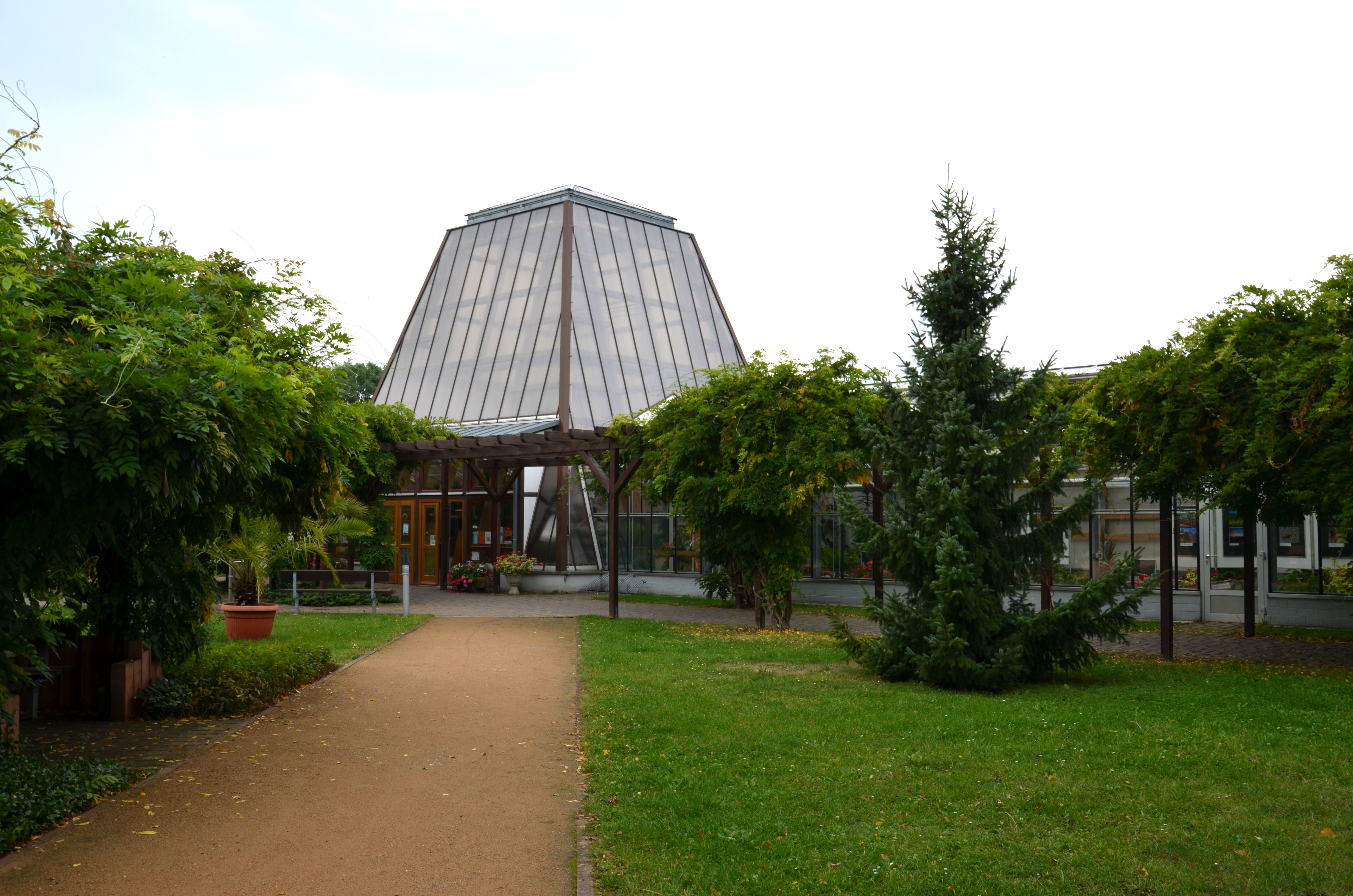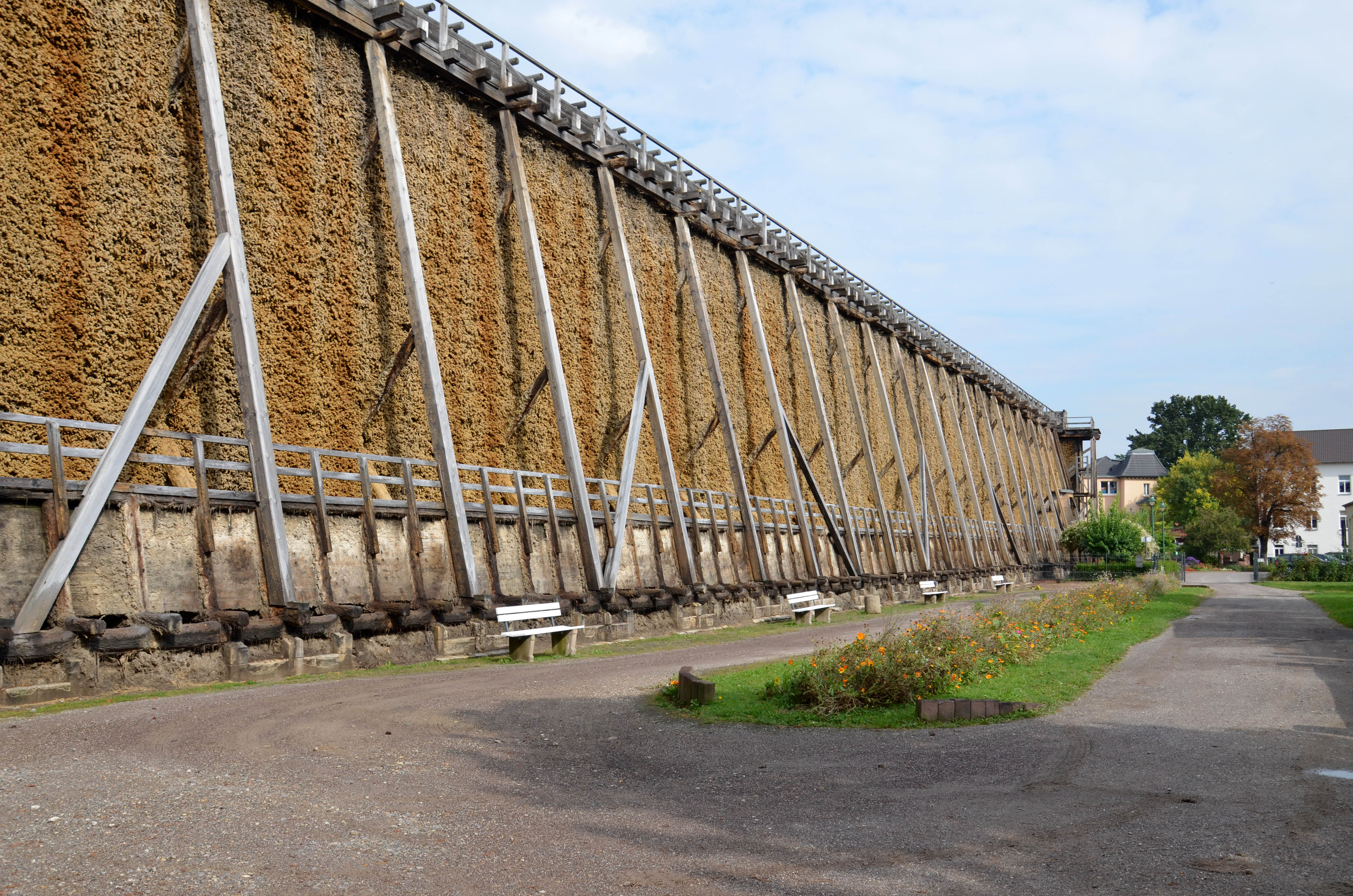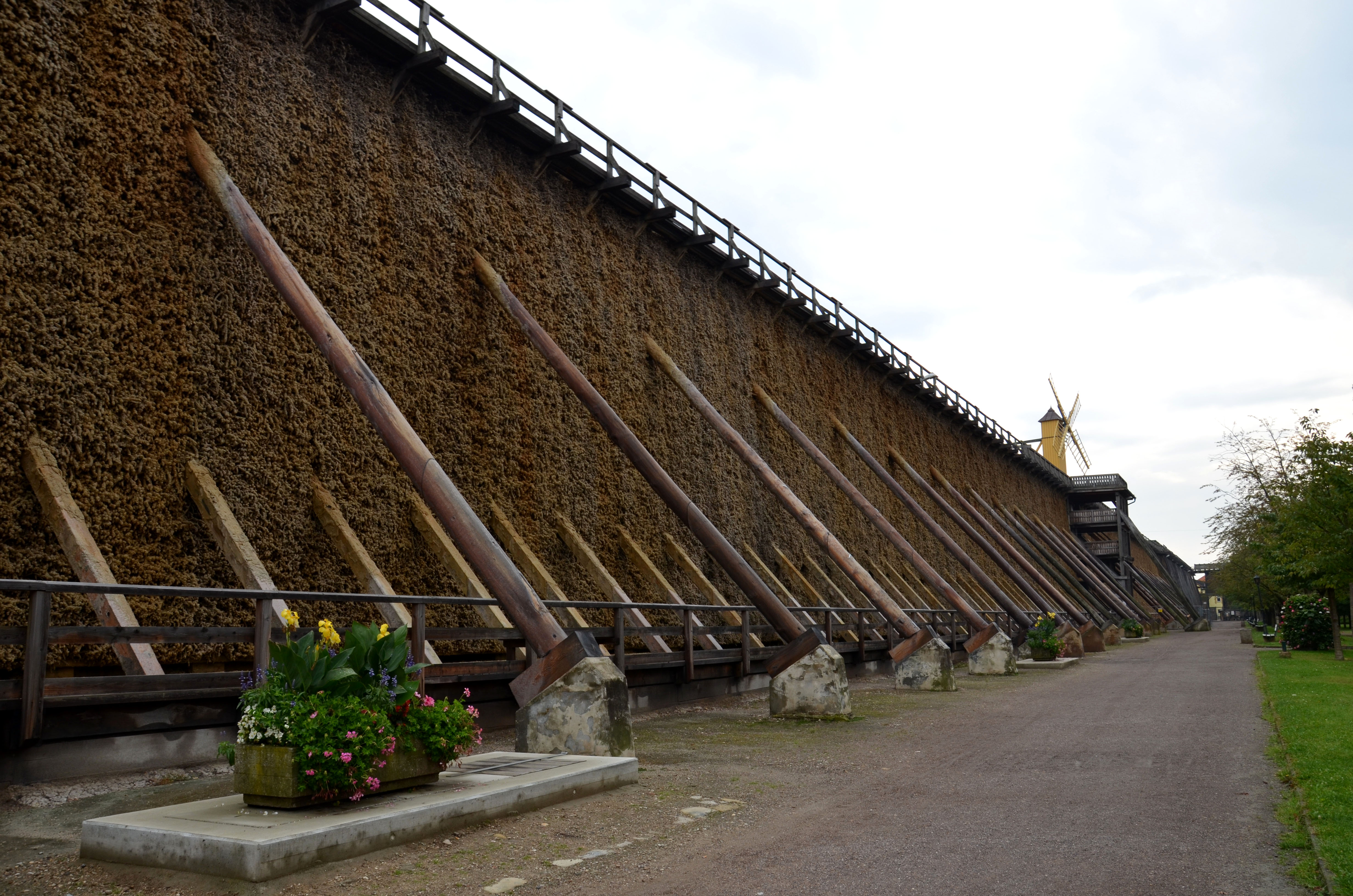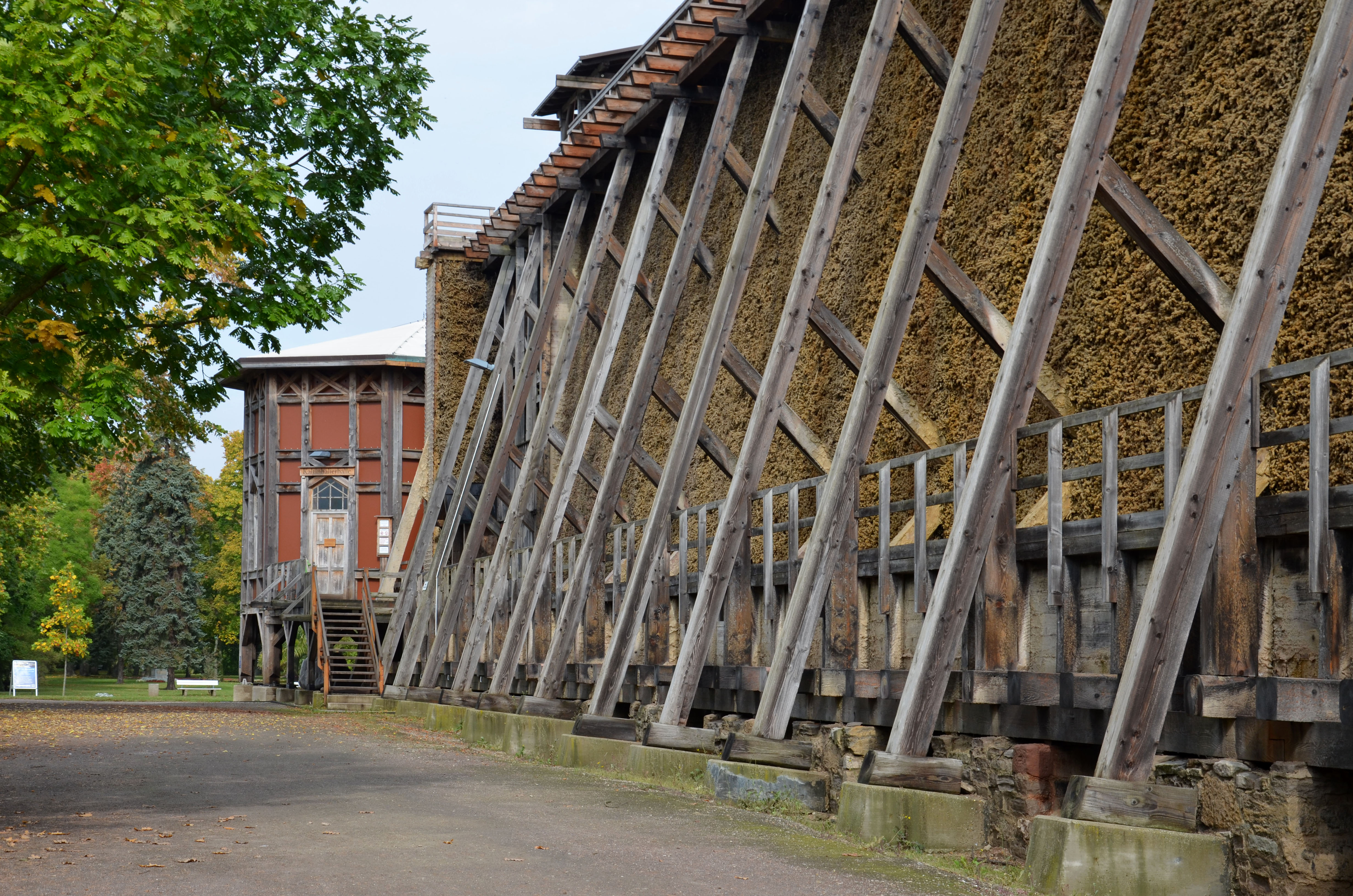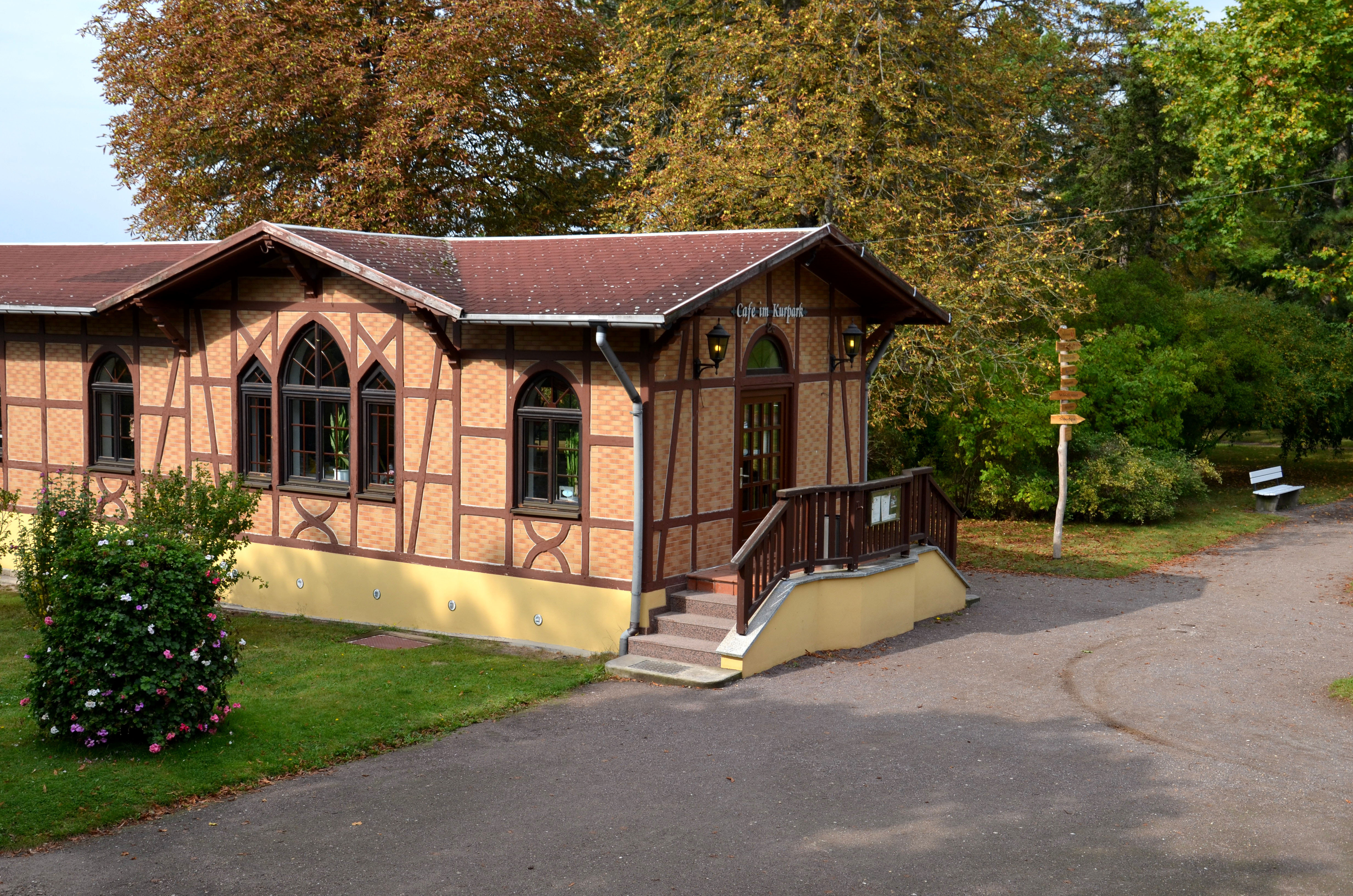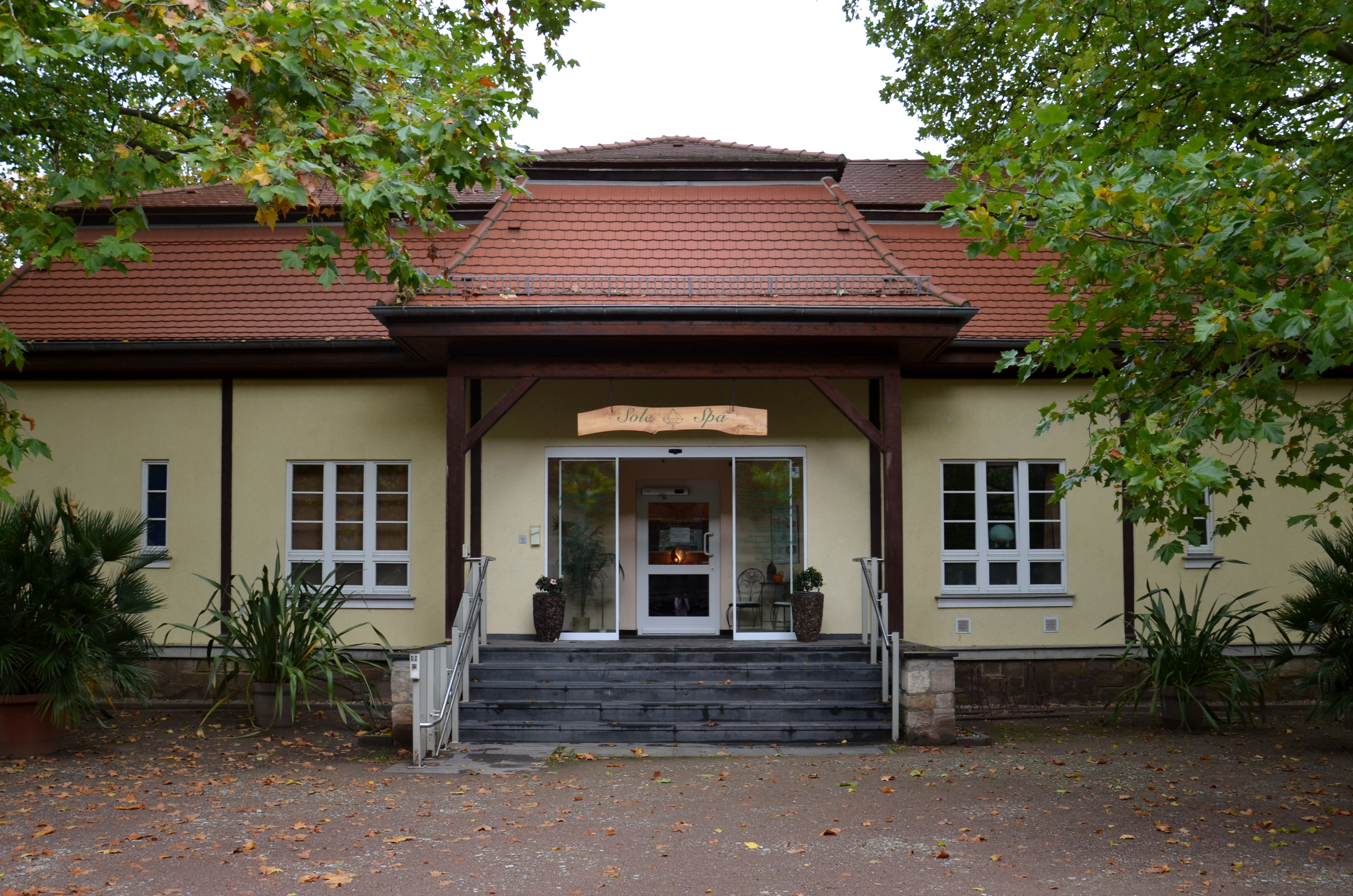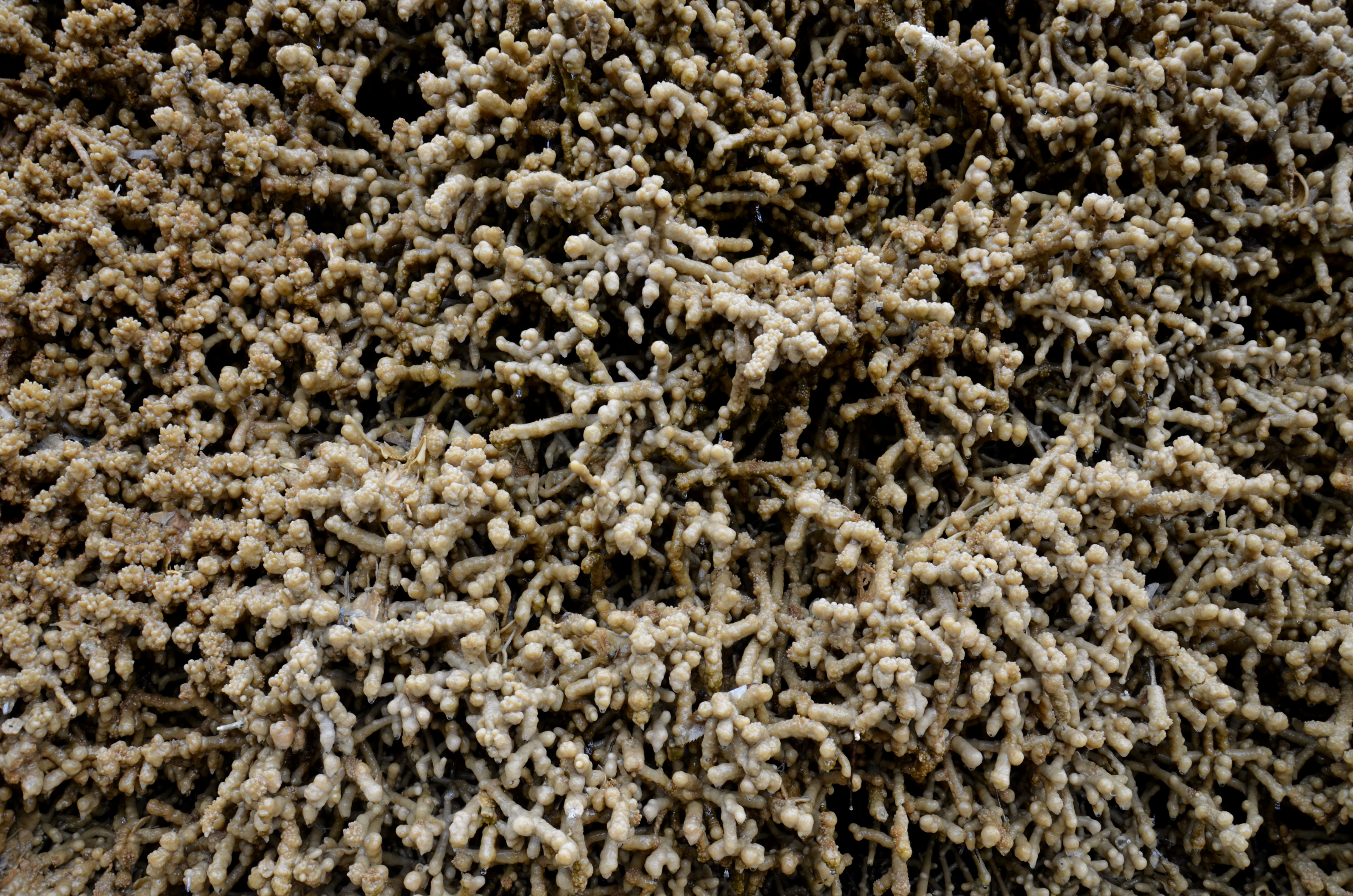 There are four different construction systems used in Gradierwerke, creating interesting spatial qualities. Their total length is 885m.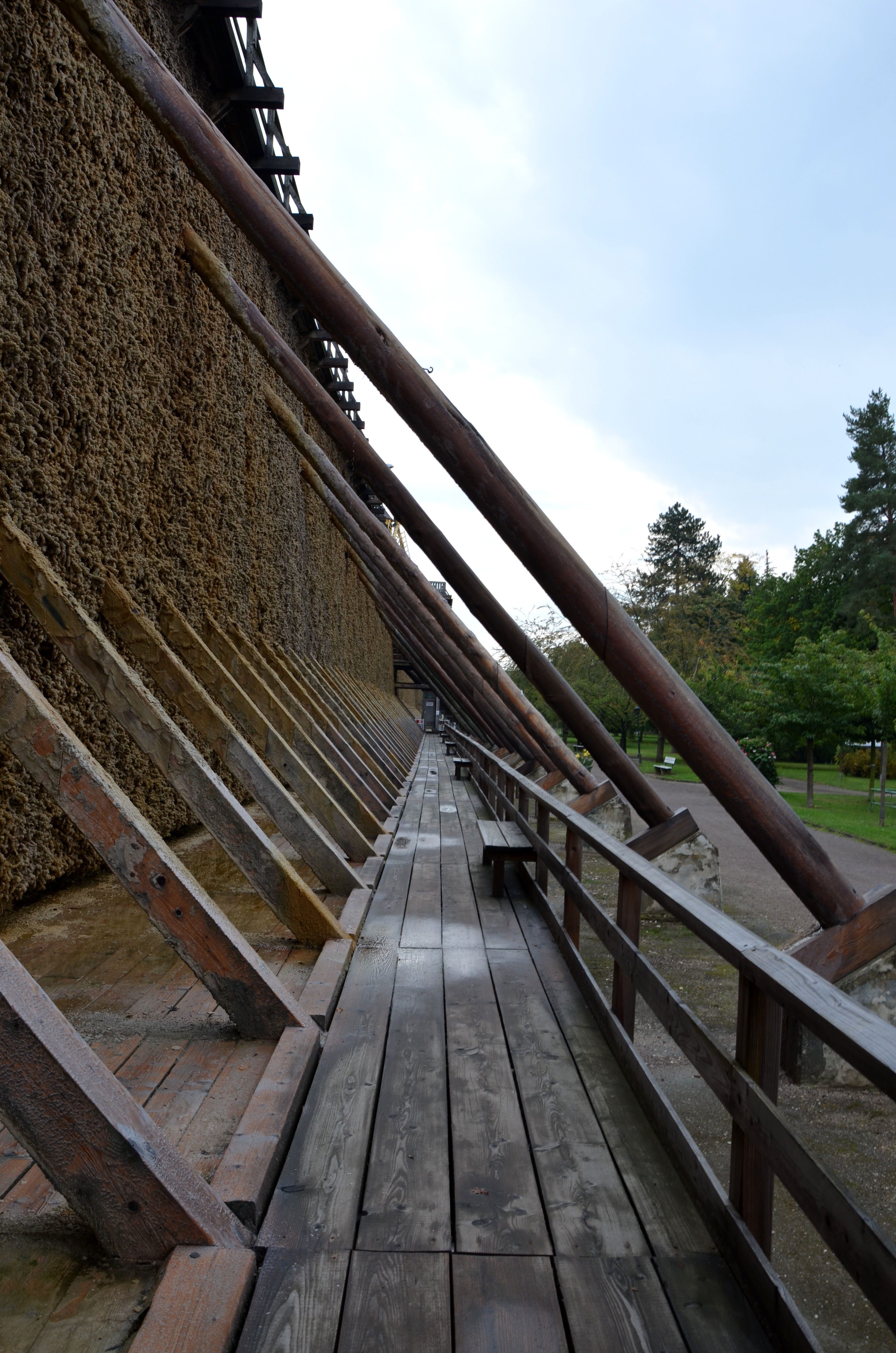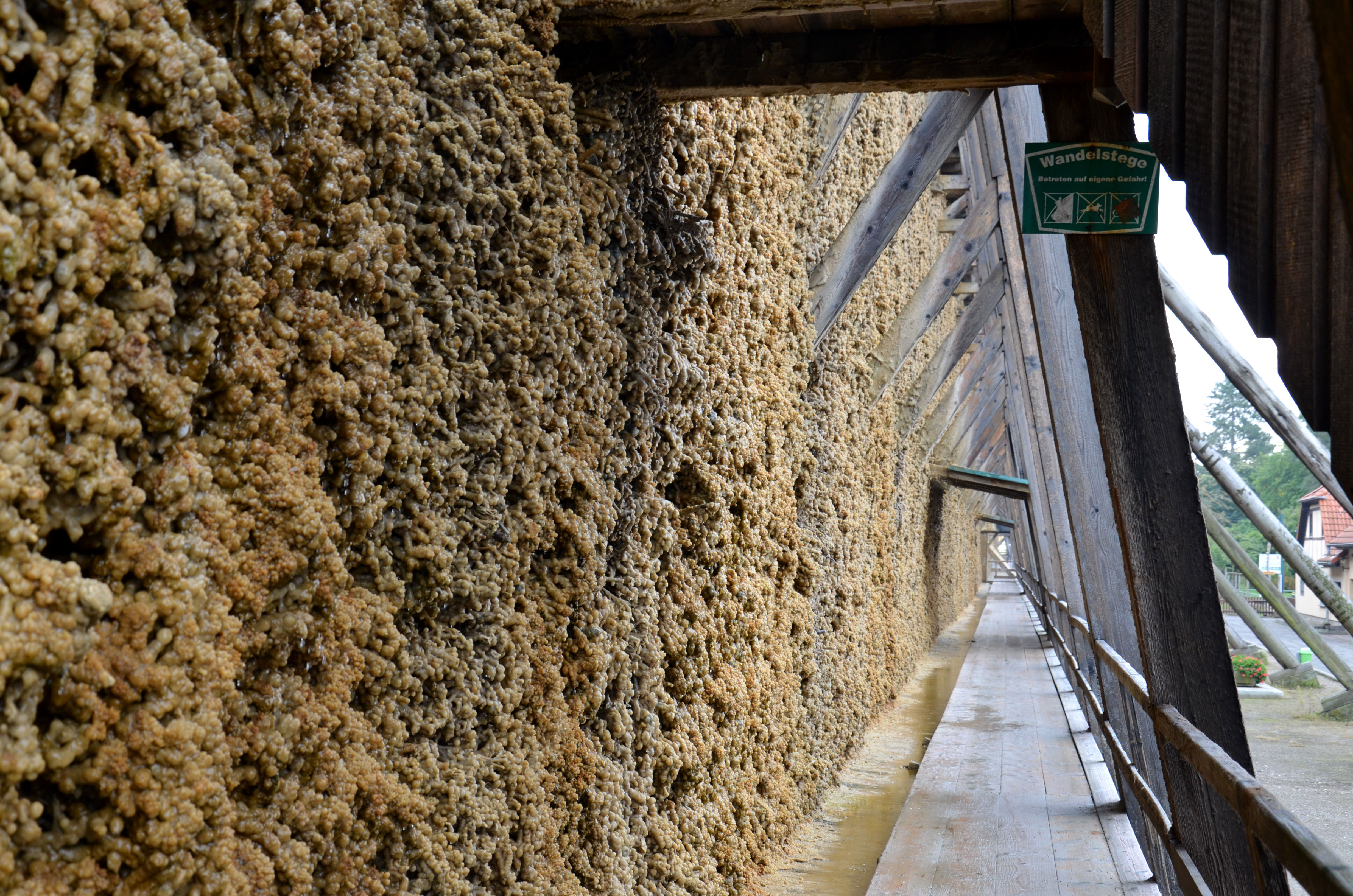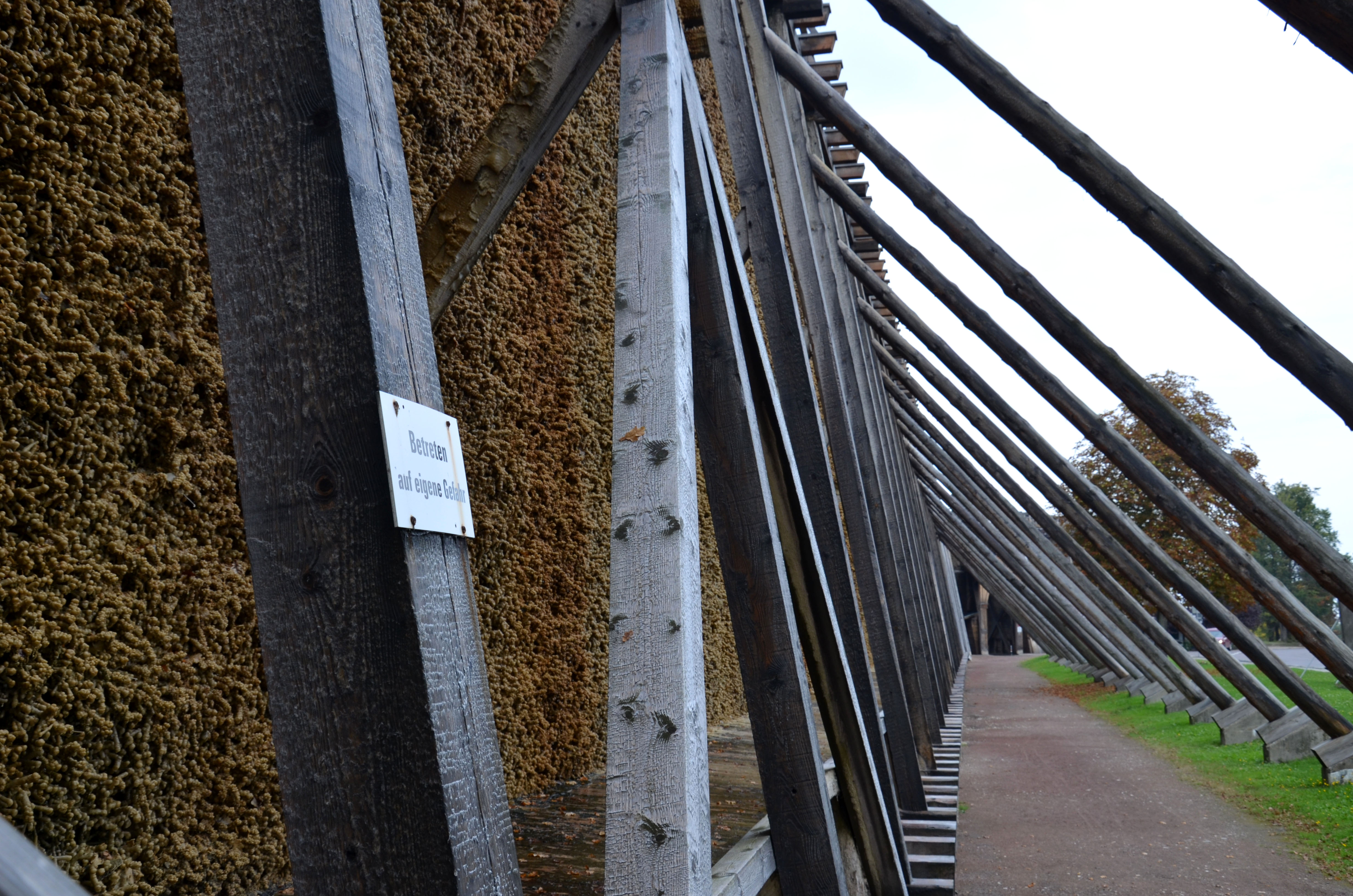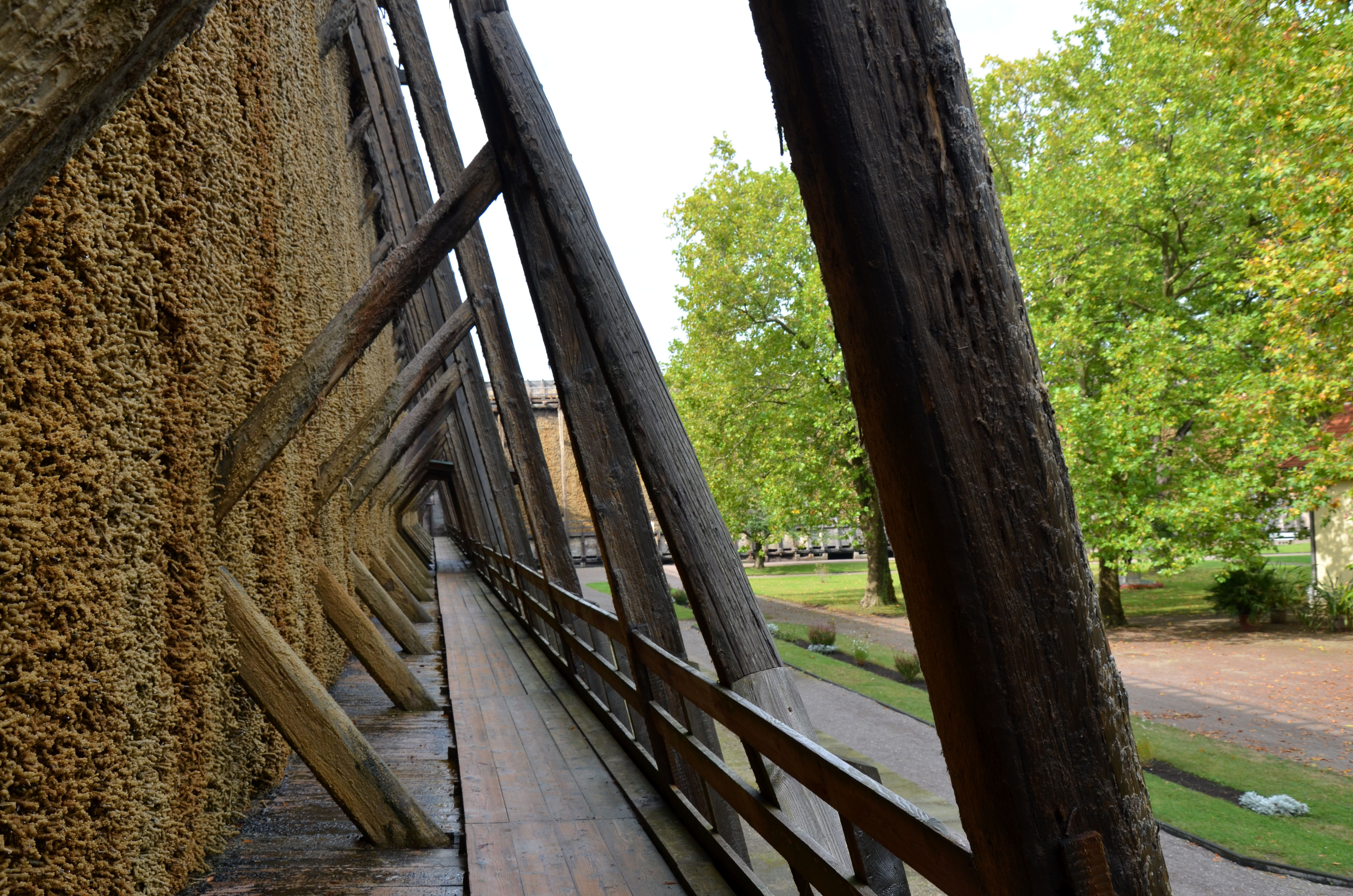 In the 17th century, a wind pump was used for the water circulation between the bottom end reservoir and the top inflow channels. (Clever renewables already at that time!) A new wind pump was constructed in 2000 according to the original planes.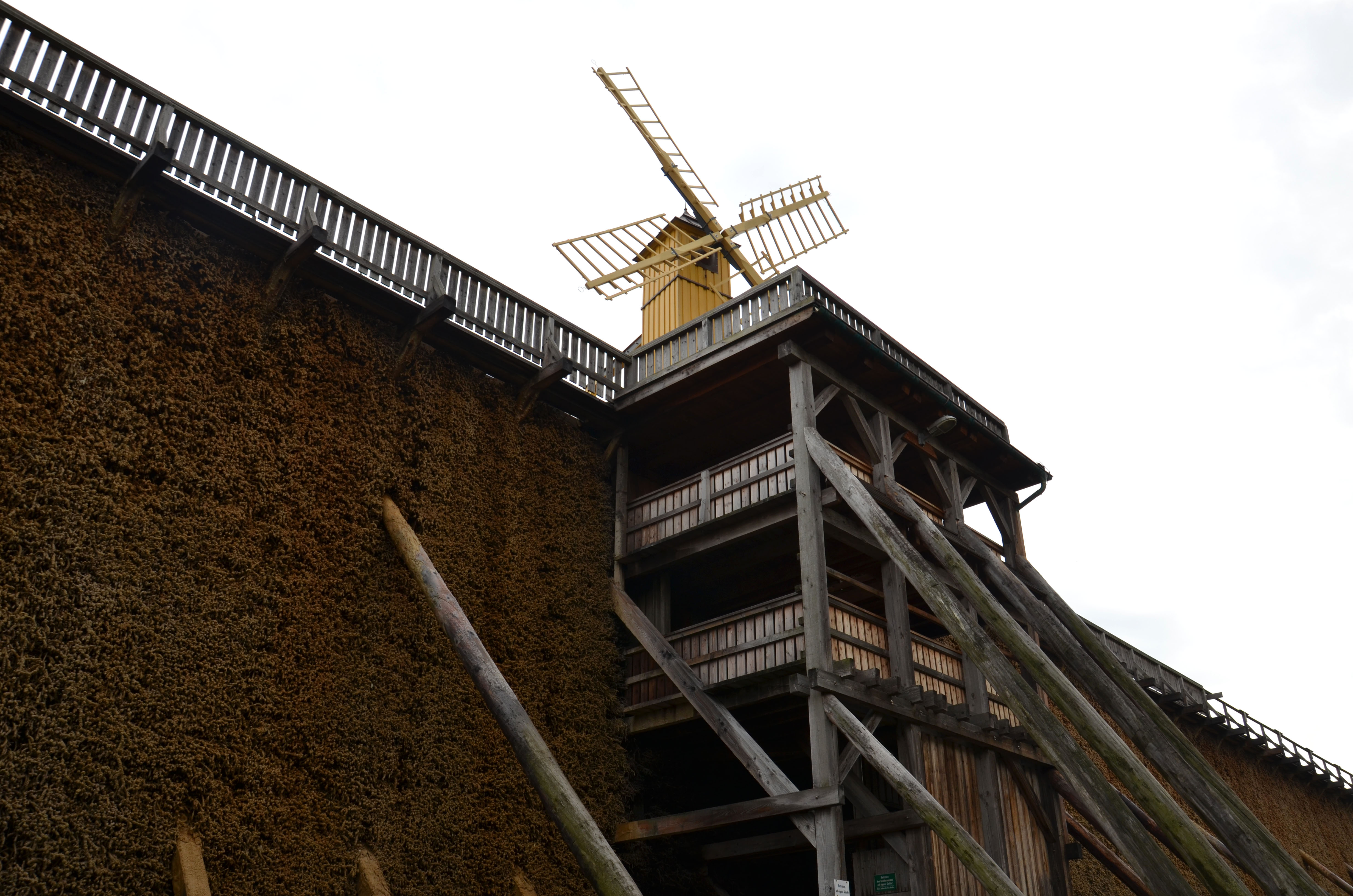 The salt production in Bad Dürrenberg stopped in 1964, when it became replaced by modern technologies. Gradierwerke, which are listed as industrial and technical monuments are nowadays used only to improve air quality in the town.