Conference: Coping with uneven development
I was very pleased to participate in a conference in Germany where scientists, PhD students, policy consultants, together with policy makers and practitioners from regional, national, and European levels discussed uneven regional development.
The conference marked the end of a research project RegPol2- "Socio-economic and Political Responses to Regional Polarisation in Central and Eastern Europe (CEE)", which has been very influential for building arguments for my own research project.
The conference took place in Leipzig. Only a few years ago, Leipzig was decaying and suffering from a very high unemployment rate, resulting from its location in undeveloped Eastern Germany. Currently, the city is developing under the concept: ' Leipzig is growing sustainable' and the population is rising by 2% per year, putting the demand on housing and infrastructure.
Rising extremism and nationalism as the results of uneven development were also a frequently discussed topic. Extremism reaches dangerously high levels in Slovakia and a rather pathological nationalism becomes a constantly more and more important issue in the Slovak politics.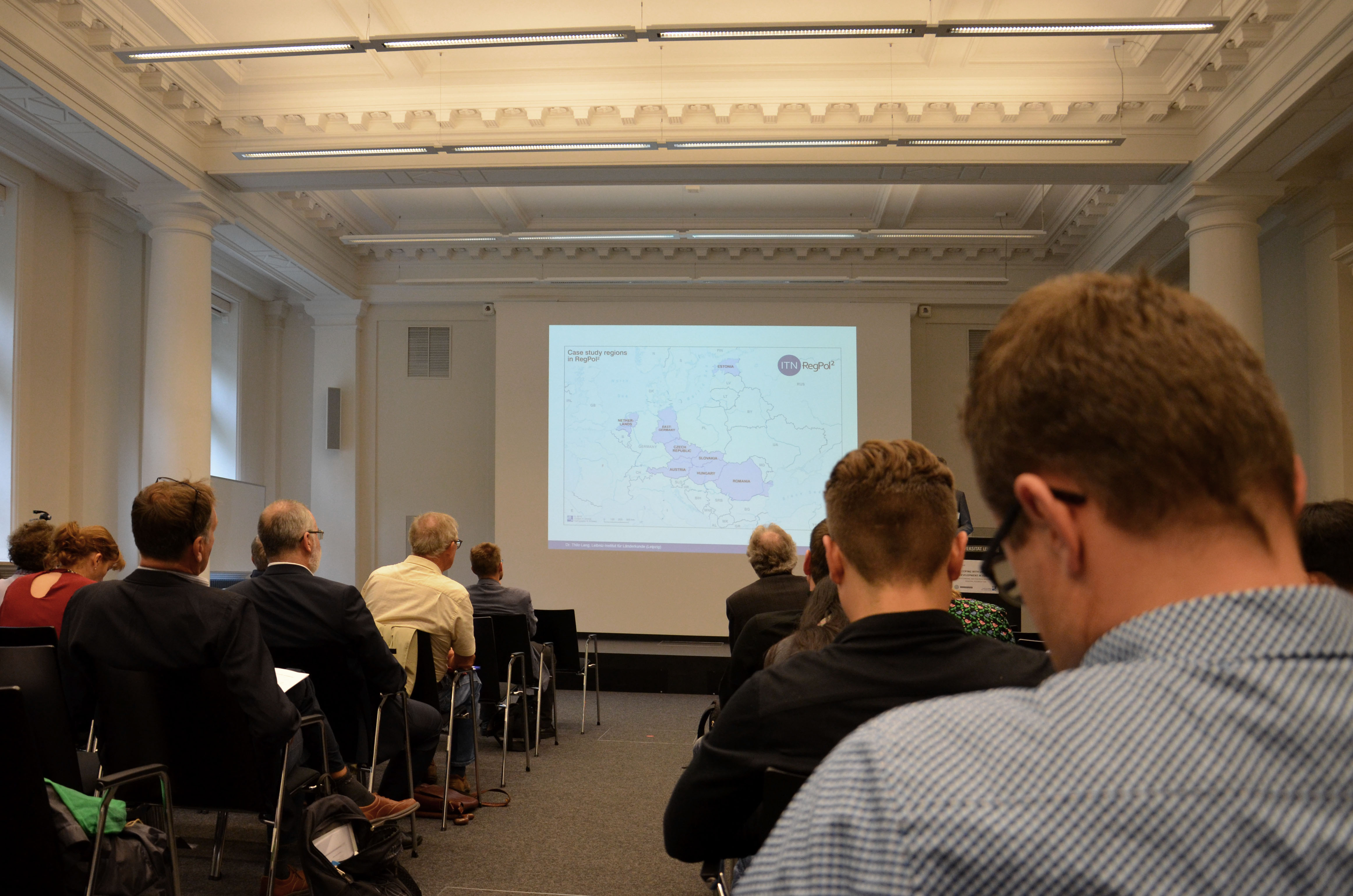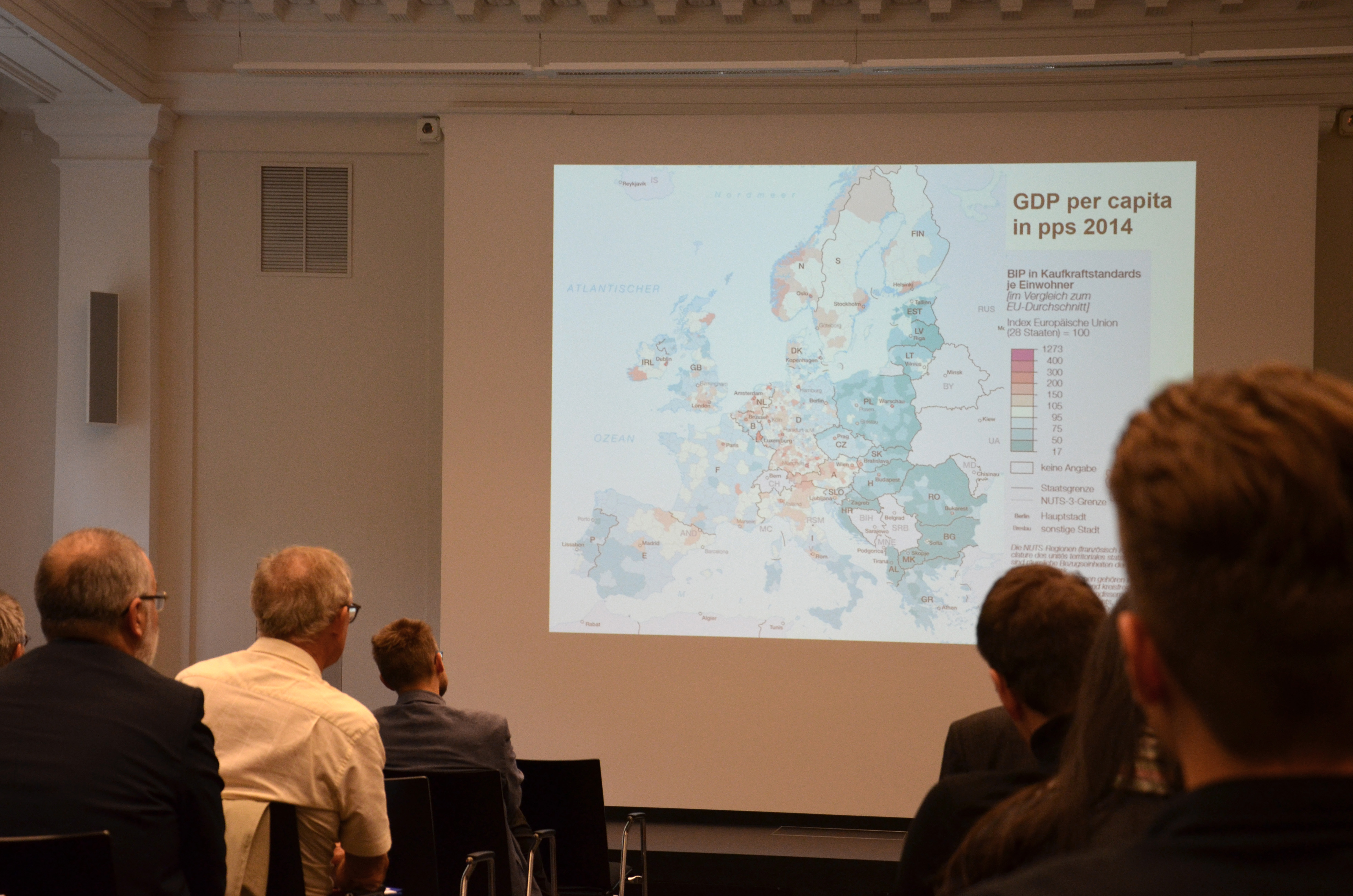 Identity – a tricky topic
I held a presentation in the section 'Stories from peripheries', where I was invited to talk about the 'Salt Story'. I referred to 'identity', what raised some concerns and questions. I noticed the differences of the notion of identity as seen by the sociologists and by the planners for example. I also took part in the session entitled: 'Identity and peripherality', which did not manage to define what 'identity' really is. Identity of a place? Identity of a group? Identity of an individual? Should it be used, or should it not? It made me think of the notion of identity in my project. To avoid misunderstandings, it seems sensible to stick to the word 'capital' instead …Territorial and social capital…
Poster I produced: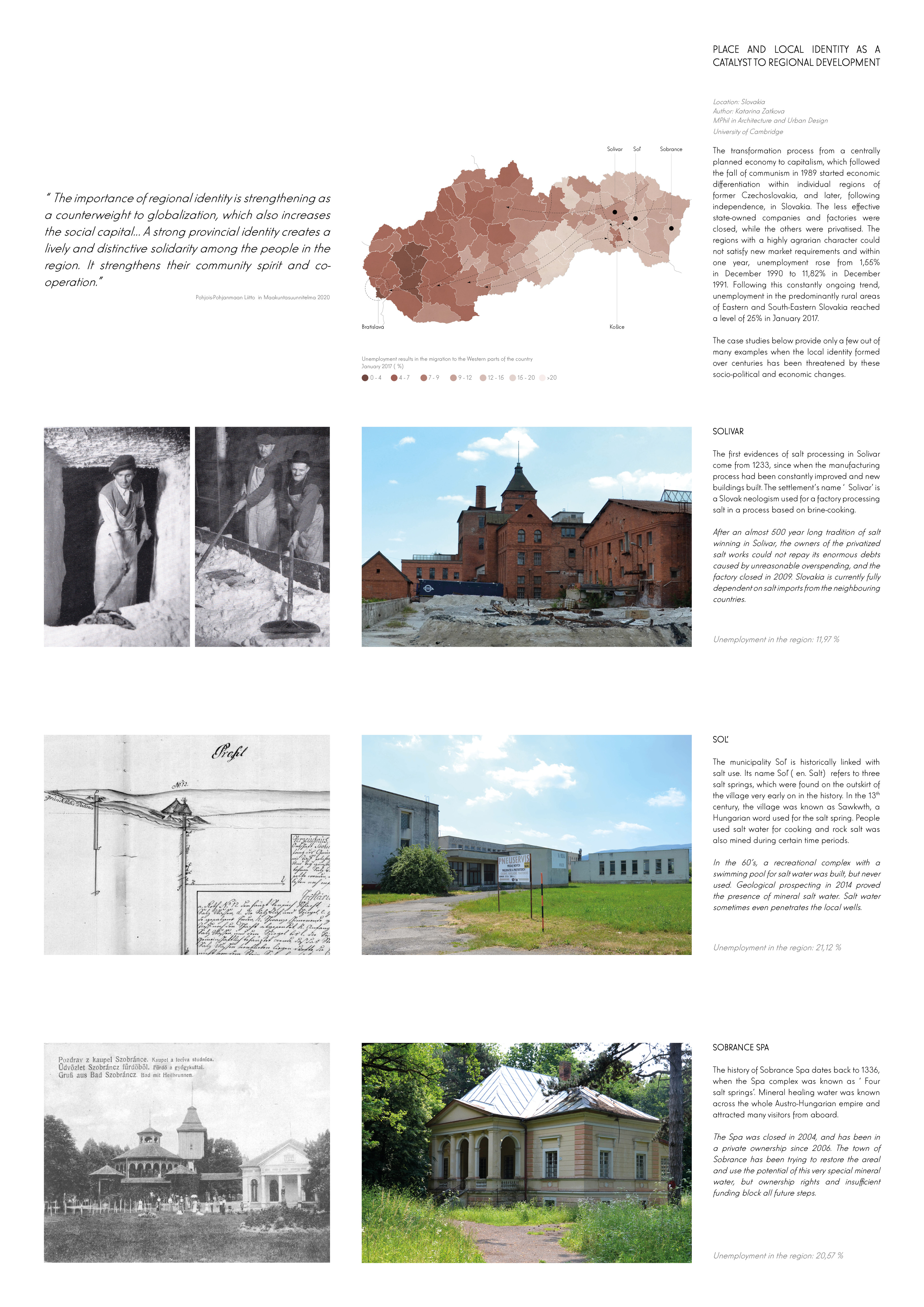 Discussing social enterprises
I also contributed with some 'pictures from the peripheries', amongst which 'Social enterprise run by the Mayor' rised a special interest. I listened to a presentation by Paul Richter about social enterprises, where he compared 4 social enterprises in western Ireland, Poland, Greece and Austria. This presentation was extremely helpful for my topic, as a social enterprise (run by the municipality) became a client for my design project. Another presentation in the same session was about the implementation of the community-driven projects LEADER in Czech Republic. I observe this rising trend also in Slovakia and until now I have been struggling to find an opinion about its impact. Ondrej Konecny, the author of the presentation, is slightly concerned about its positive implementation. He claims that the LEADER project is frequently used purely as a tool to redirect funding from the EU and often lacks the social aspects, which the social enterprise, for example, normally offers.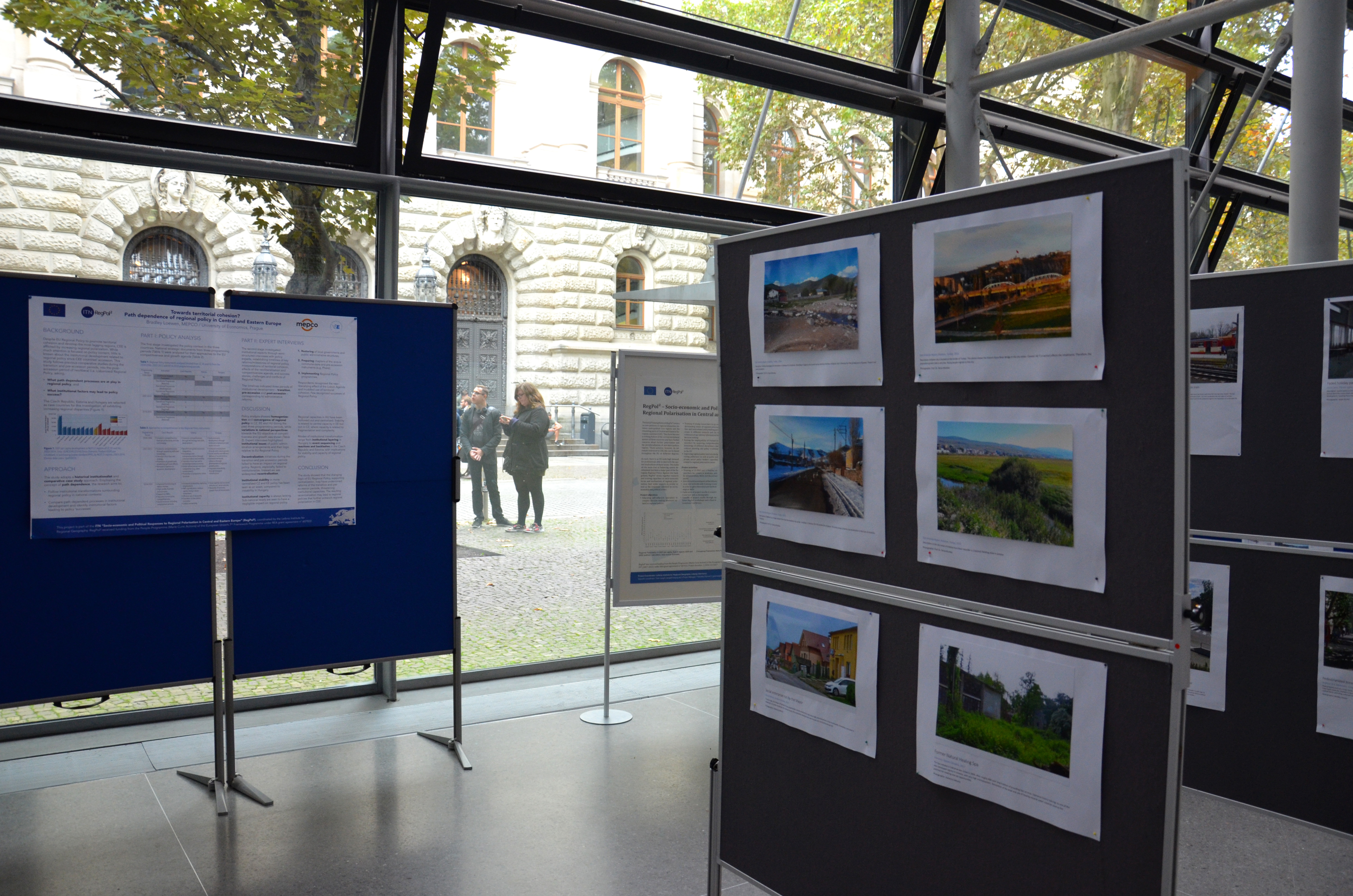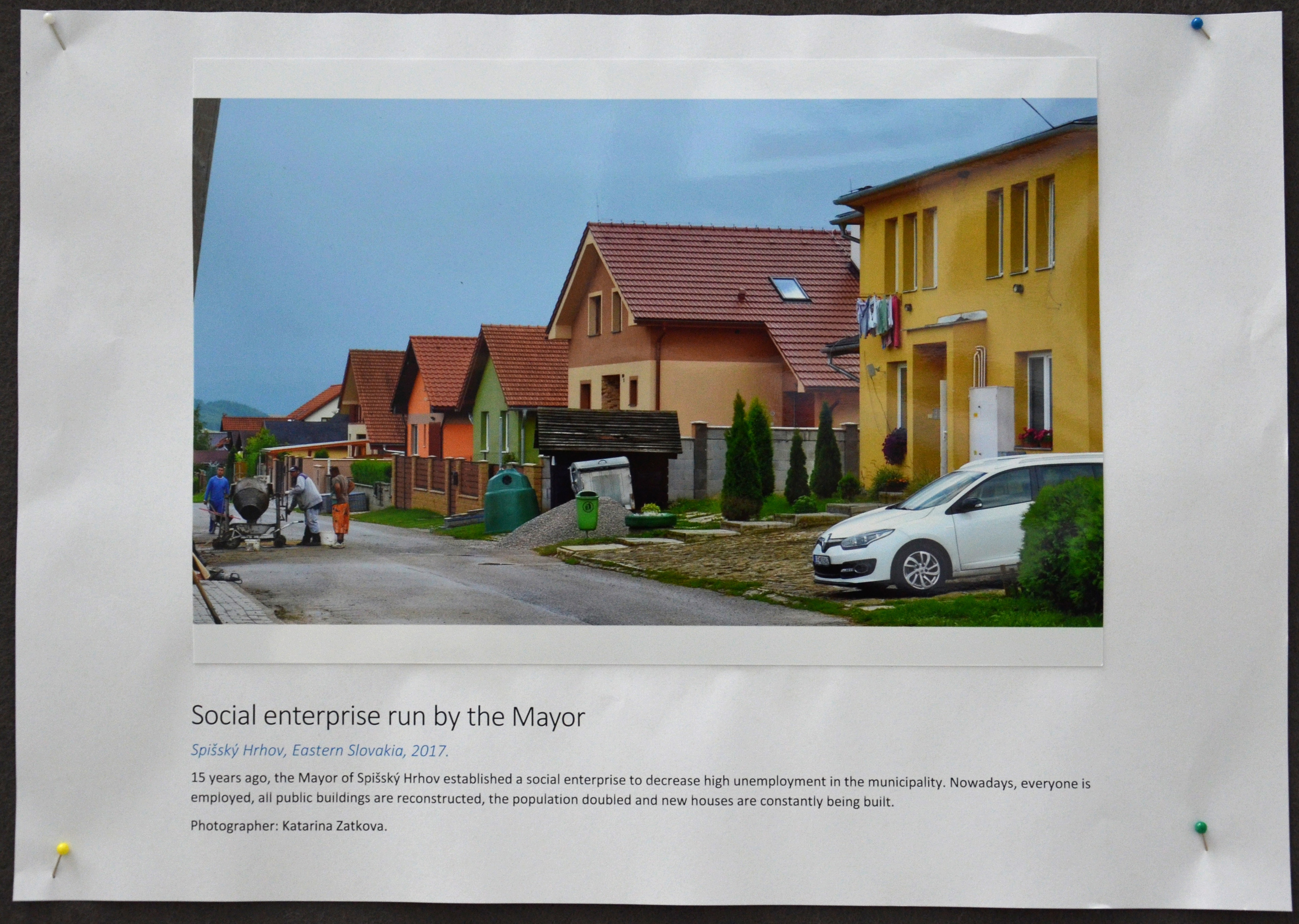 Final inspiration
A poster which took my special attention was entitled: 'BRIGHT FUTURE- Bright future for black towns: reinventing European industrial towns and challenging dominant post-industrial discourses'. The project is being done as part of a wider research about sustainable cities, which I would like to explore more. Link to the main web page: http://jpi-urbaneurope.eu