Ideal city of the 21st century
I am greatly thankful for being able to join a workshop organised by IN ARCHITEKTI, entitled 'Ideal city of the 21st century'. This workshop has been useful in several ways, giving a sense of practicality to my own design and research project.
The main idea of this workshop is to actively inspire Slovak towns in creating an 'Ideal landscape city of the 21st century'. The theory of the Ideal landscape city was formed in 60's by Emanuel Hruška – a founder of urbanism in Slovakia. (Emanuel Hruška worked together with architects designing Baťa's ideal industrial towns!) Hruška's theory was pushed back by the era of the Soviet planning, when the natural resources were completely ignored at the expense of massive and inconsiderate industrialisation. The Ideal landscape town, however, is relevant also, and especially (!) in today's world. It is based upon the close interaction of 6 main pillars:
- The city is sensitively composed as a part of the landscape, not the other way around (composition, dynamic growth)
- City landscape with its basic components ('human biocorridor')
- The system of greenery and the climate change in the cities (cooling effect)
- Water as an integral and inseparable part of the city (rainwater)
- Modernisation and electrisation, the use of Smart City technologies and Online Big Datas
- Open communication between city – resident – developer
The workshop in Trnava became a catalyst of a serie of the workshops organised in the Slovak towns in the period of 2017-2018. The workshop is done in 3 main steps:
- Specialists in 6 main pillars of the ideal landscape city share their knowledge in the 15-minutes long presentations
- Discussion between the specialists and local authority. An architect manages this process and guides the discussion
- Active workshop- All participants form together the principles and values for a new architectural competition (in the case of Trnava, it is a new multi-use building in the city centre)


Interactive Tool for Urban Design
The whole project is done with help of ITUD- Interactive Tool for Urban Design, also developed by IN ARCHITEKTI, which combines a sketch, physical and virtual model into one tool. The special glasses enable everyone to see the 3D model from the walking perspective. ITUD is a great tool of how to explain the importance of architecture and spatial order to a wider audience.
Importance of communication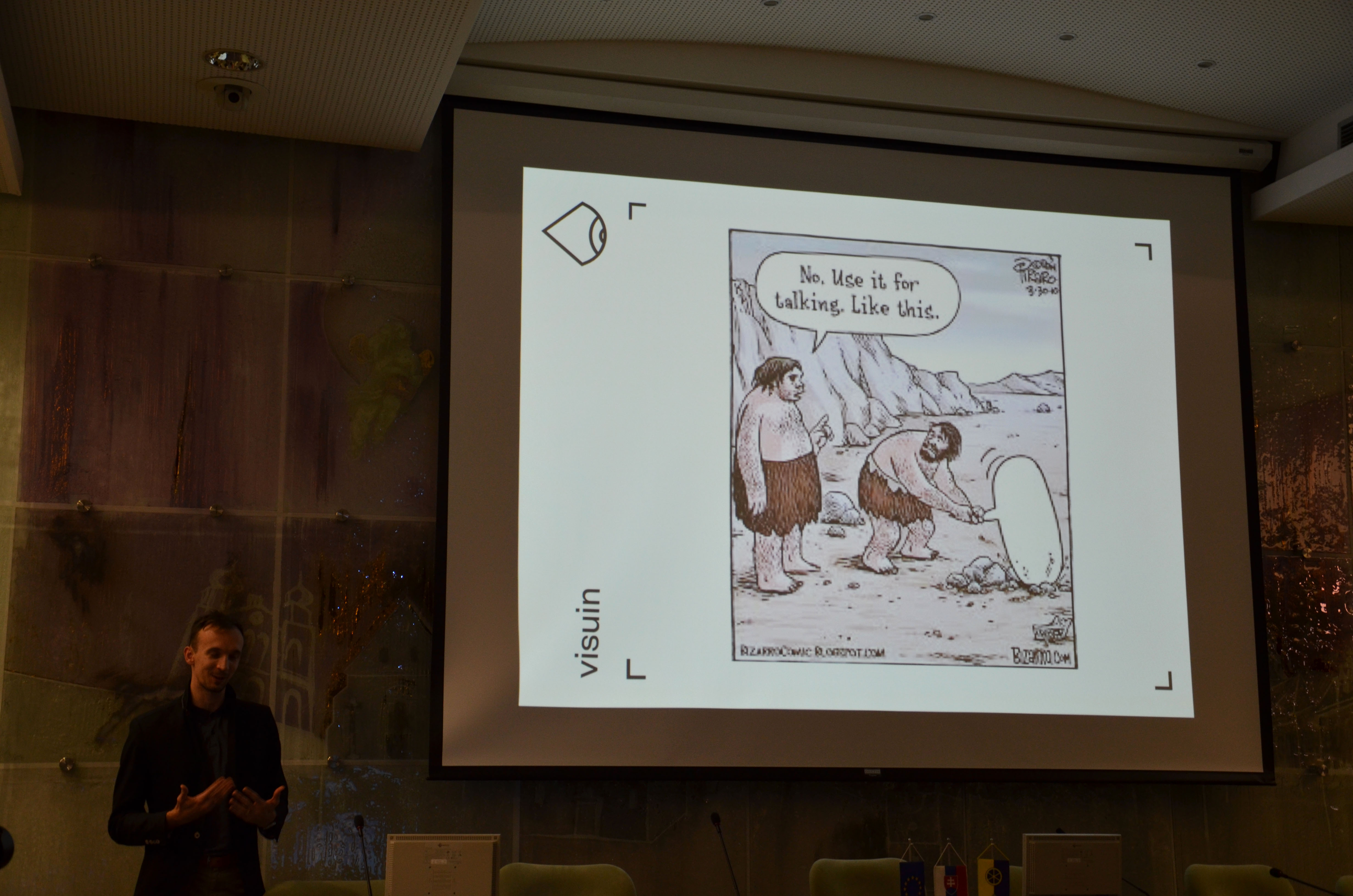 Based on an opened discussion, the values and principles for the competition are formed according to 6 main pillars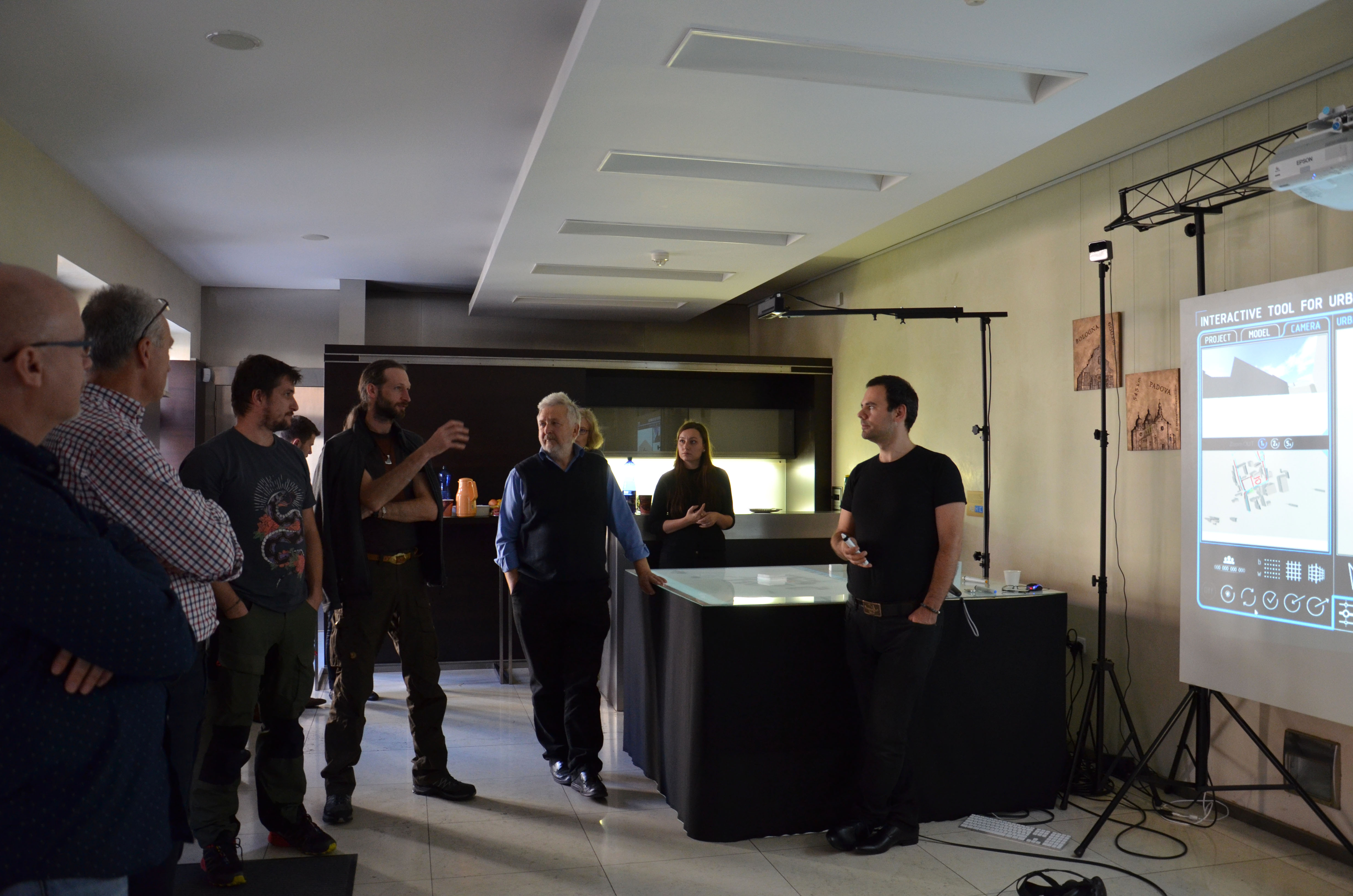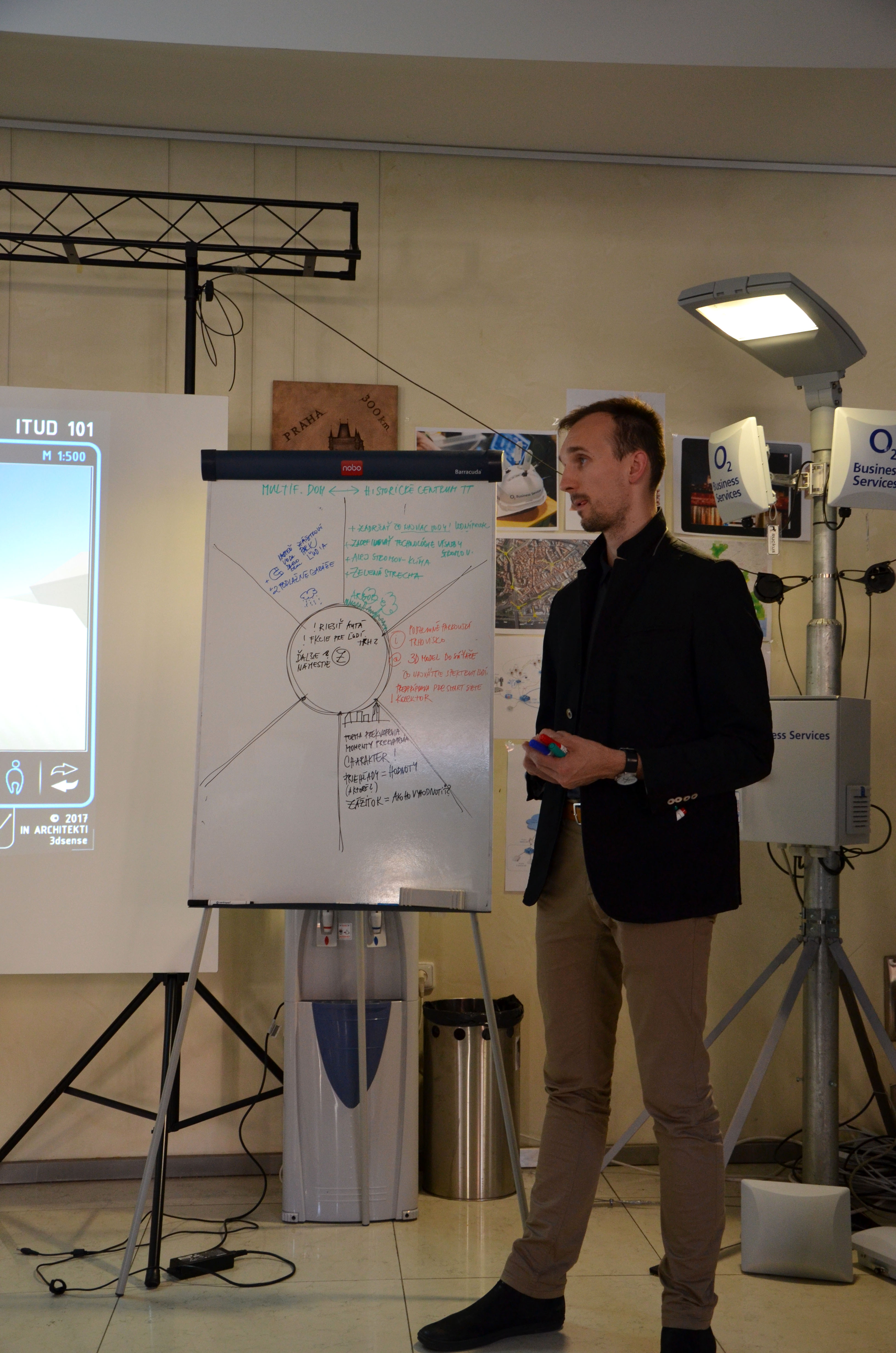 Ideas are tested in ITUD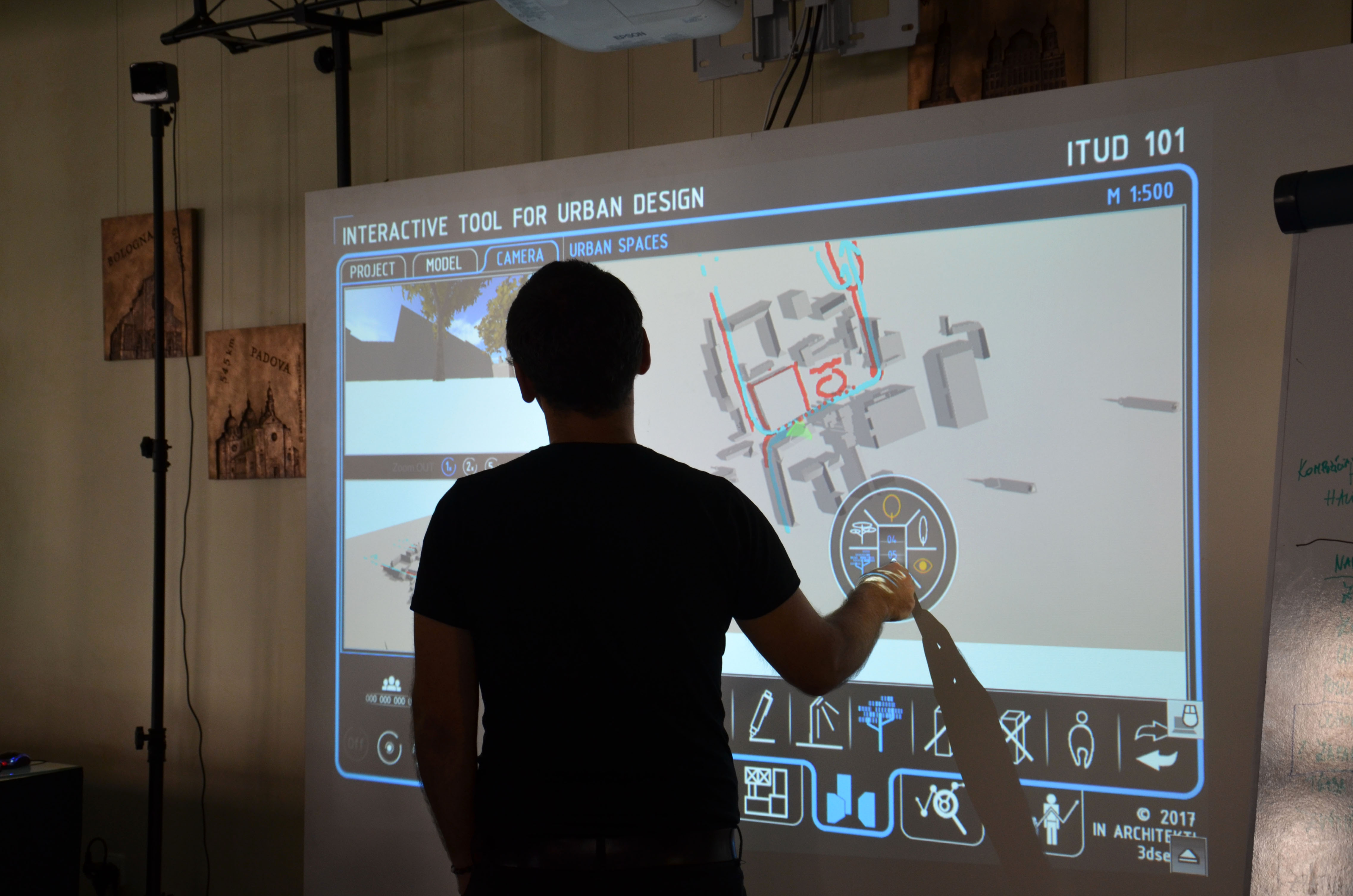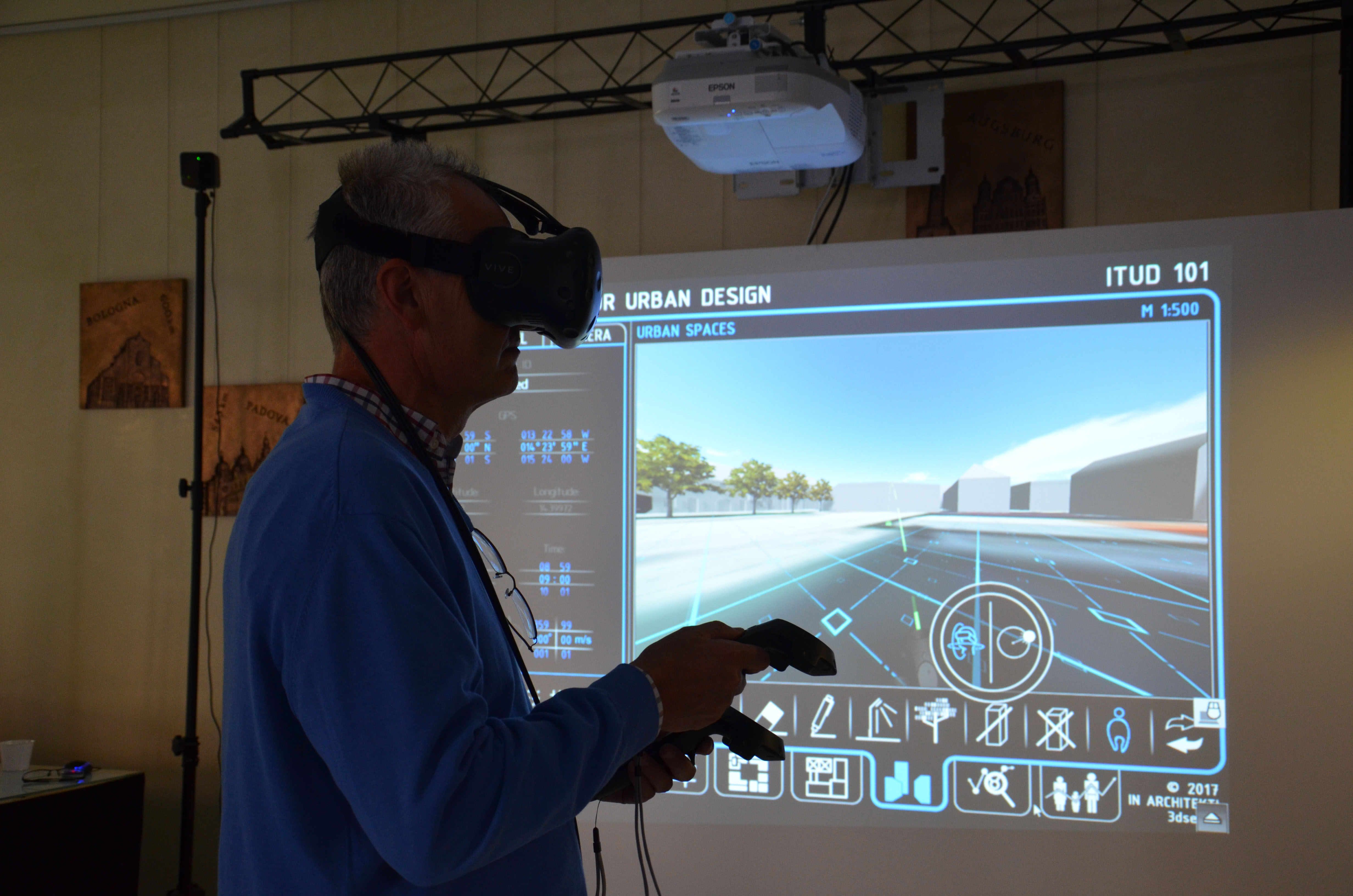 Beautiful city centre of the town of Trnava, the so called 'Slovak Rome'