Luzi House by Peter Zumthor
On the way back from Vrin, we stopped by in Jenaz, to see Zumthor's Luzi House. Similarly to Caminada's buildings in Vrin, the timer used for Luzi House was sourced locally and builds upon the local log building construction. By placing cores in the four corners and the house centre, huge window openings are achieved.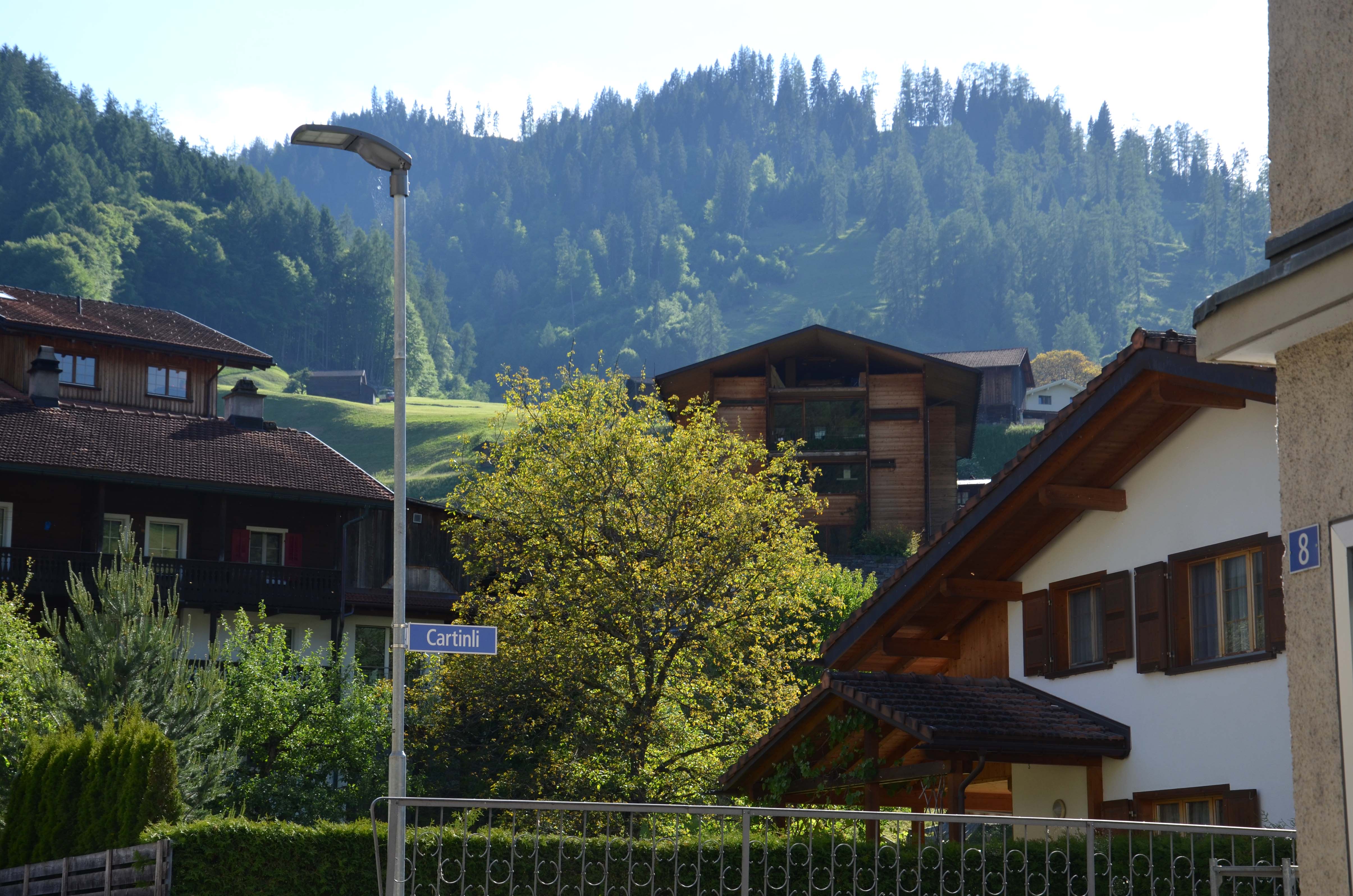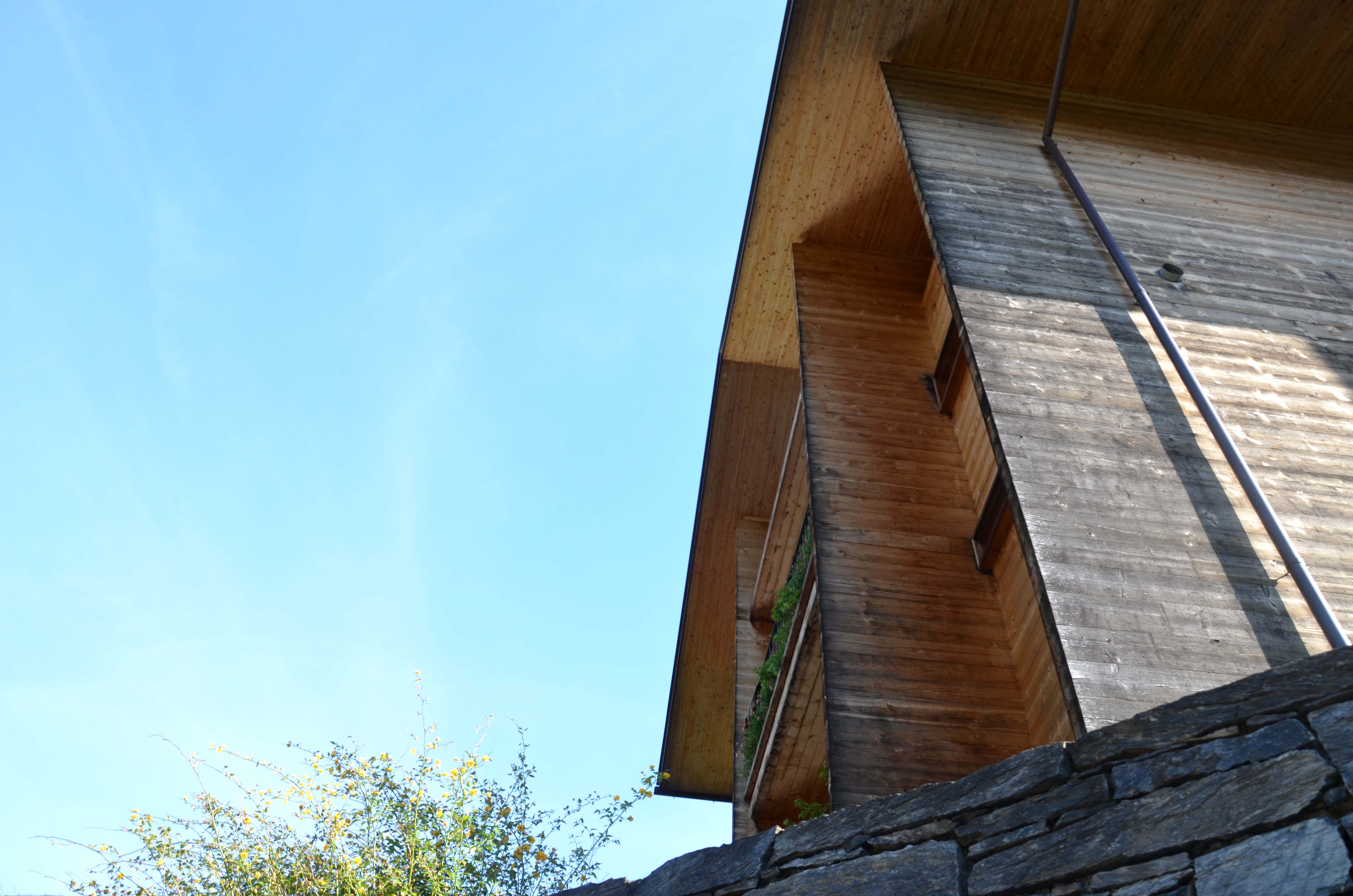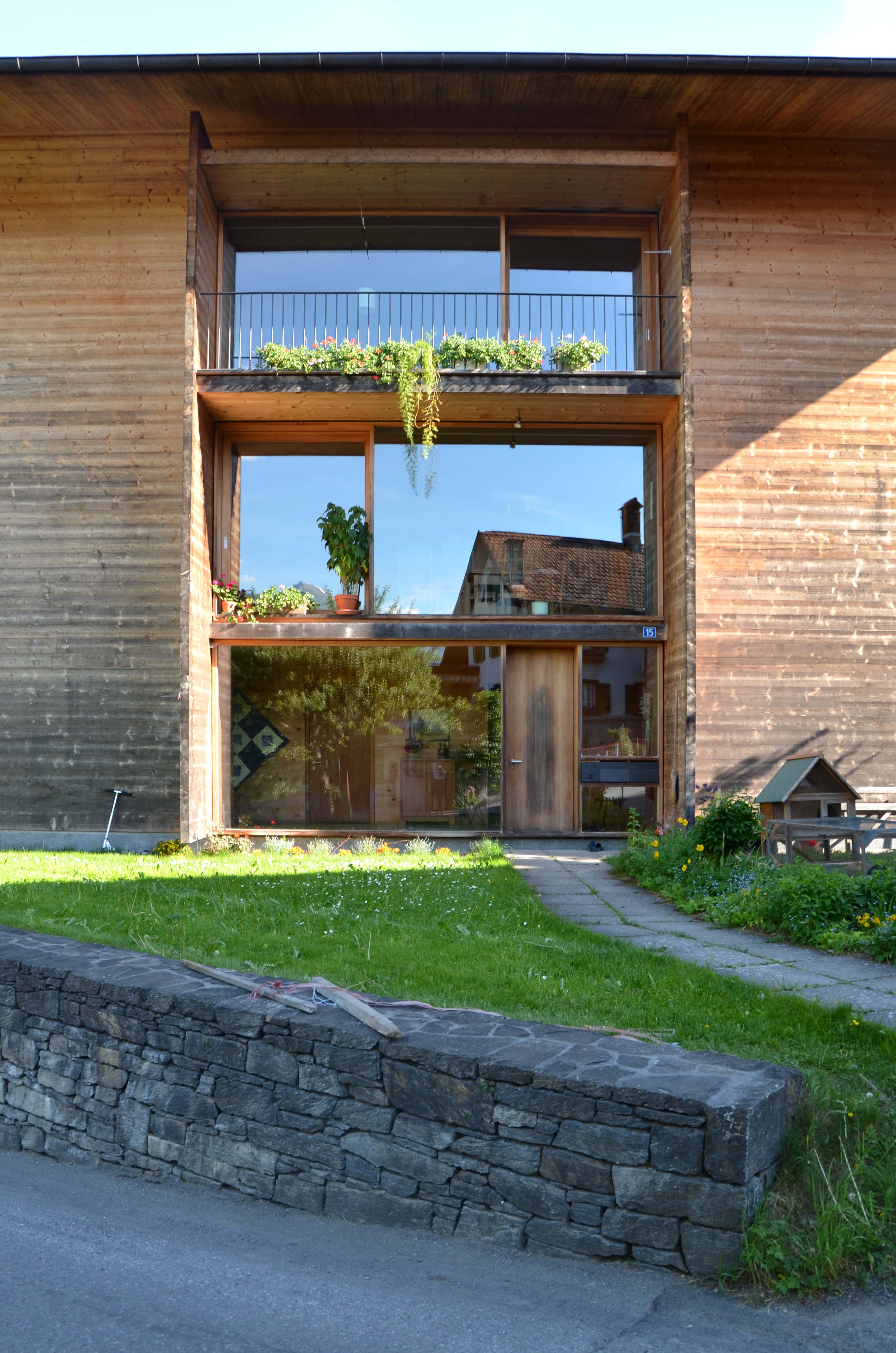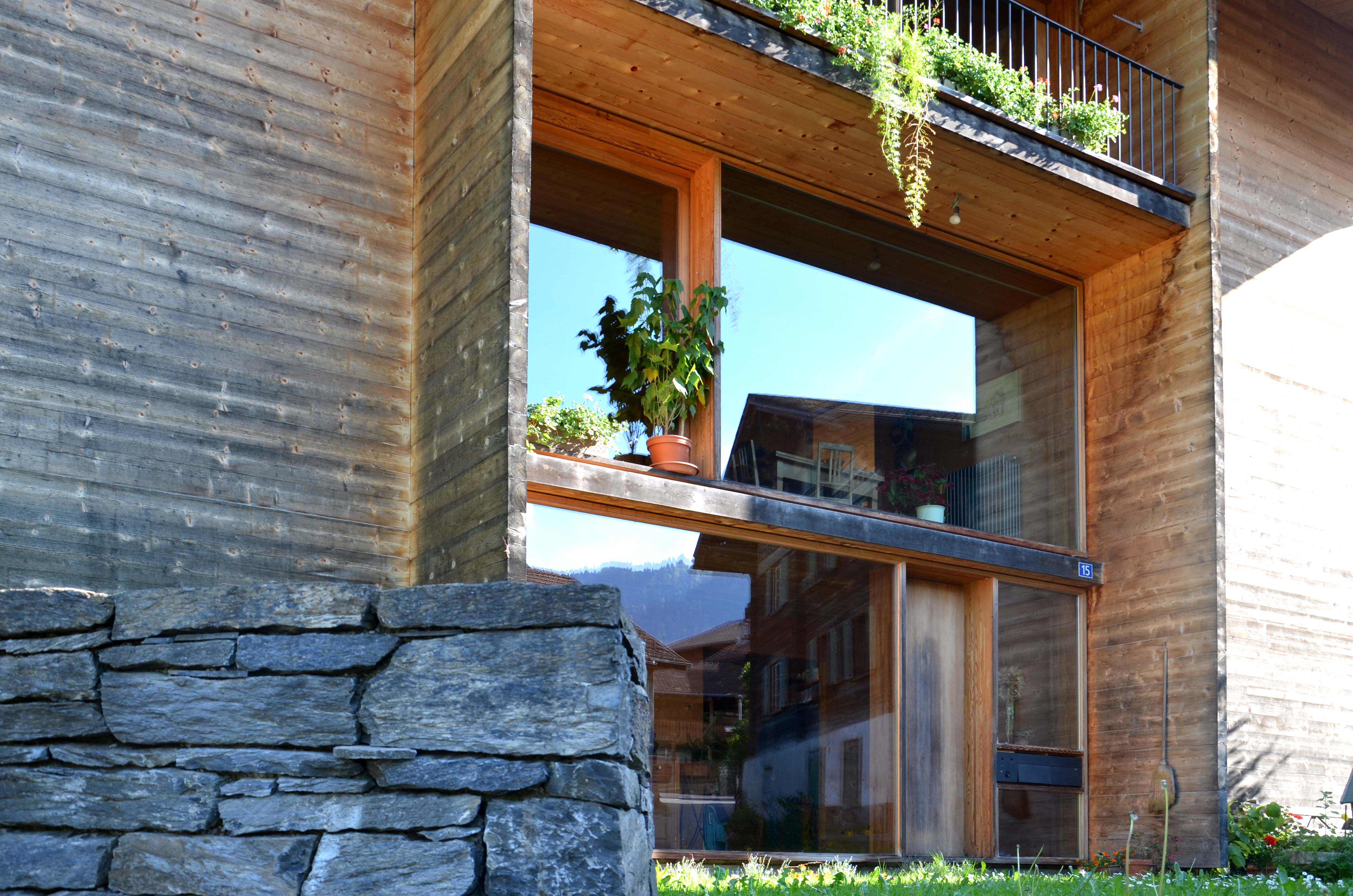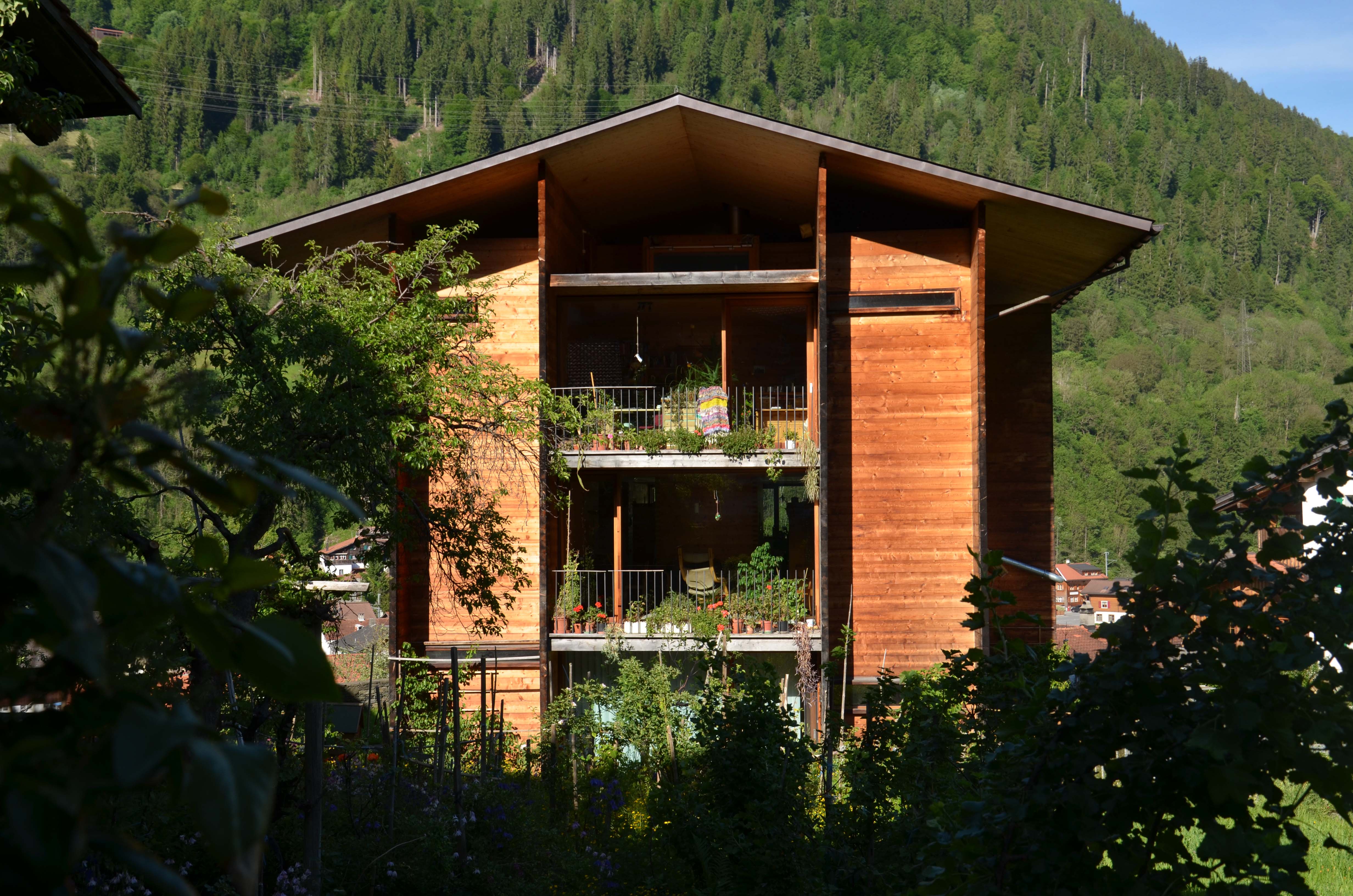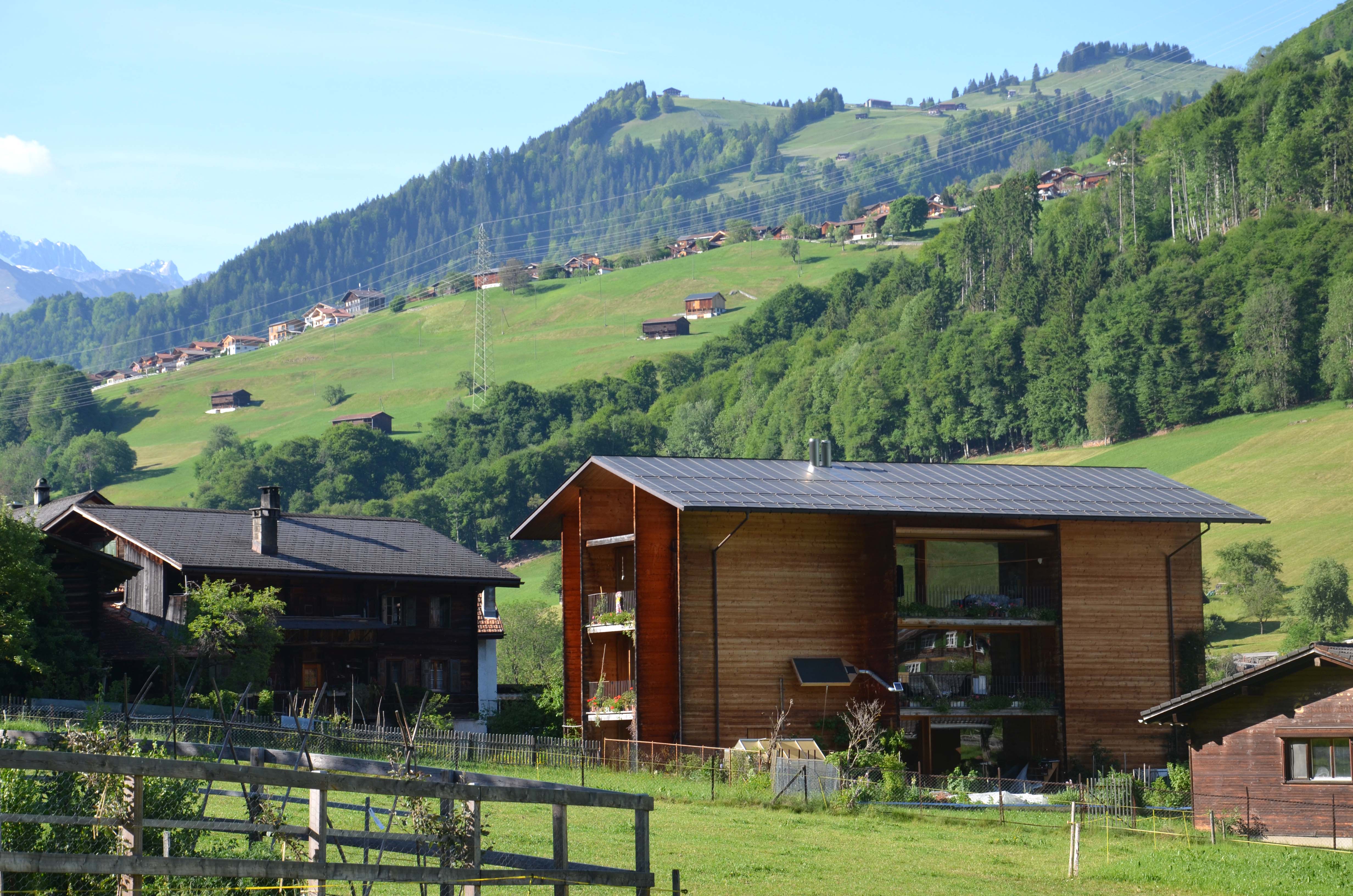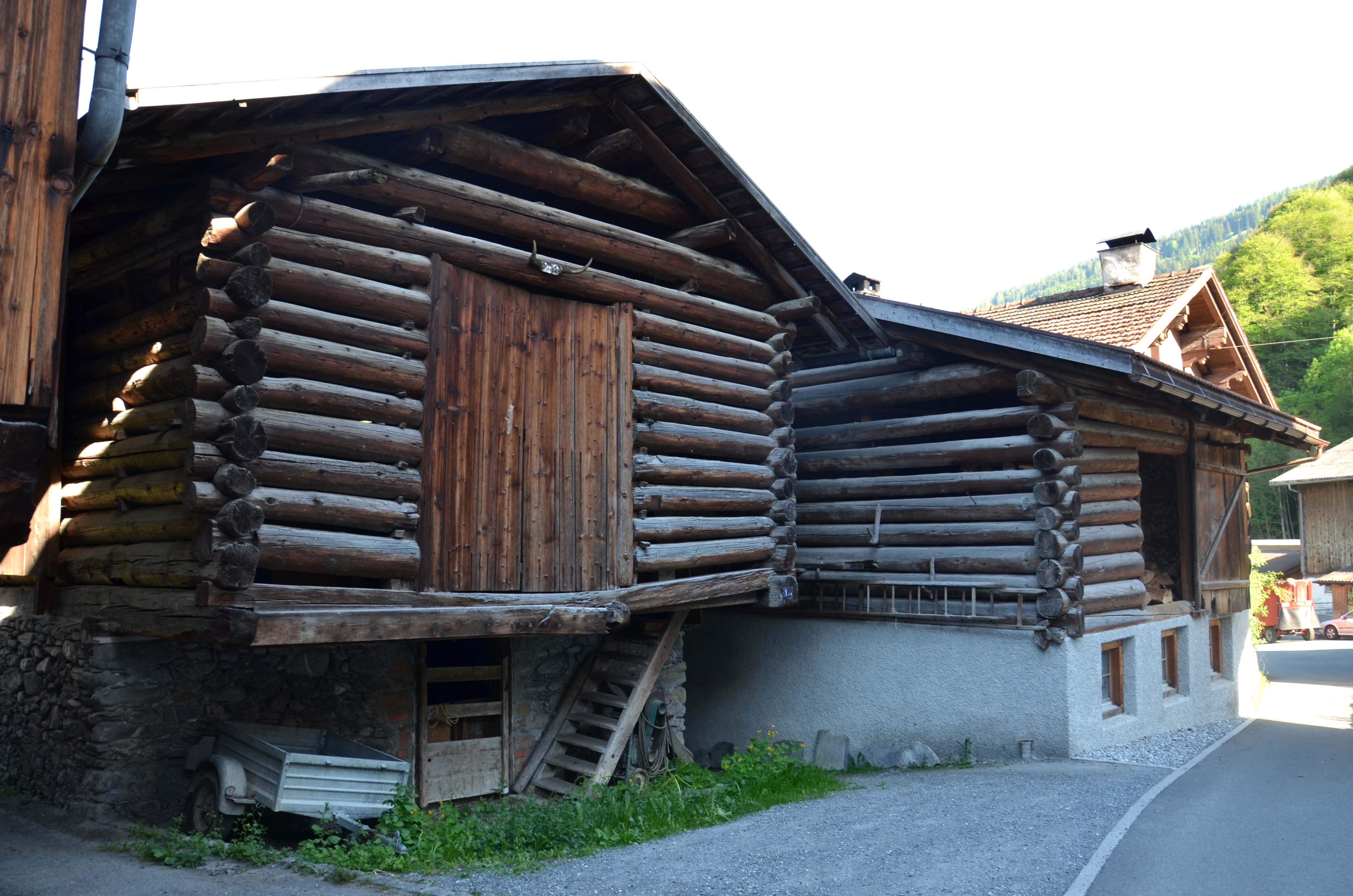 Our GPS led us through Plantahof, a place of Valerio Olgiati's monolithic auditorium.