Spa Piestany is the most well-known Spa in Slovakia. Piestany holds the status of a Spa town and is a popular destination also for the visitors from abroad, mainly from Germany and Israel. I walked around the areal after visiting the Museum of Balneology, which is also situated in the town. The main Spa areal with buildings for therapeutic functions is located on a small island, known as 'the Spa island' and is connected with the rest of the town through the so-called 'Colonnade bridge'.
The areal is architecturally divided into 2 areas – a historic part, built before the first world war and a new part, built after the second world war during the period of central planning. The most renowned Slovak architects contributed towards Piestany's development and some buildings are part of the country's national cultural heritage. The town grew together with Spa extensions and became an important cultural and academic centre.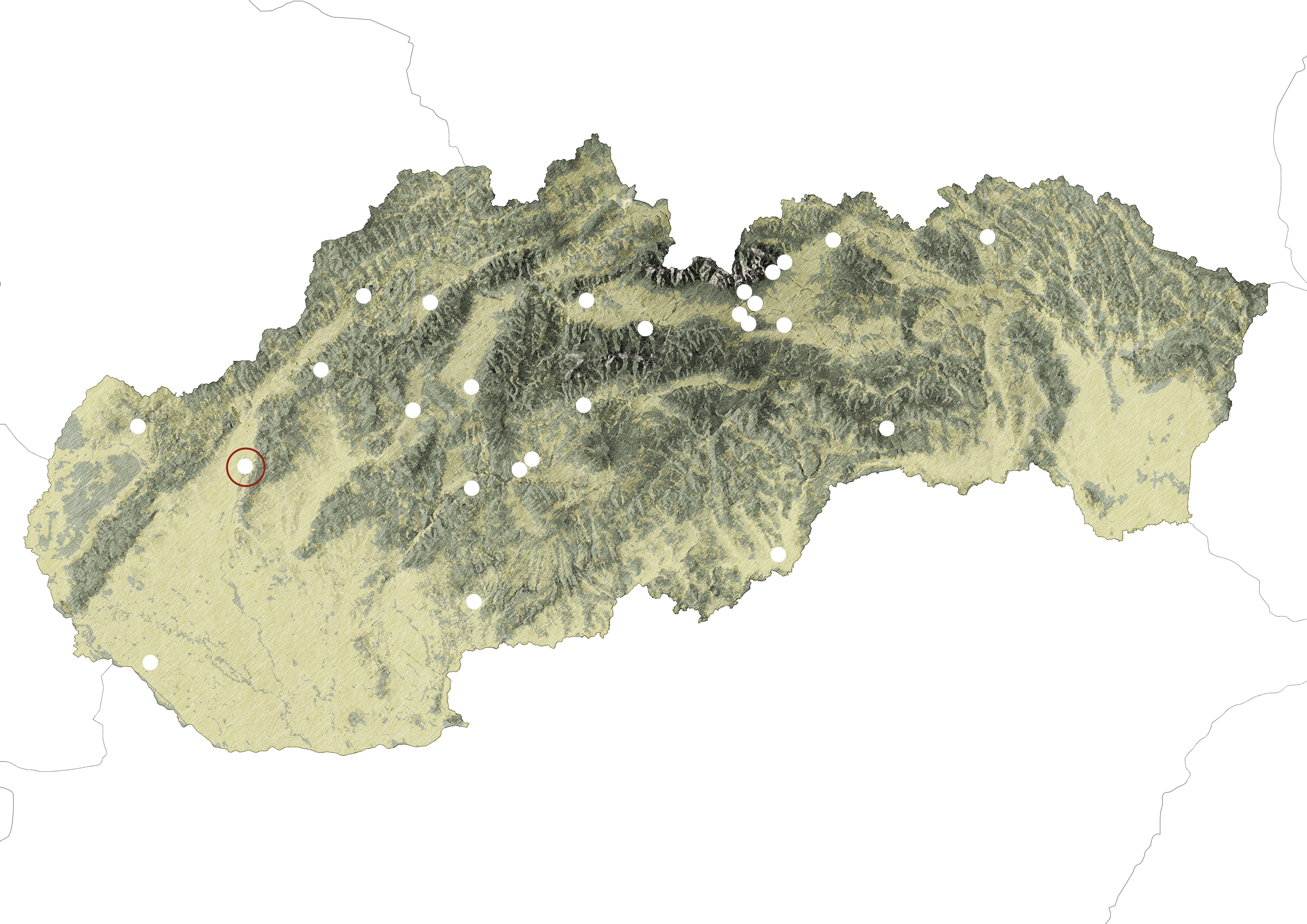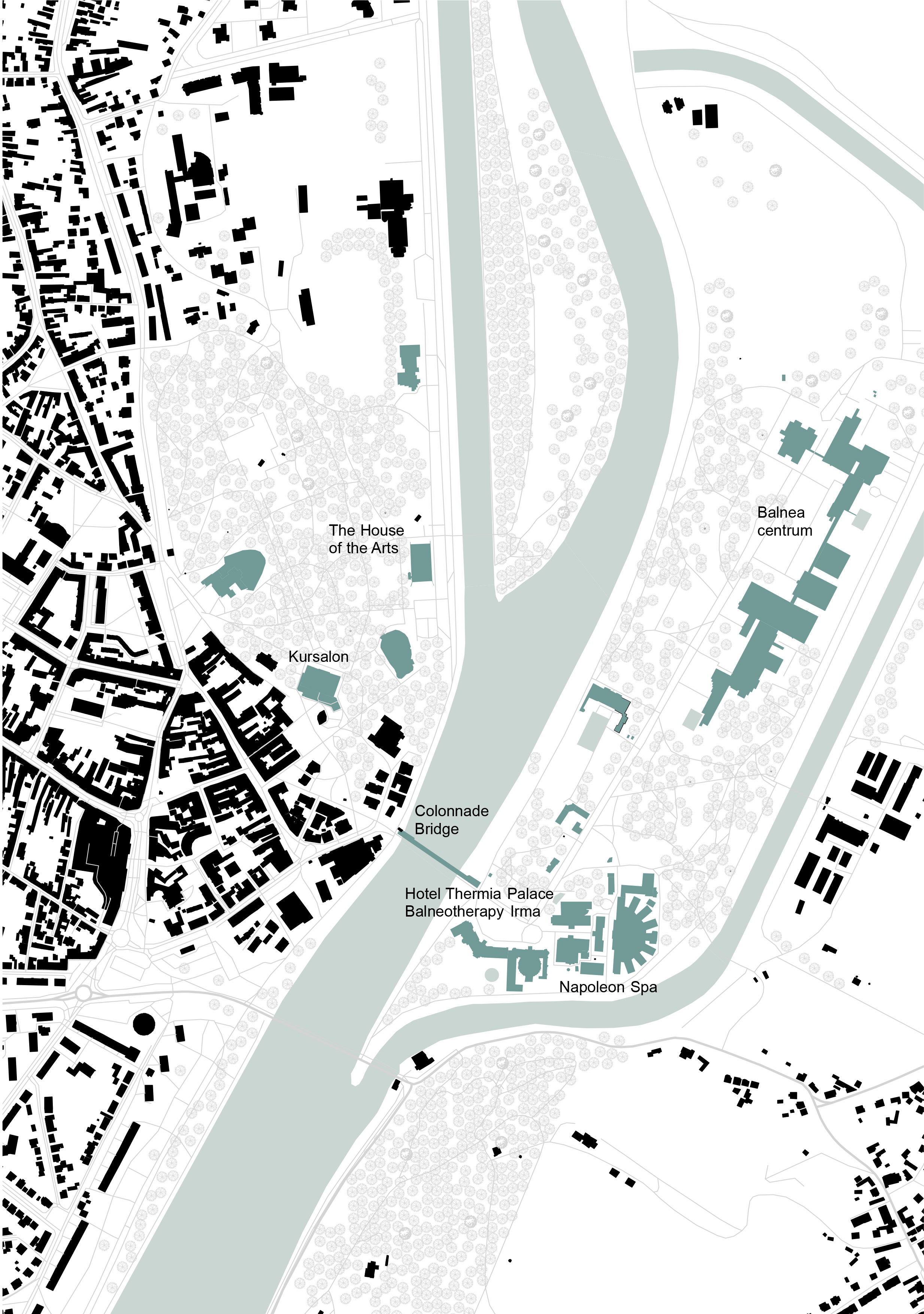 Napoleon Spa
(1813-1875)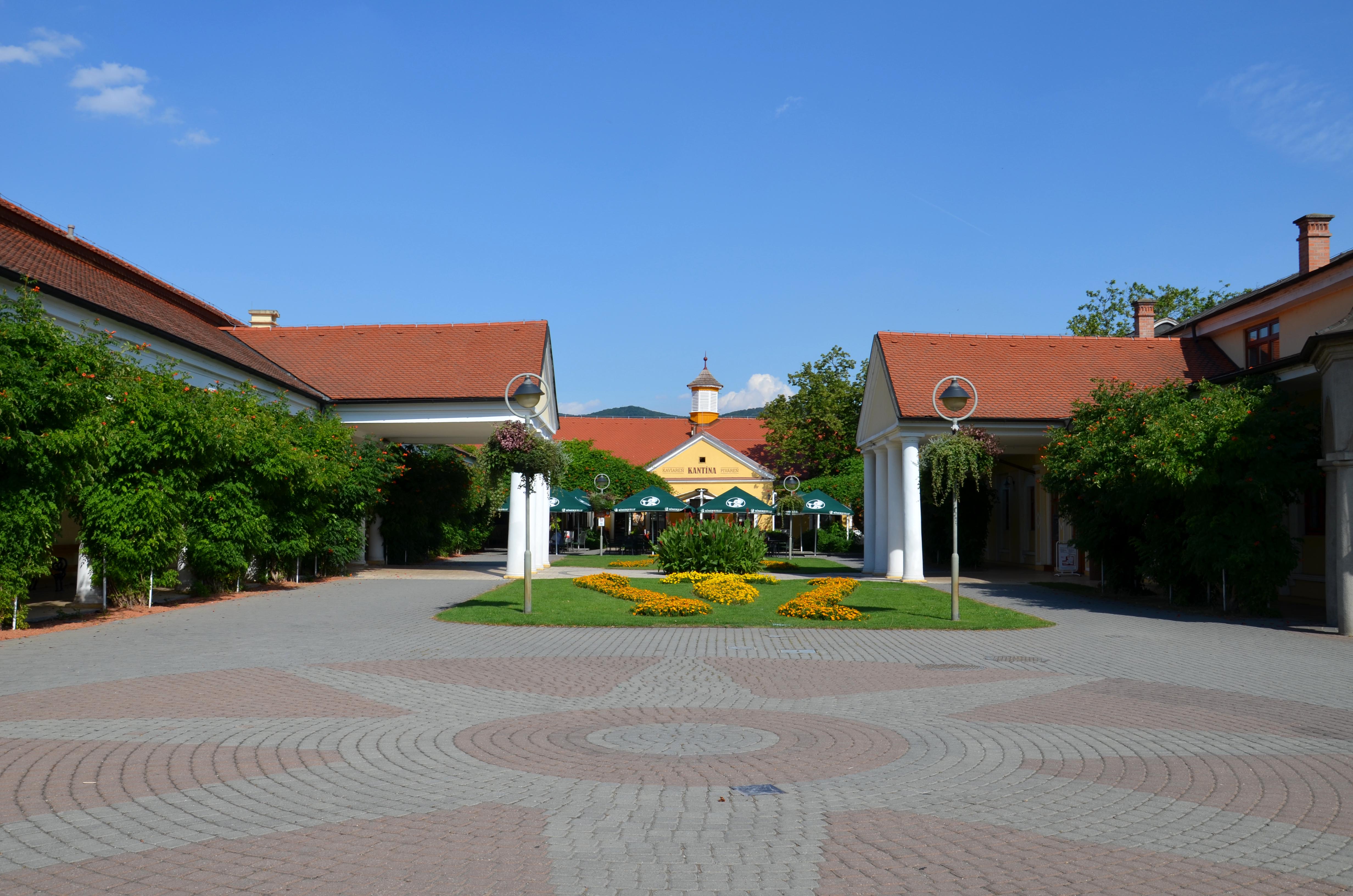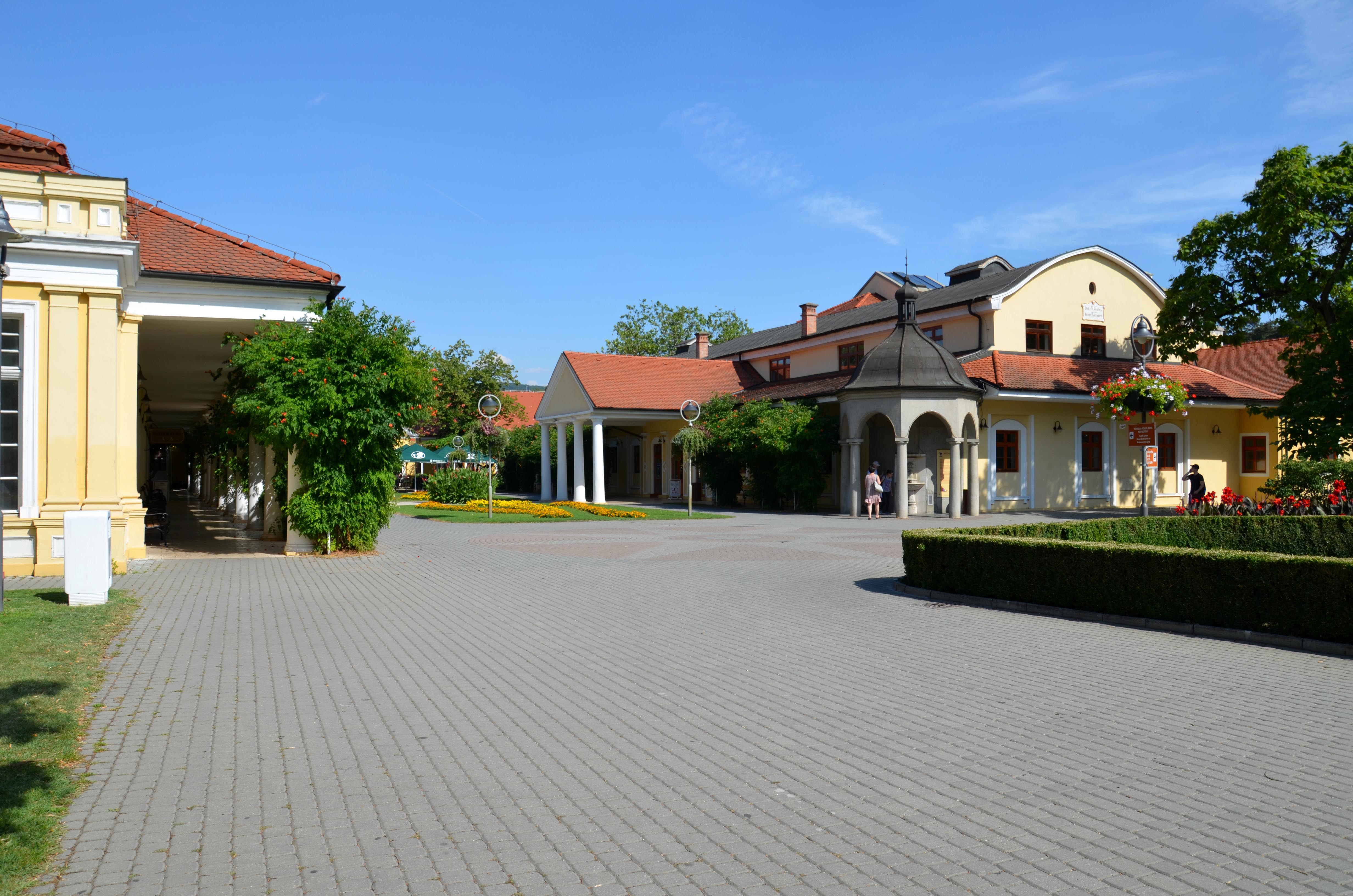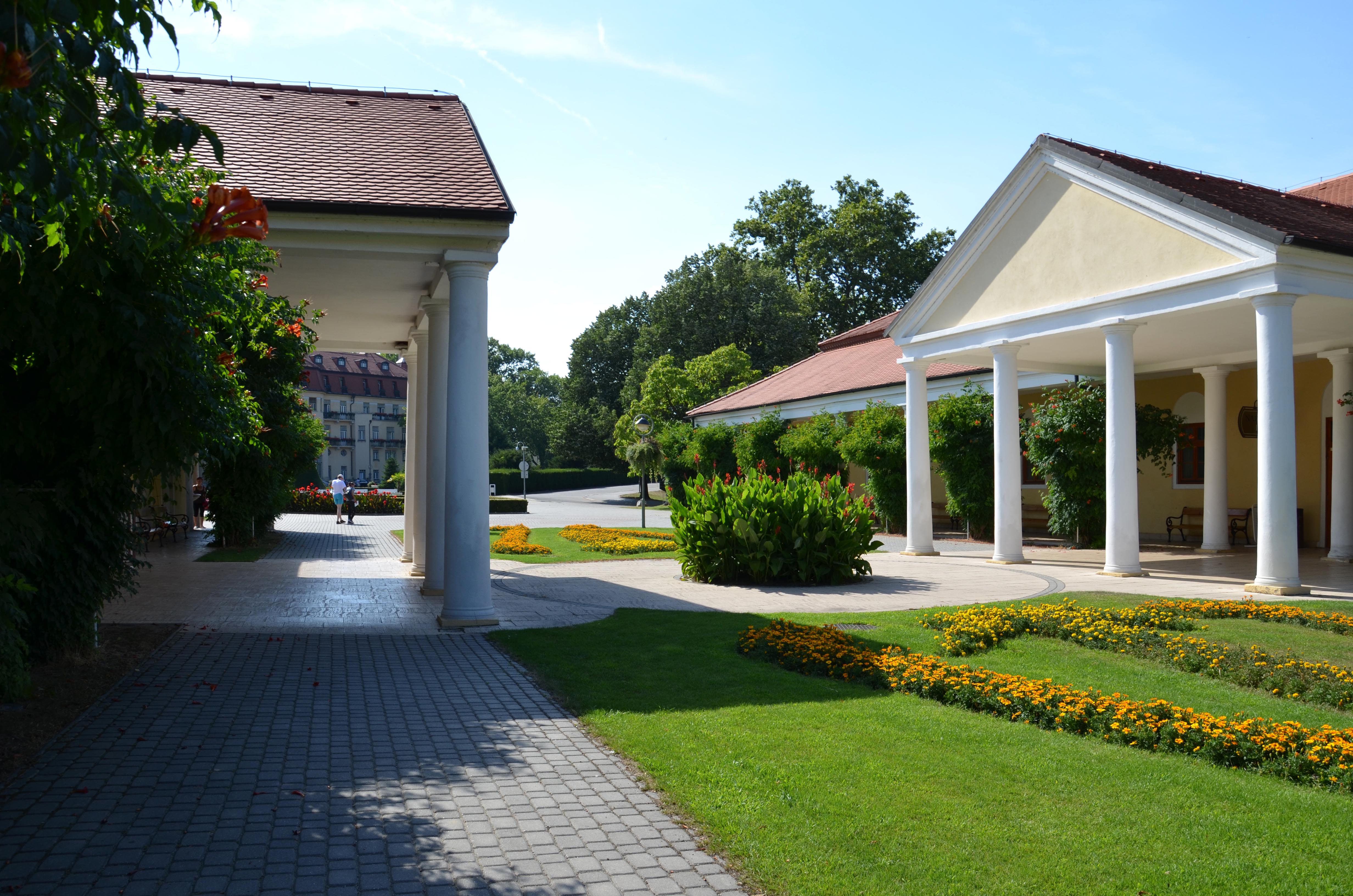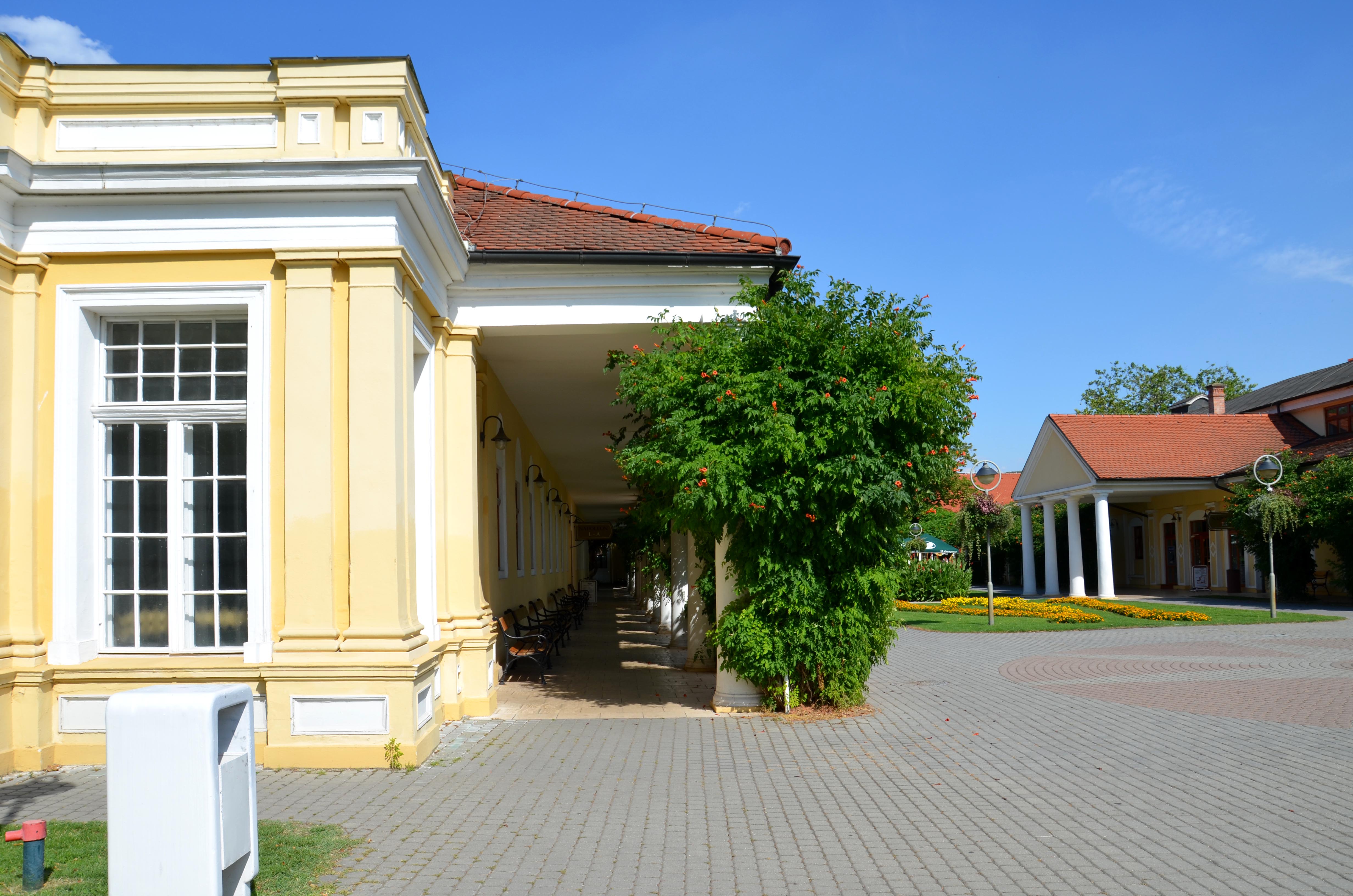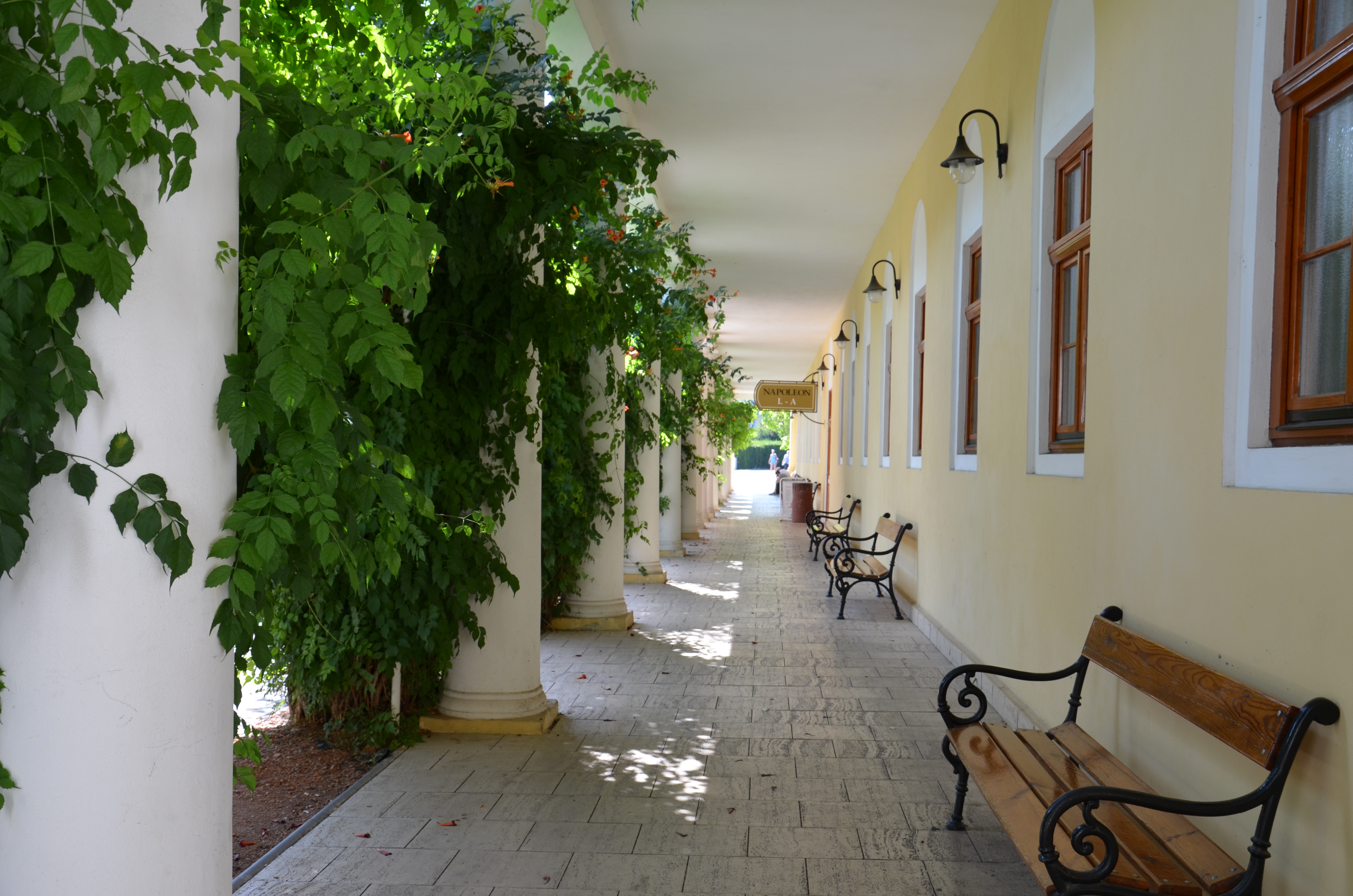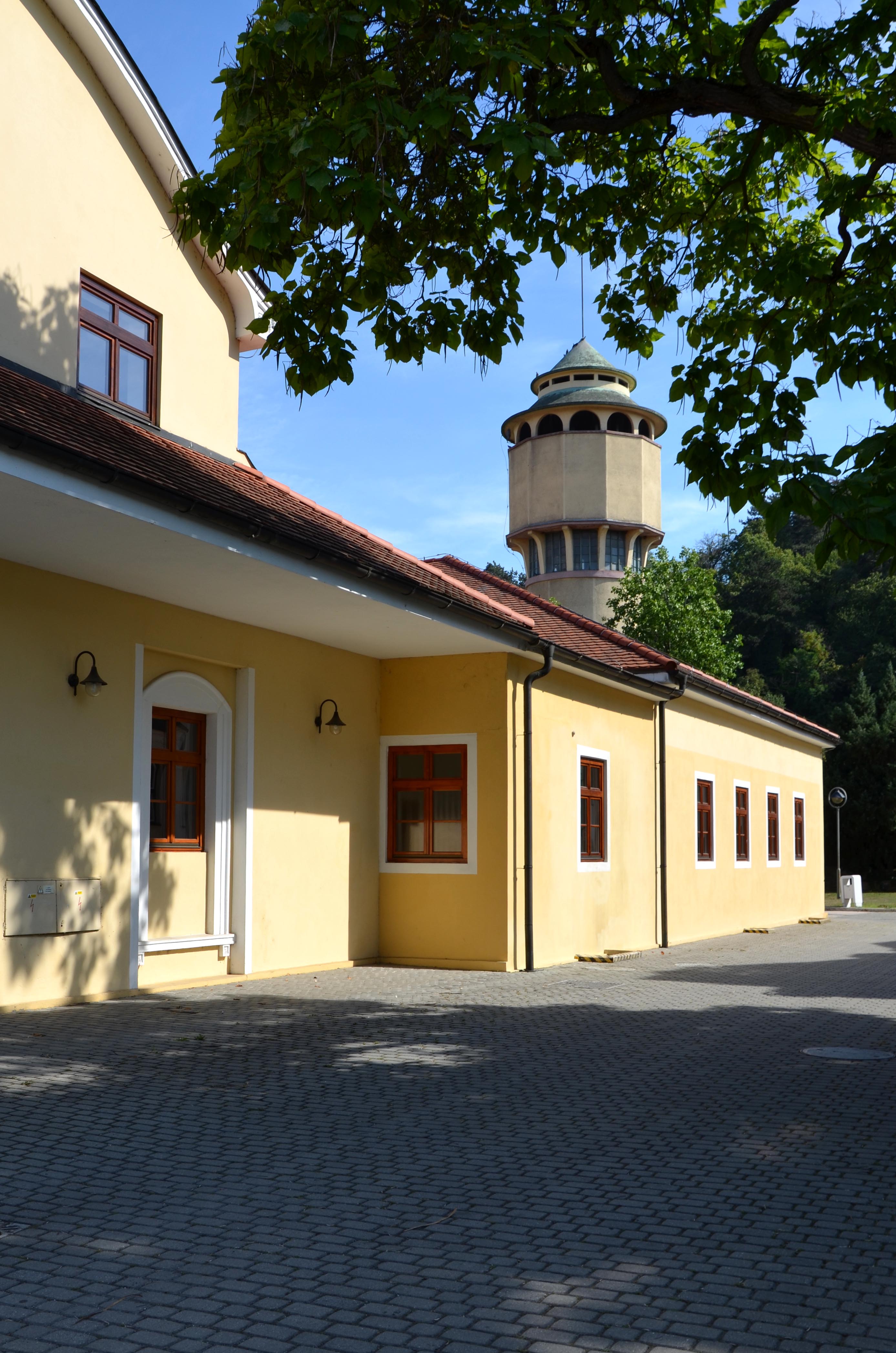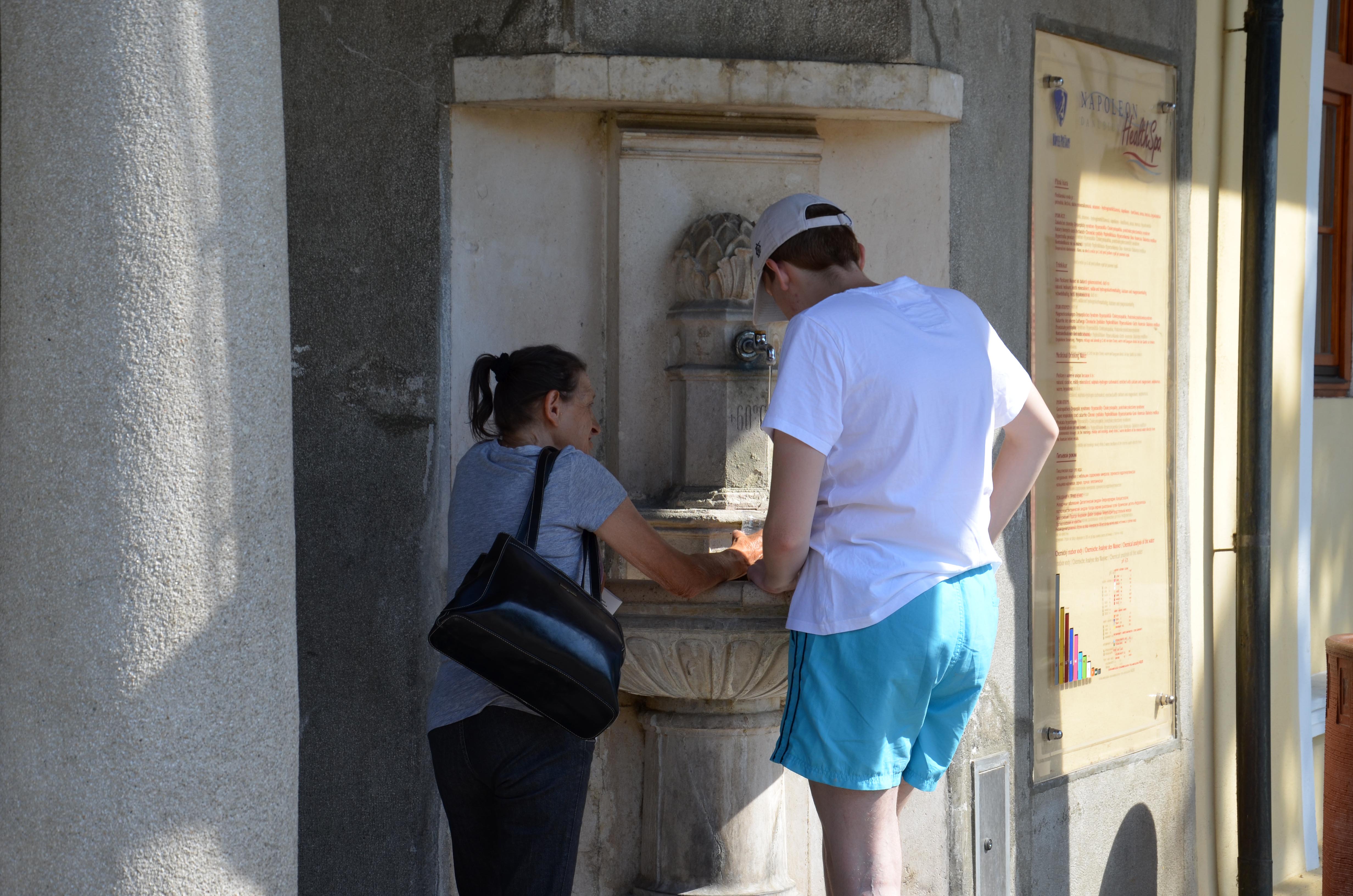 Hotel Thermia Palace and Balneotherapy Irma
(1910-1912)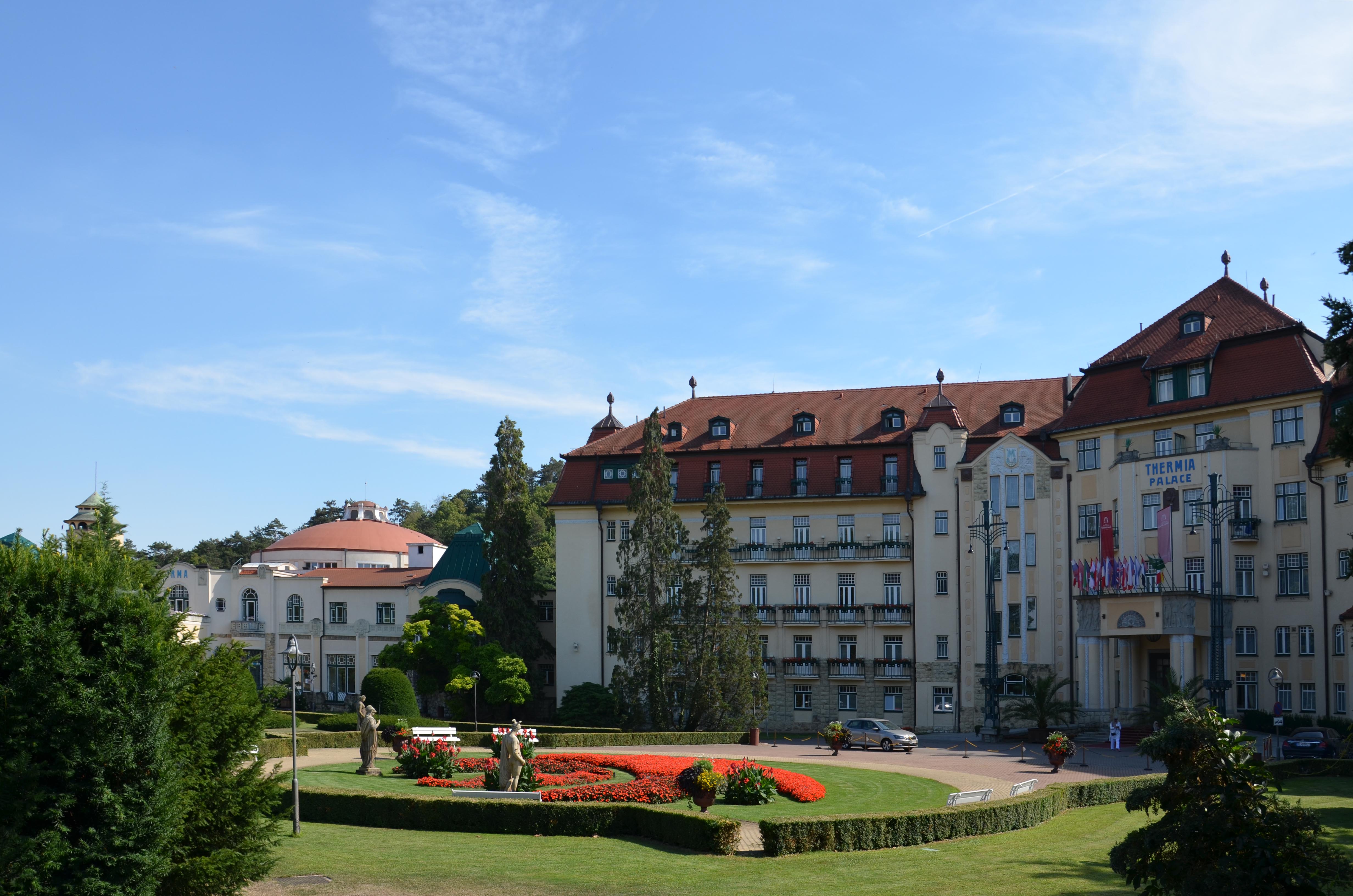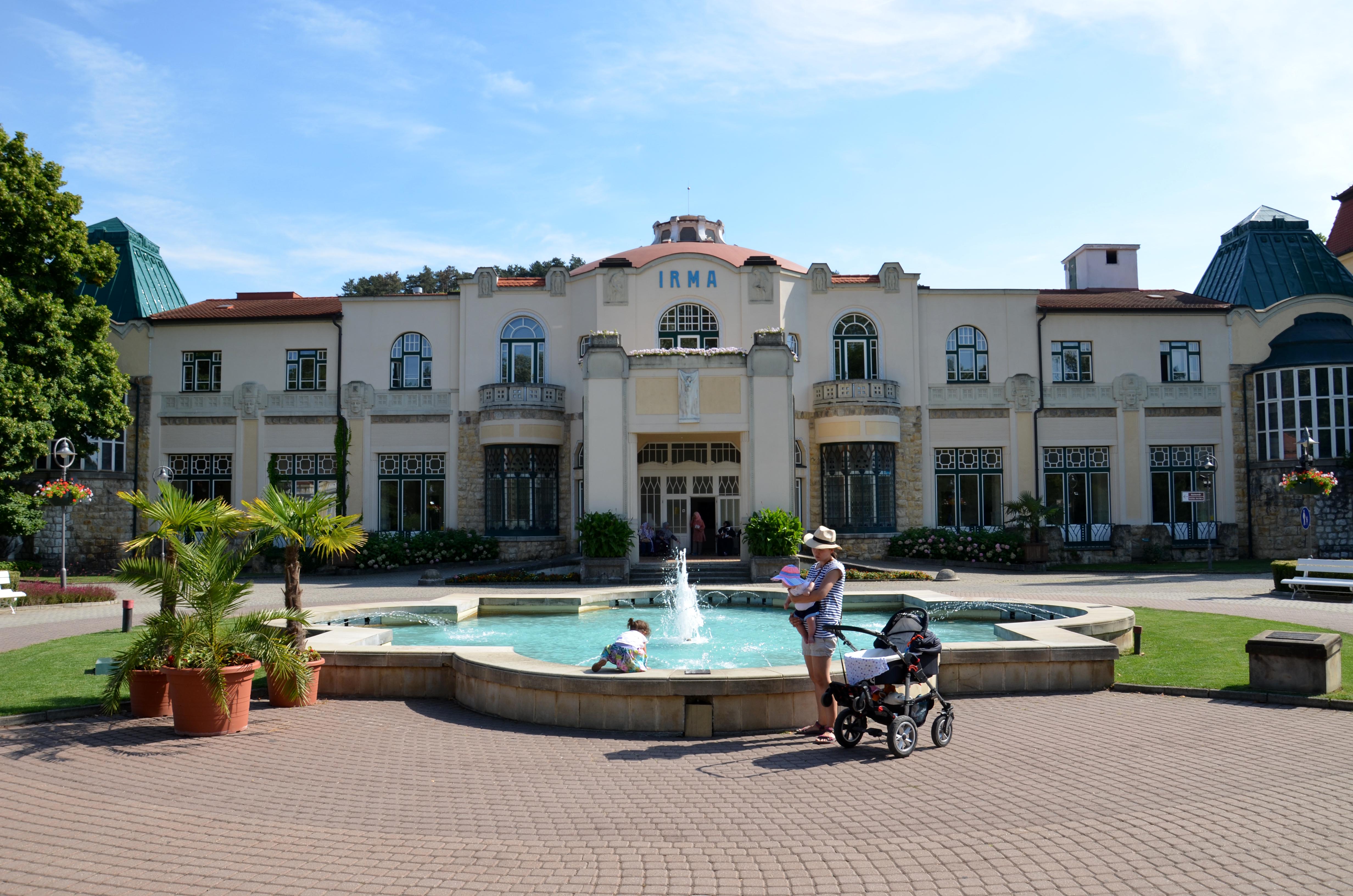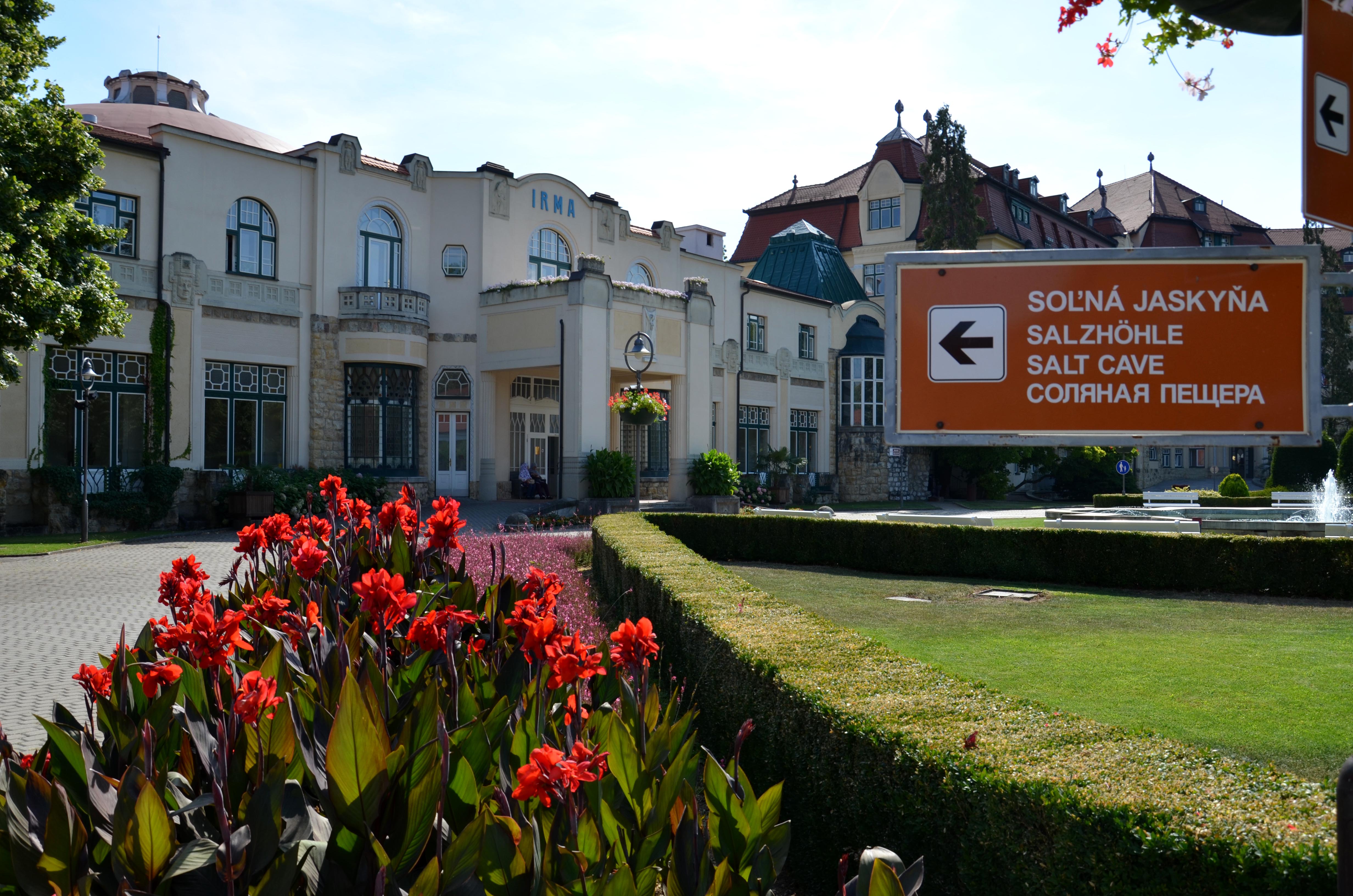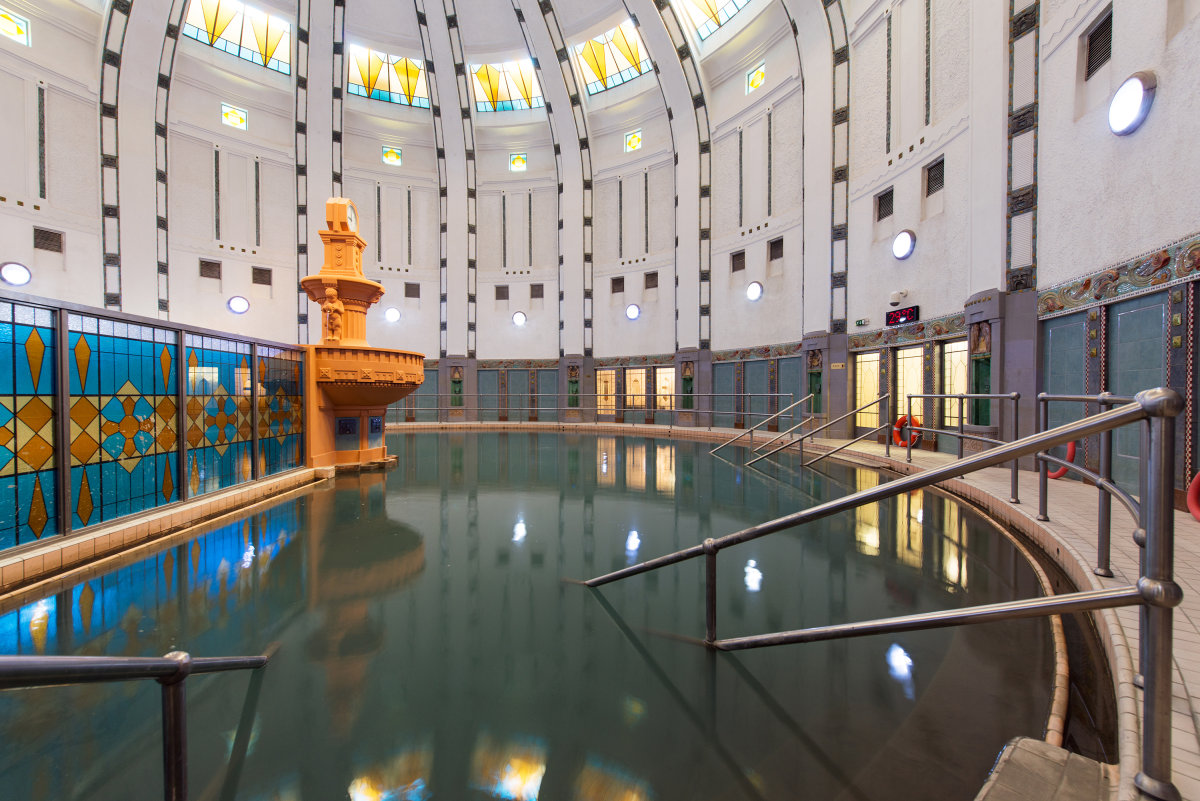 Interior picture: source:
http://trendy-age.cz/thermia-palace-hotelovy-skvost-v-centru-lecive-sily-piestan/

Colonnade bridge
(1931-1933)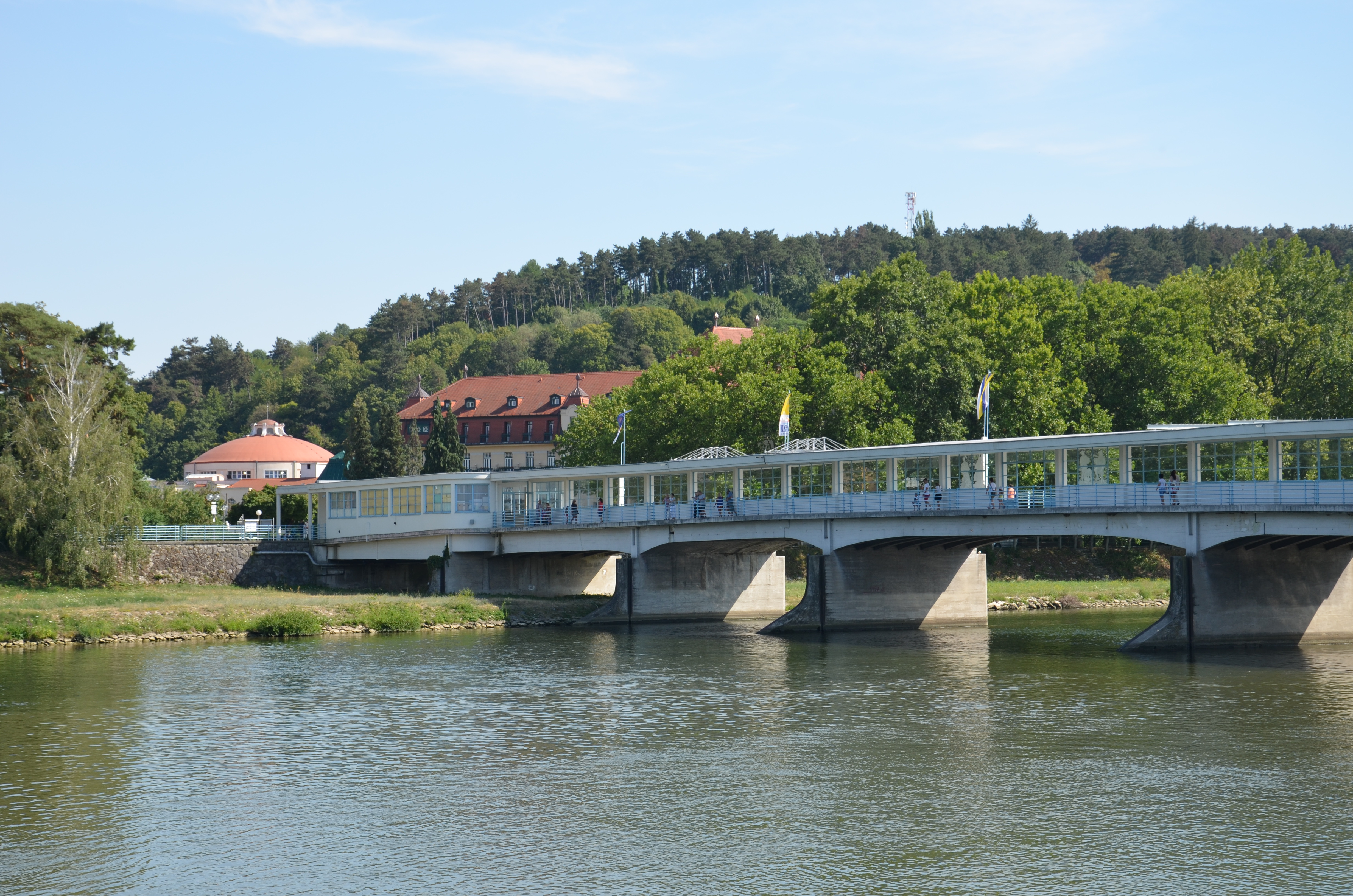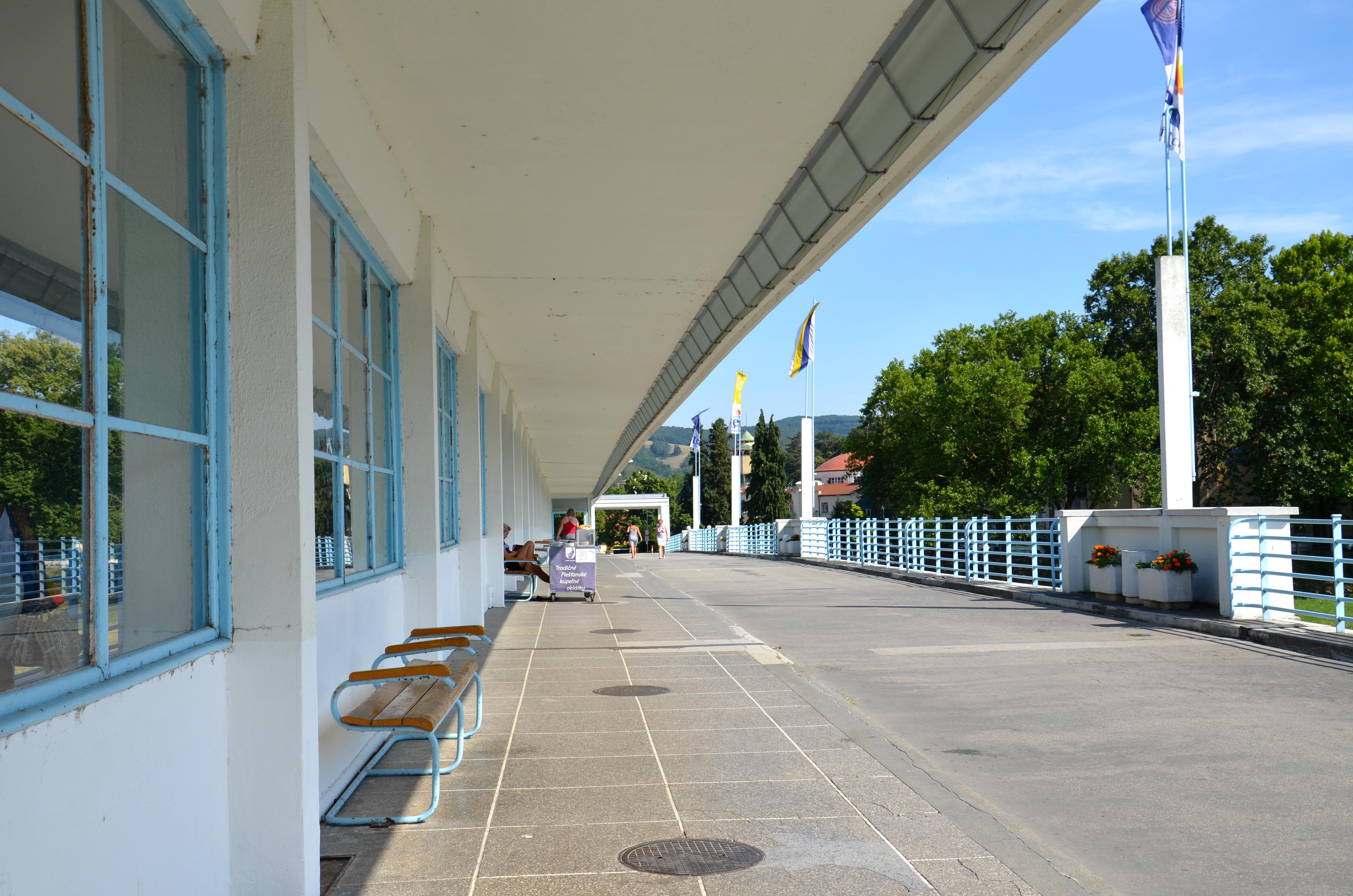 Balnea centrum
(1965-1981)
The complex of the multifunctional buildings was built in 3 phases in the neo-functionalist style. All buildings are linked together through the bridges and arcades. The buildings house accommodation, balneotherapeutic and physiotherapeutic procedures, restaurants, coffees, cultural and other functions. Its own social centre contains a congress hall for 400 visitors, smaller hall, exhibition spaces, info centre, souvenir shop, hairdresser's, pedicure and a post. Balnea centrum is the biggest architectural complex amongst all Slovak Spas.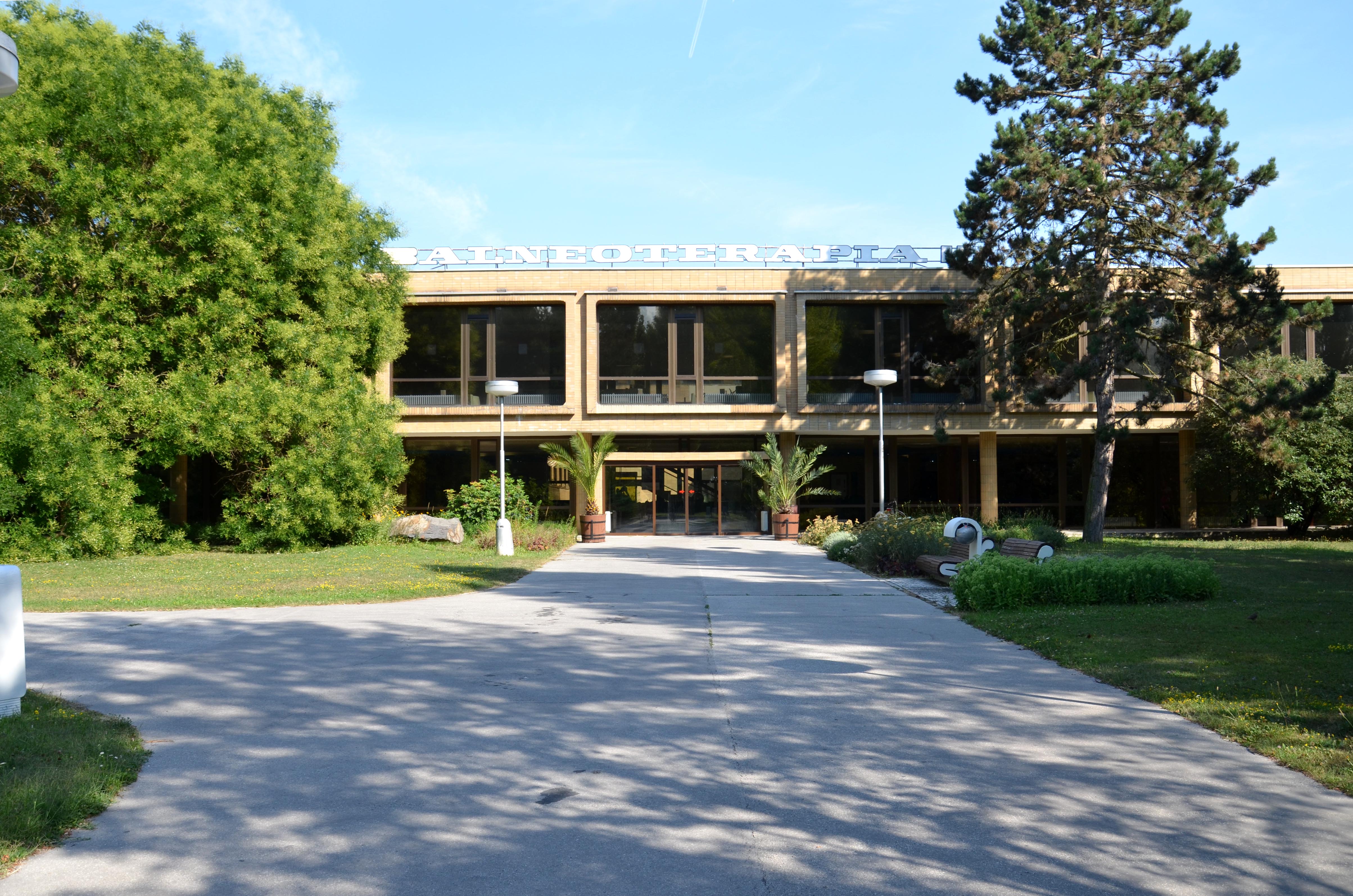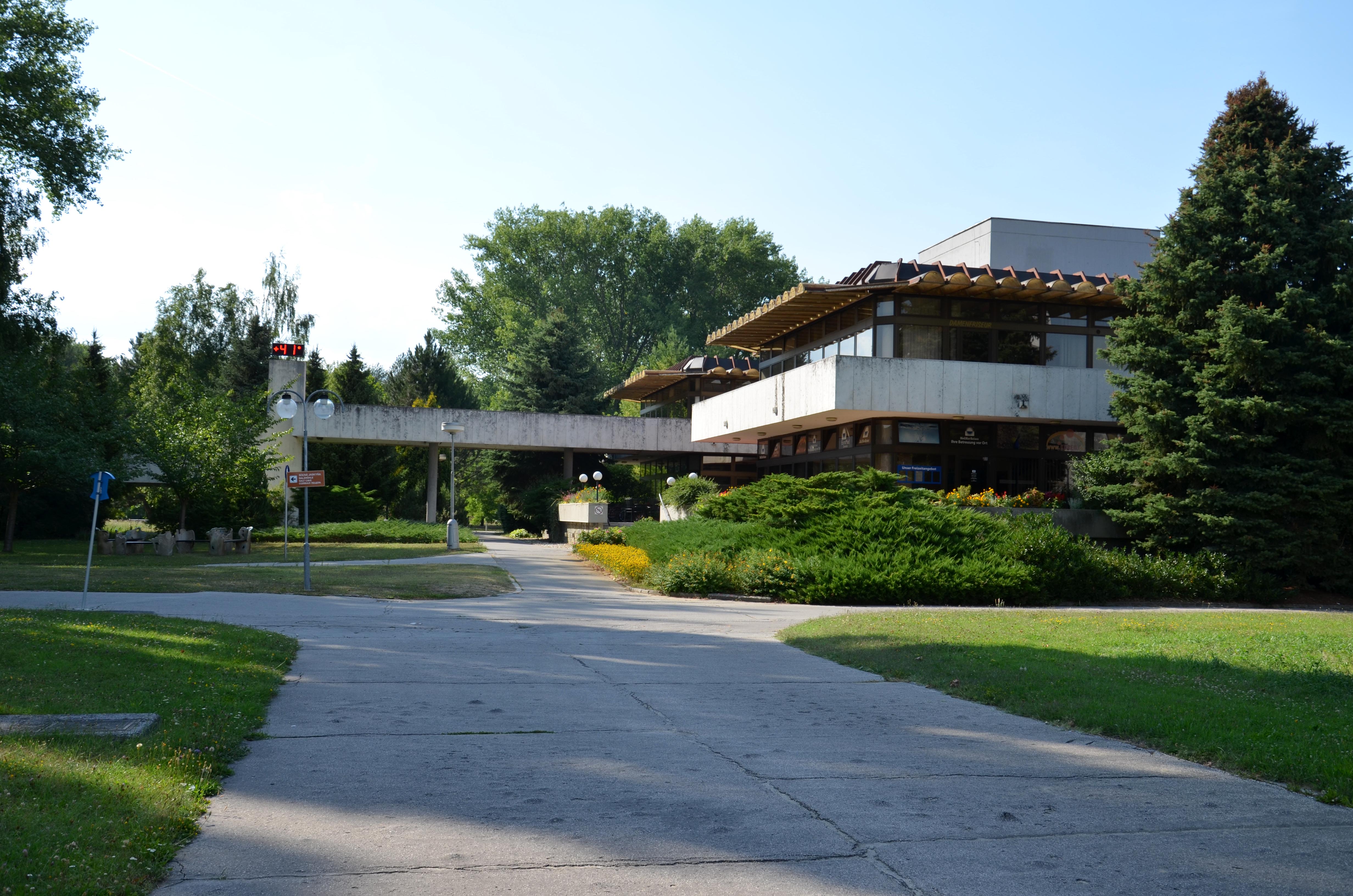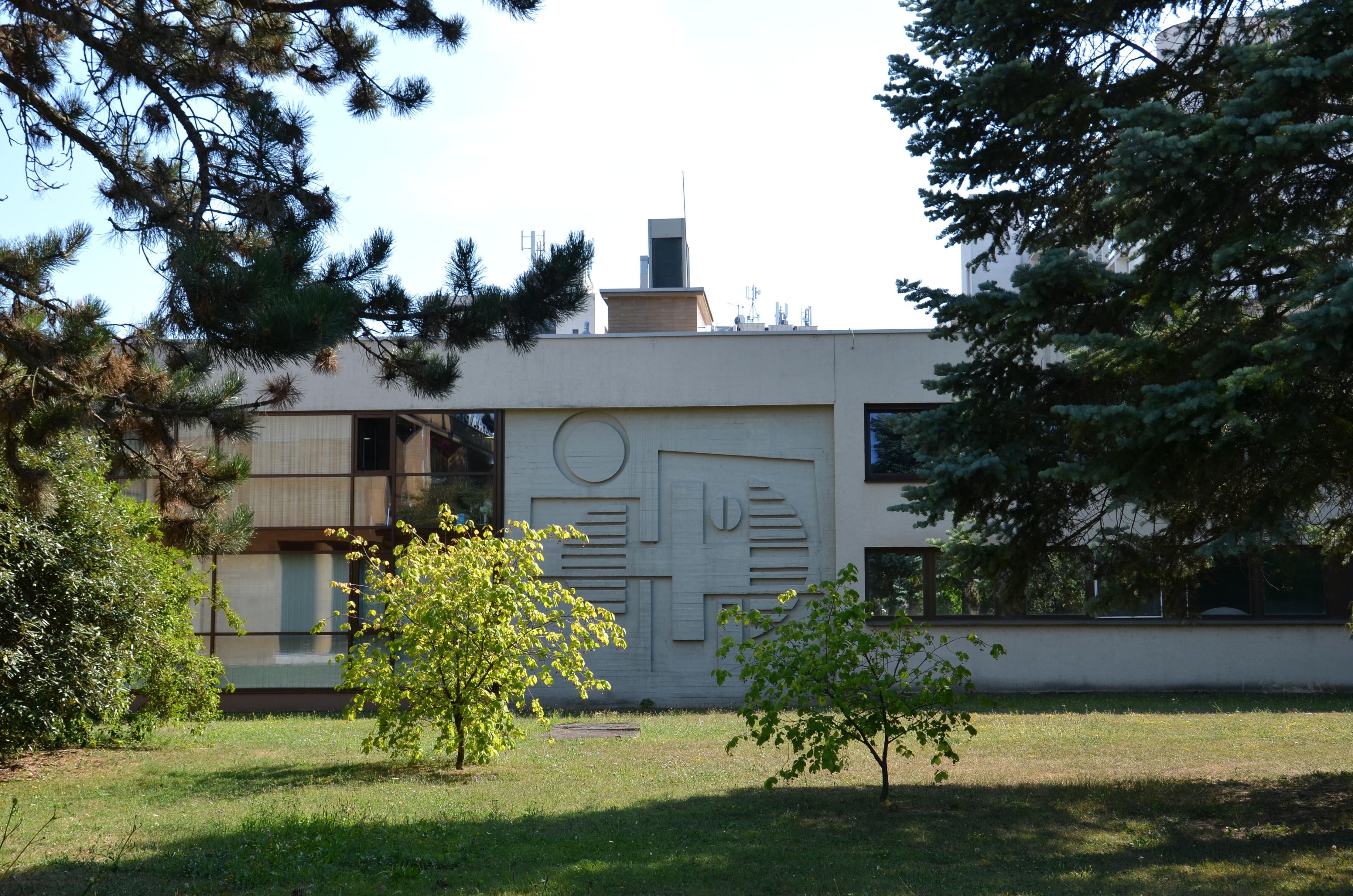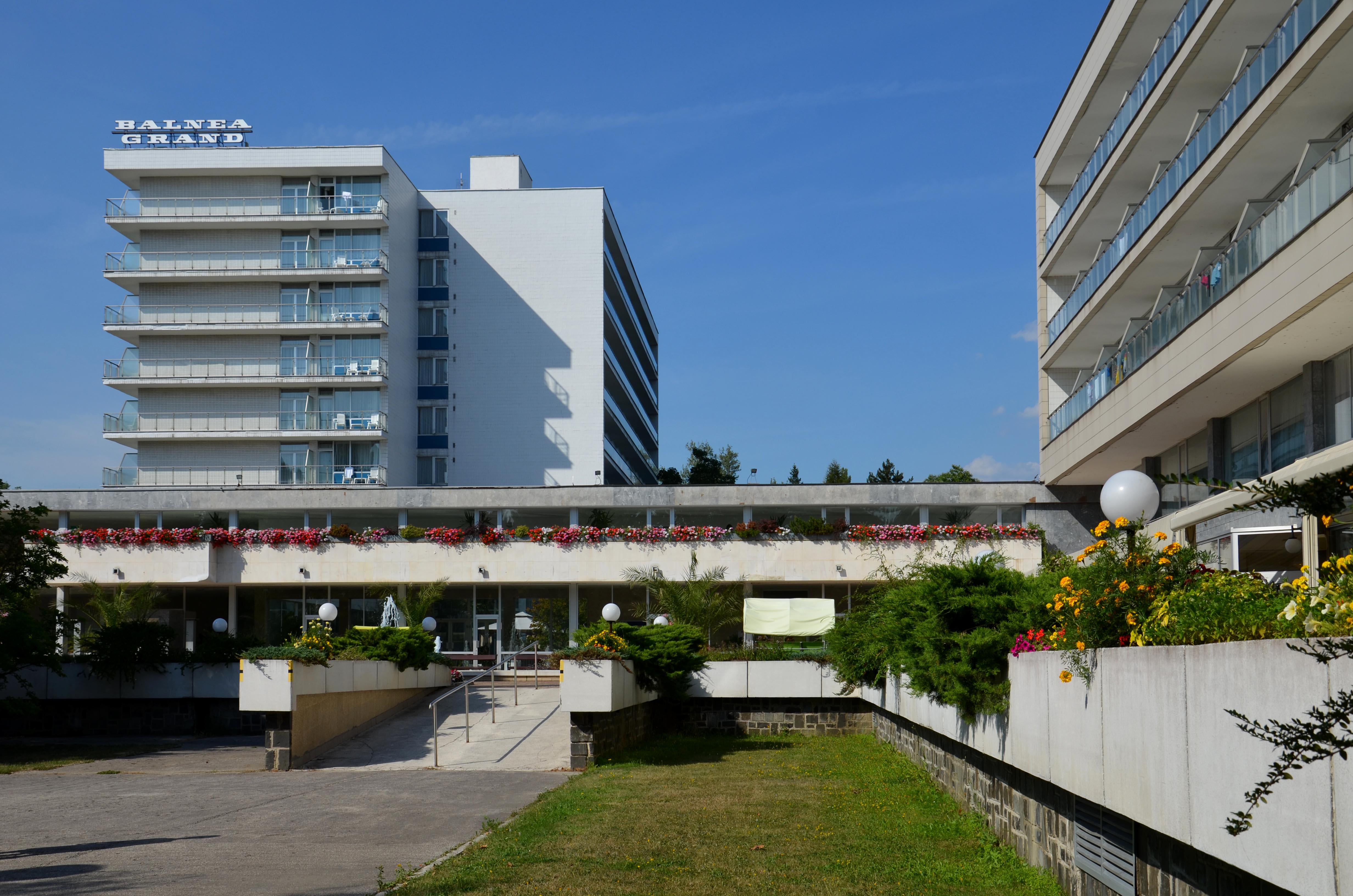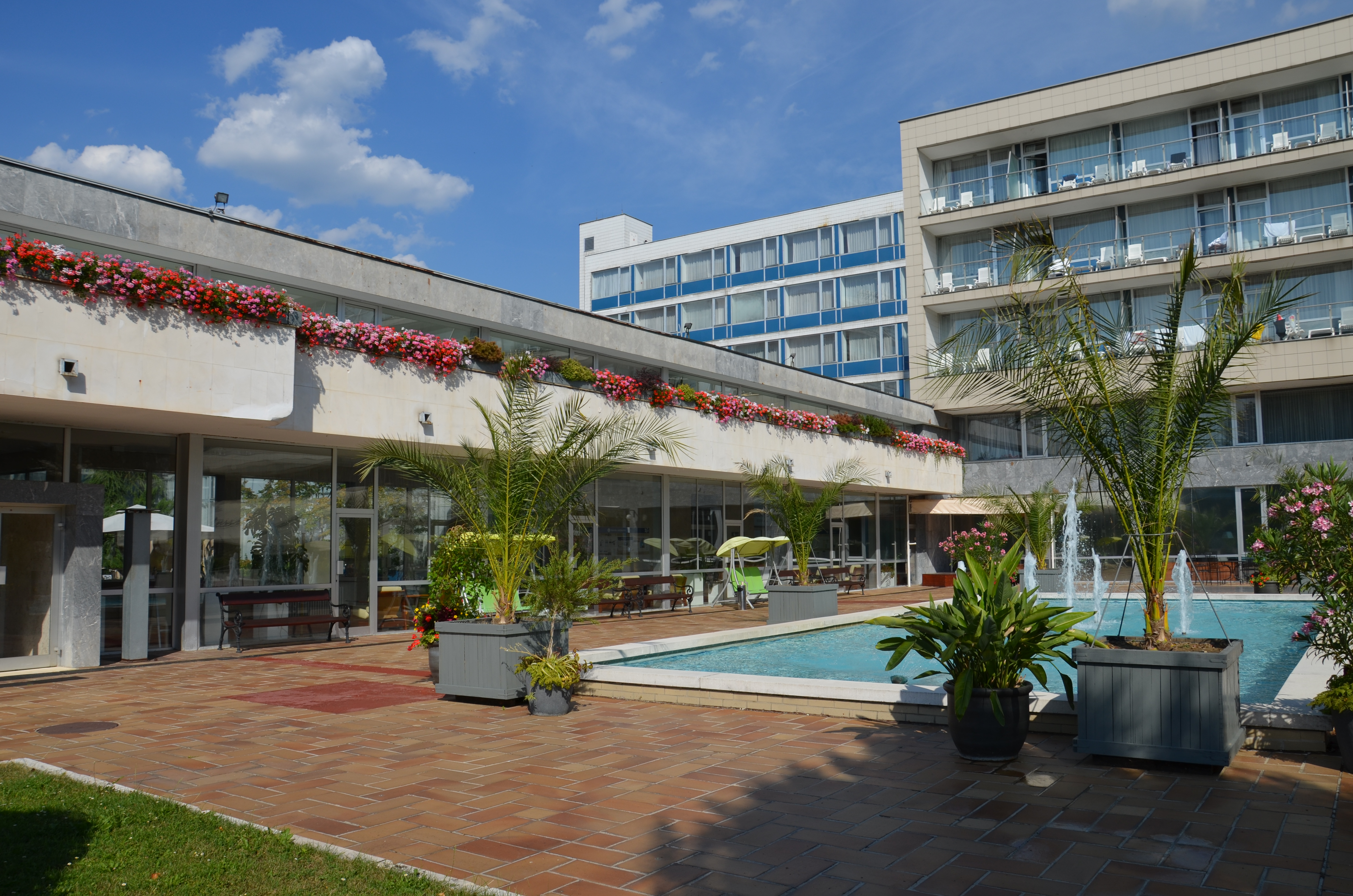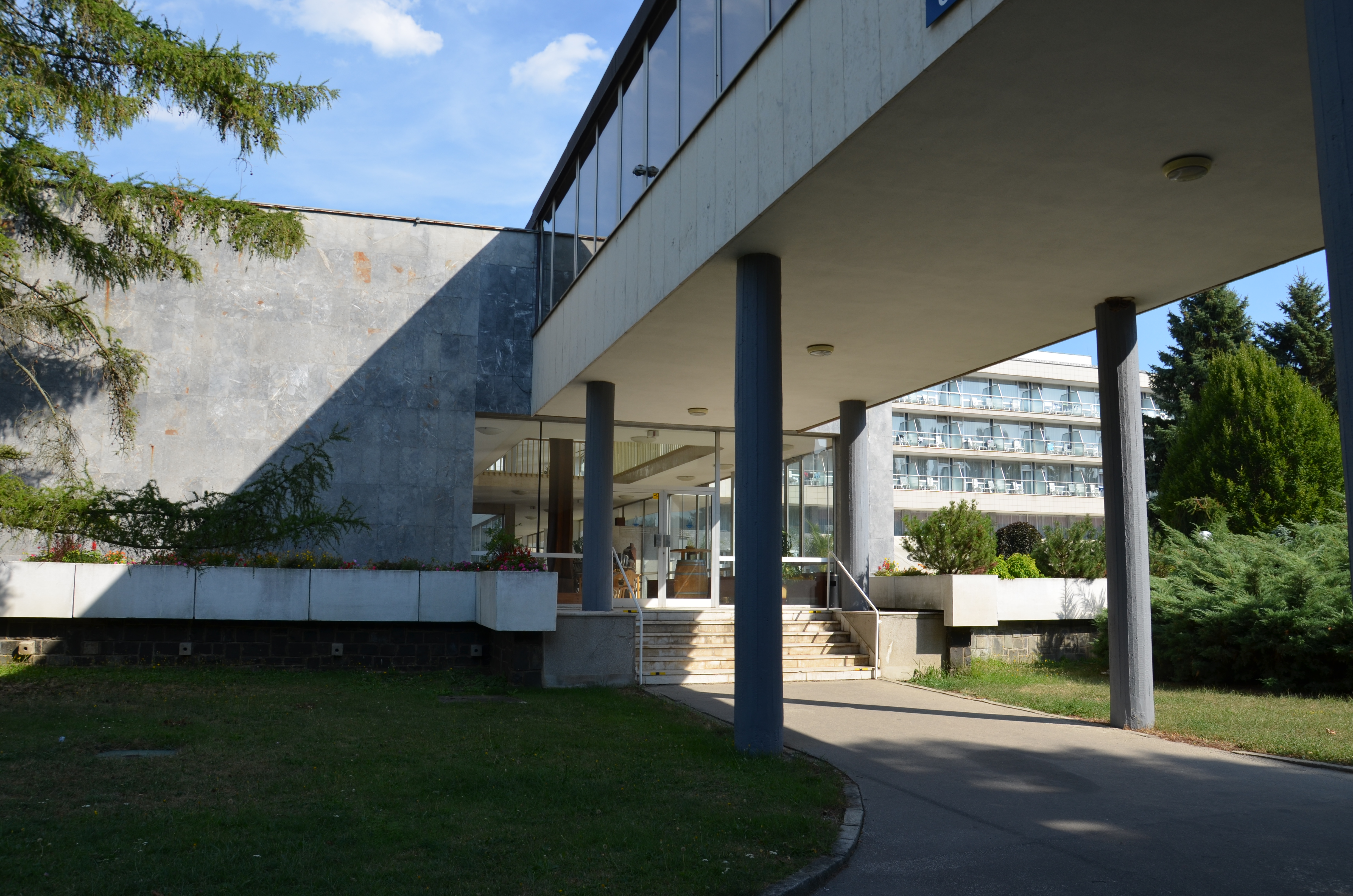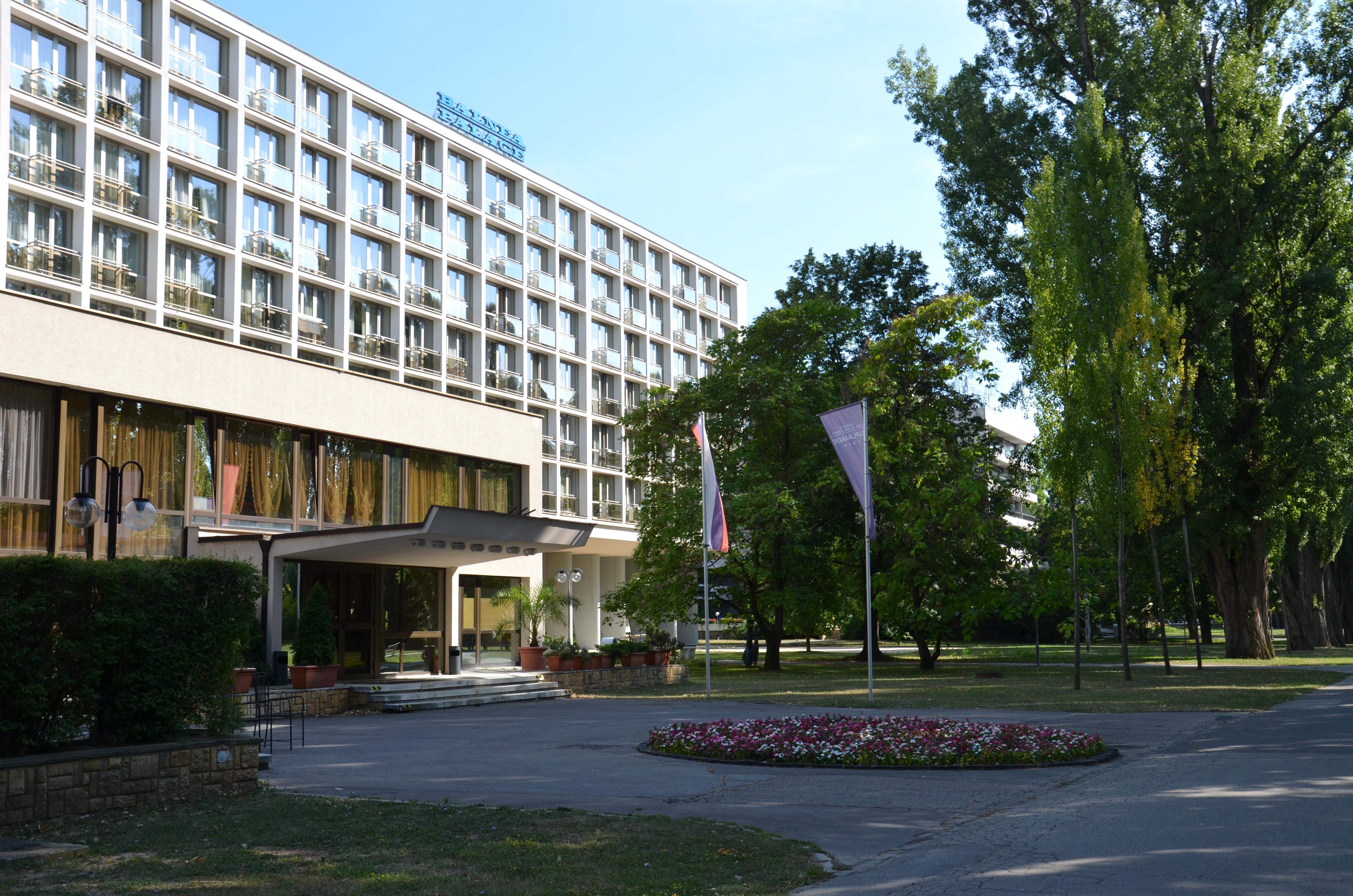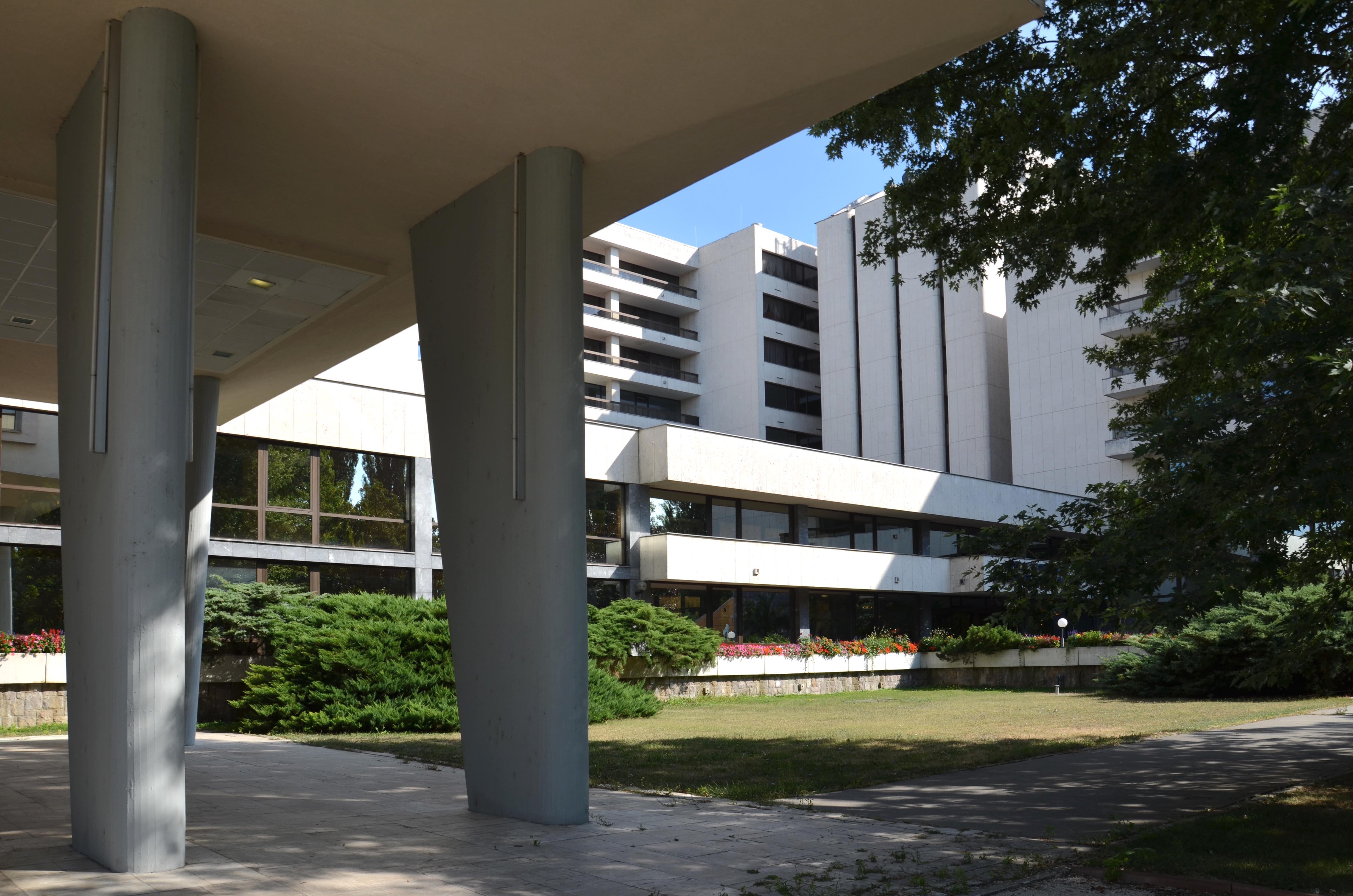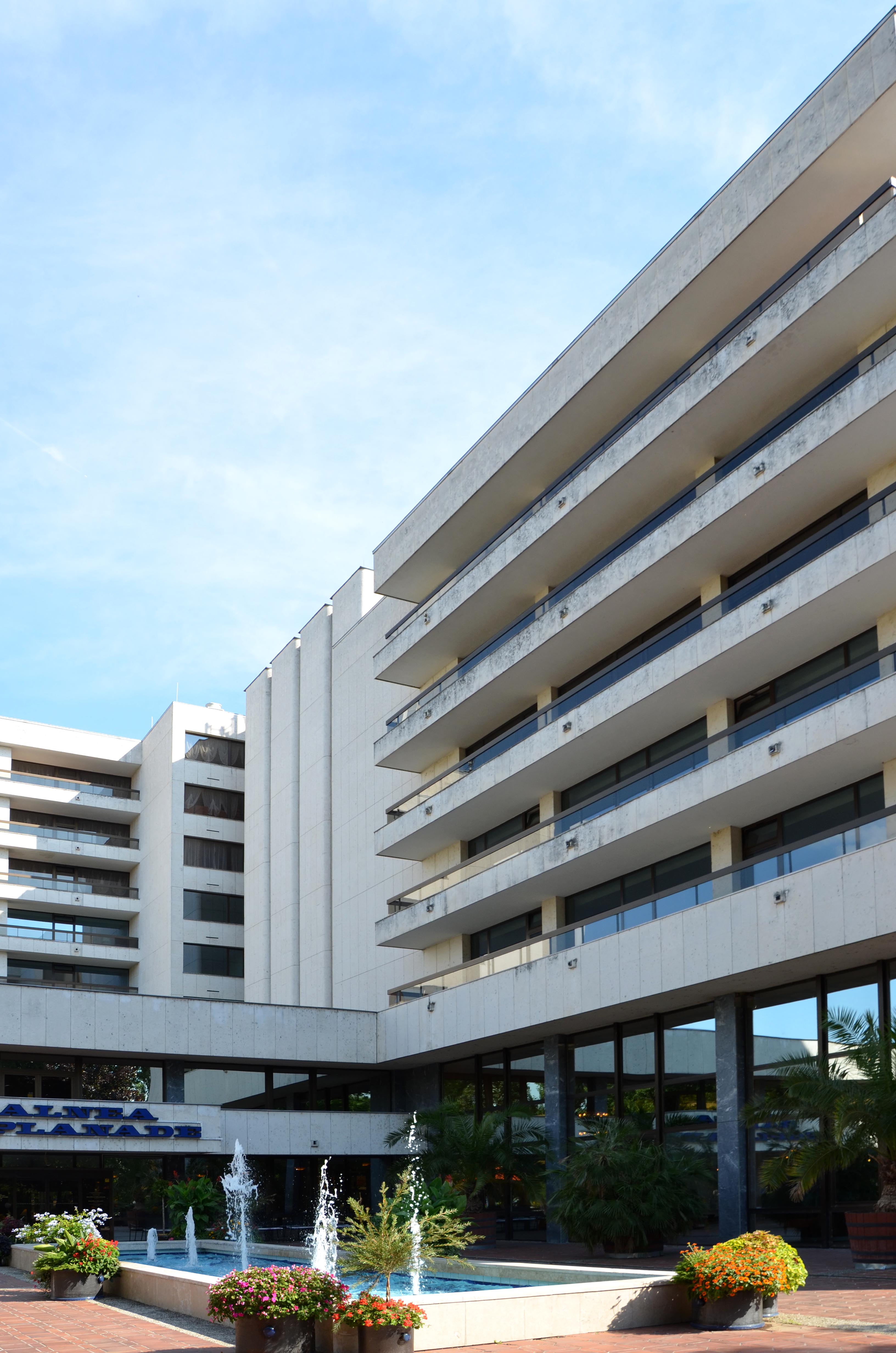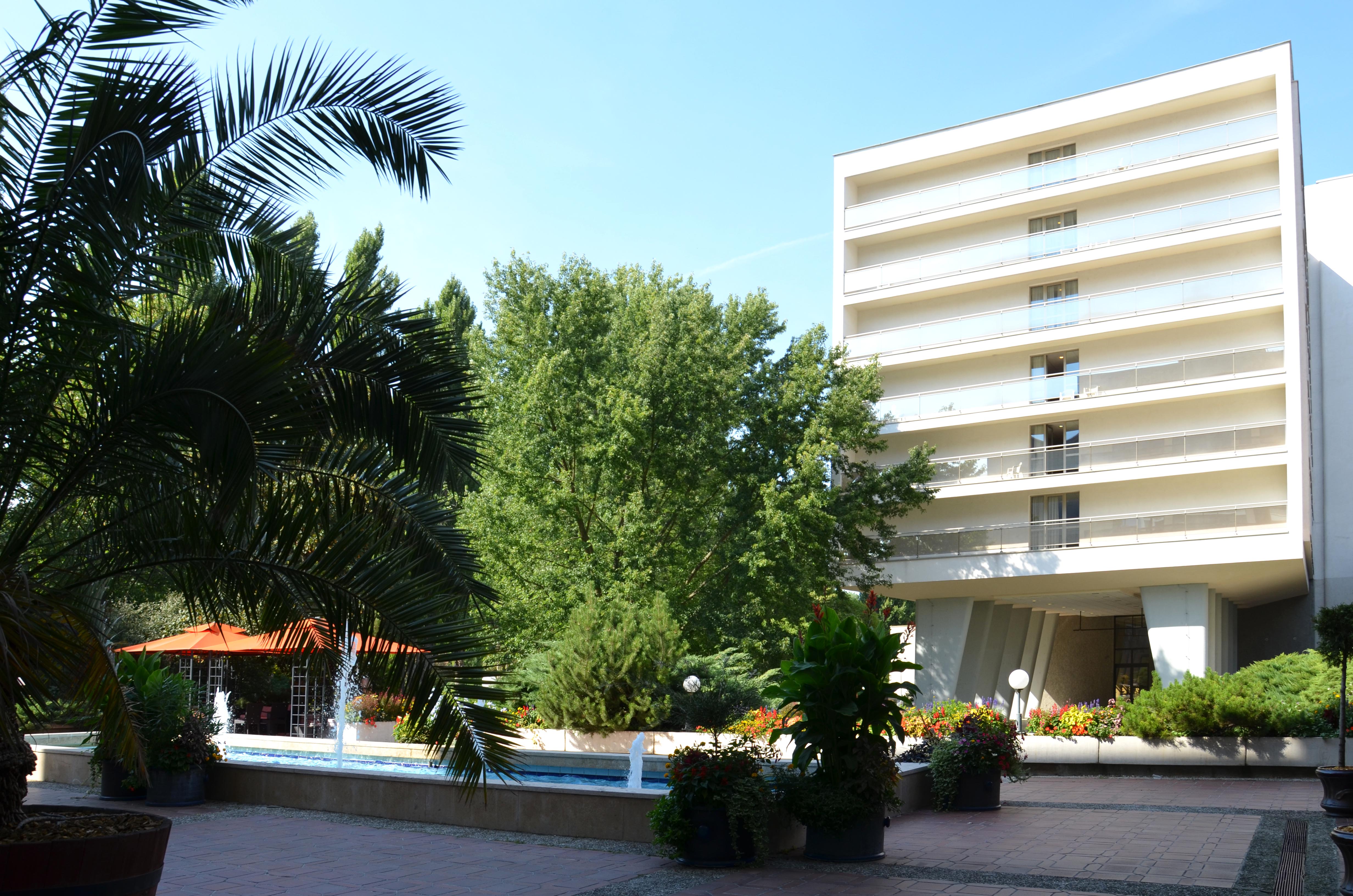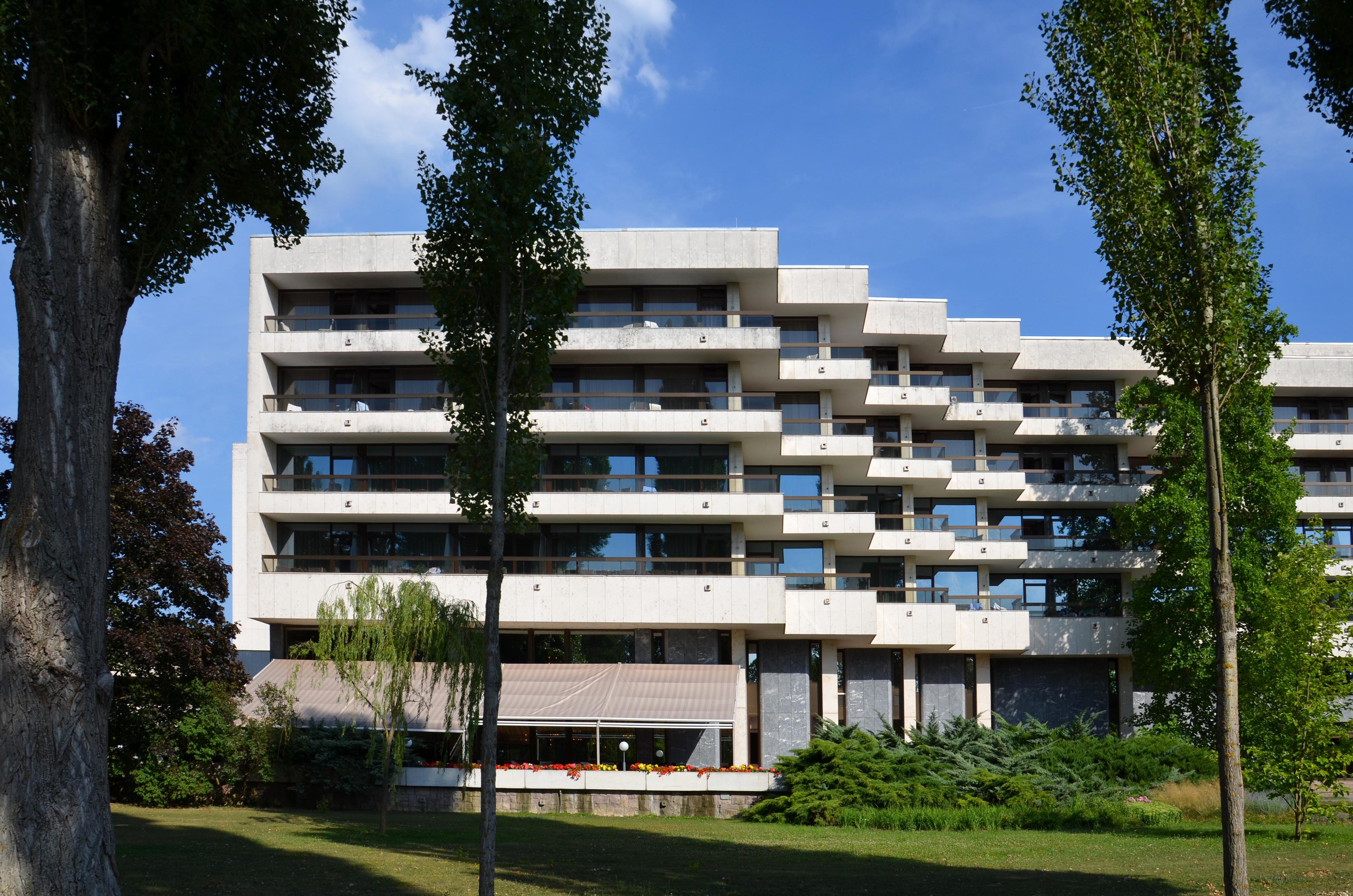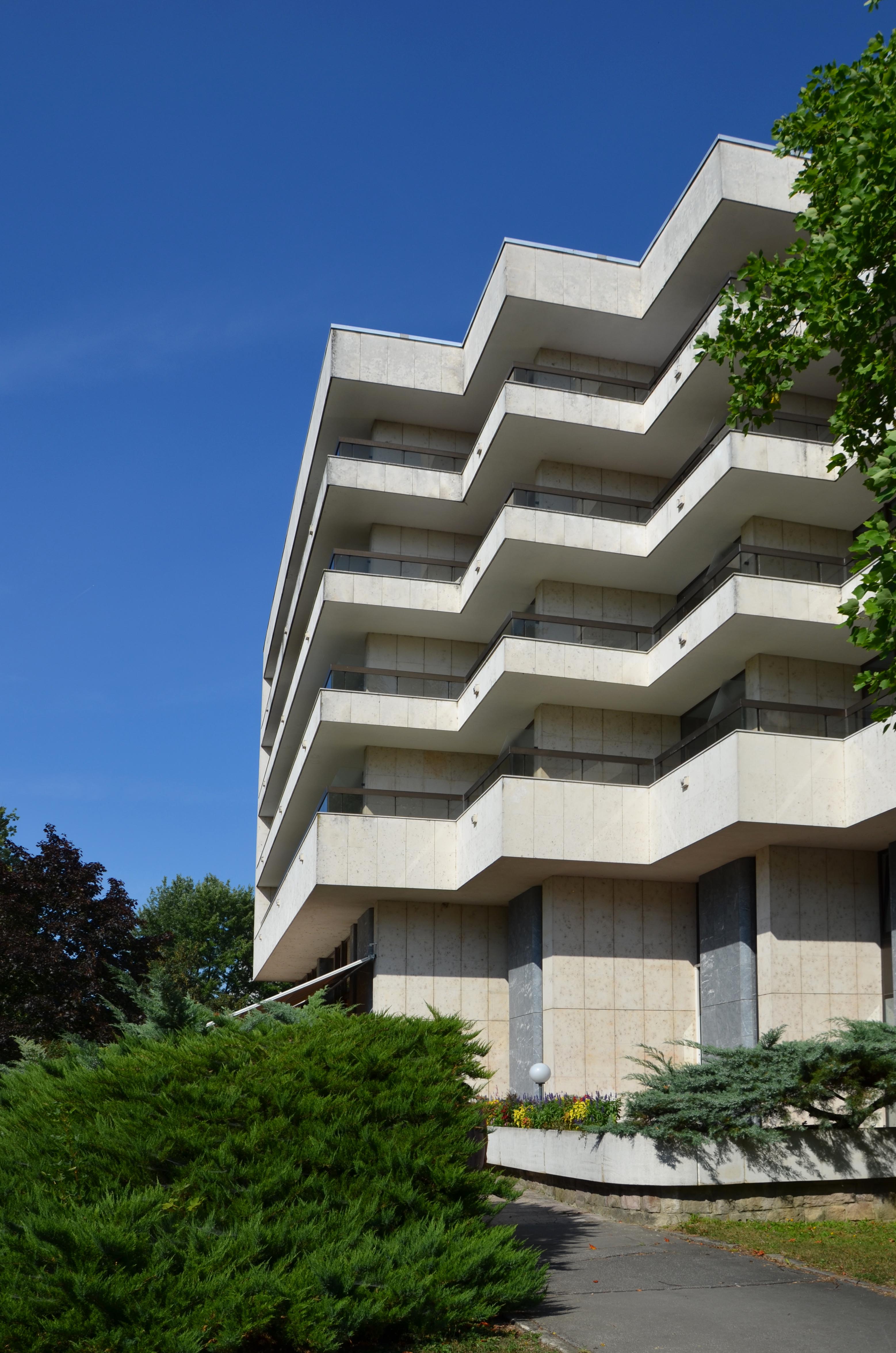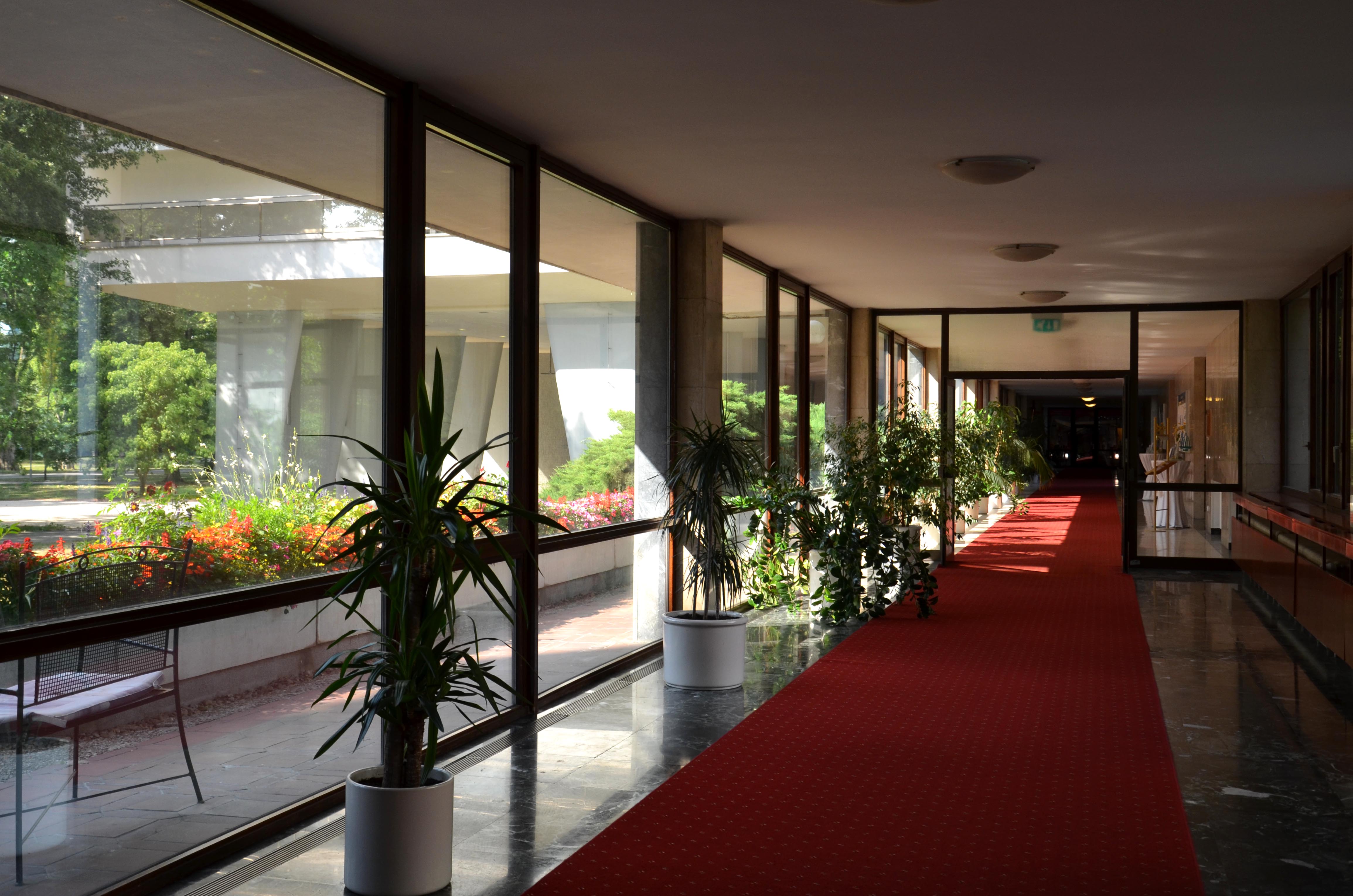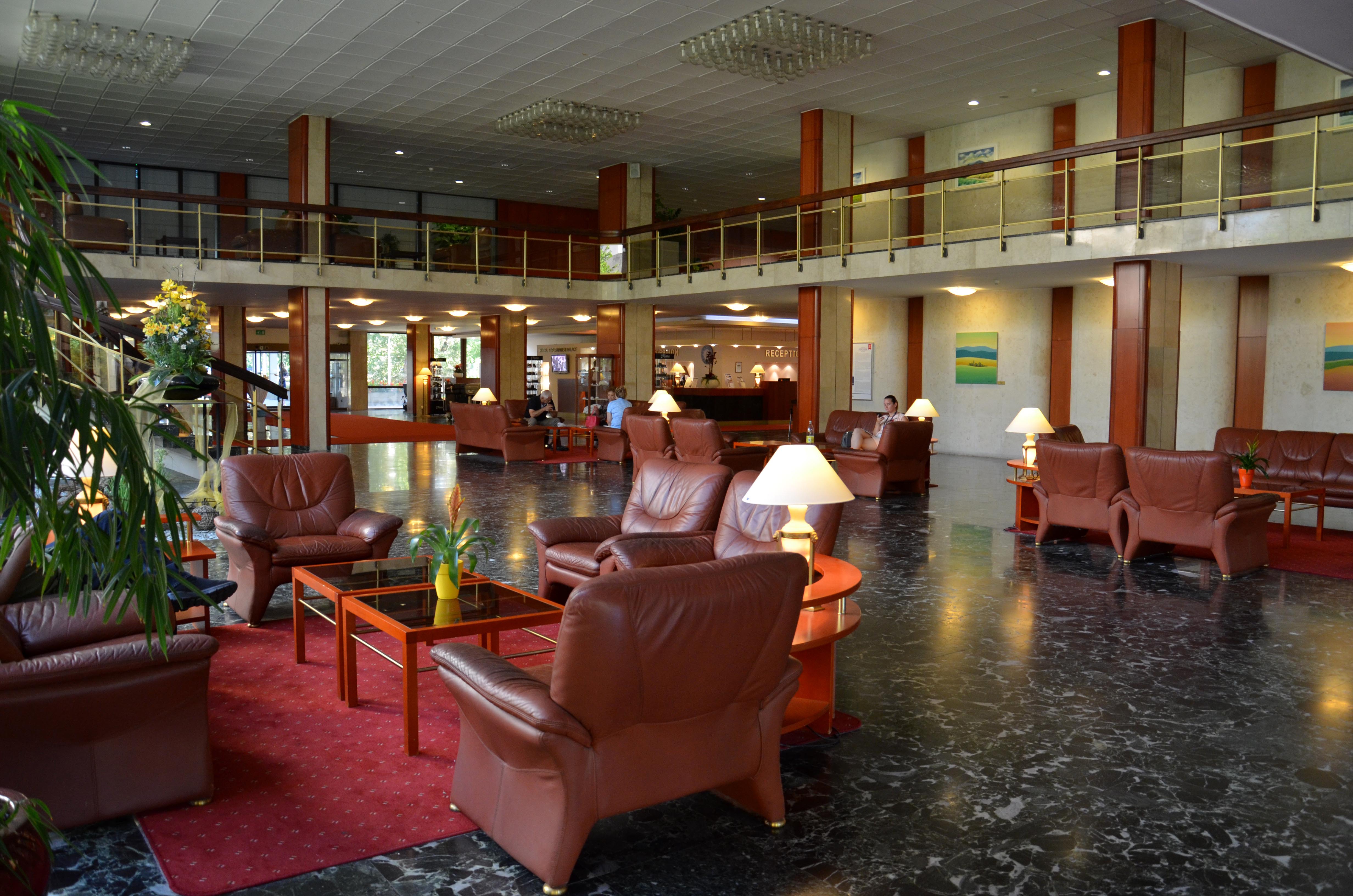 Spa park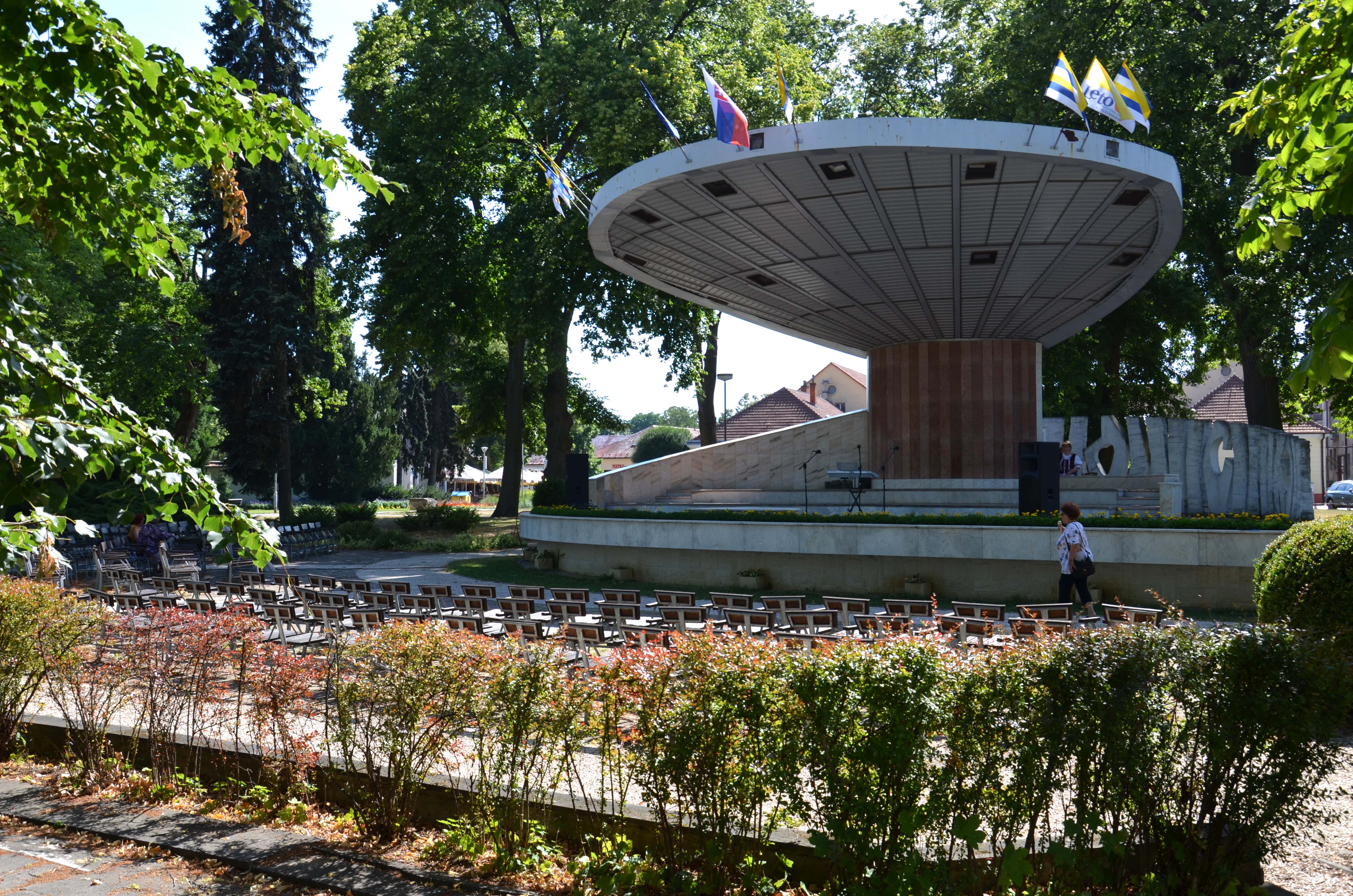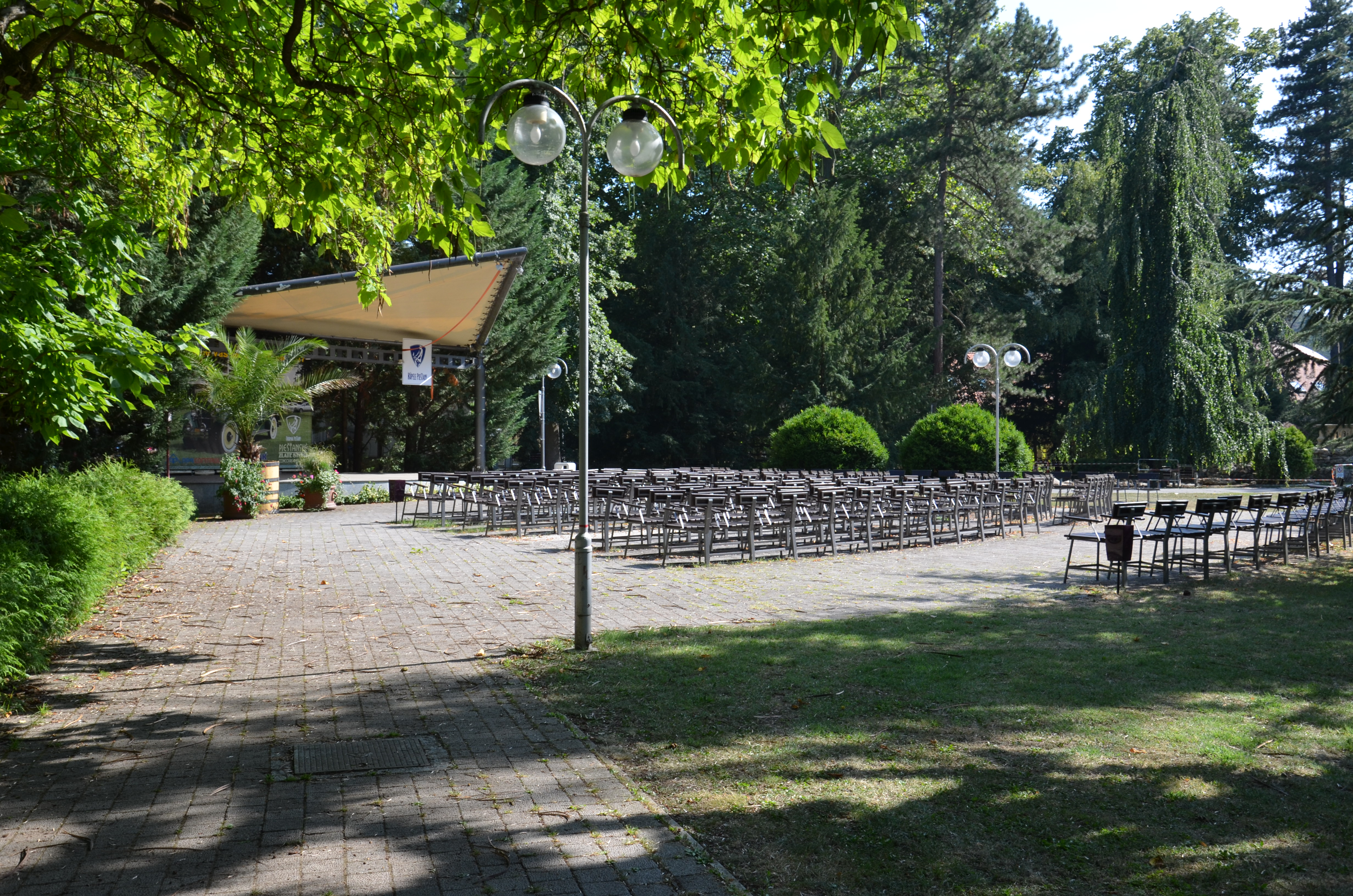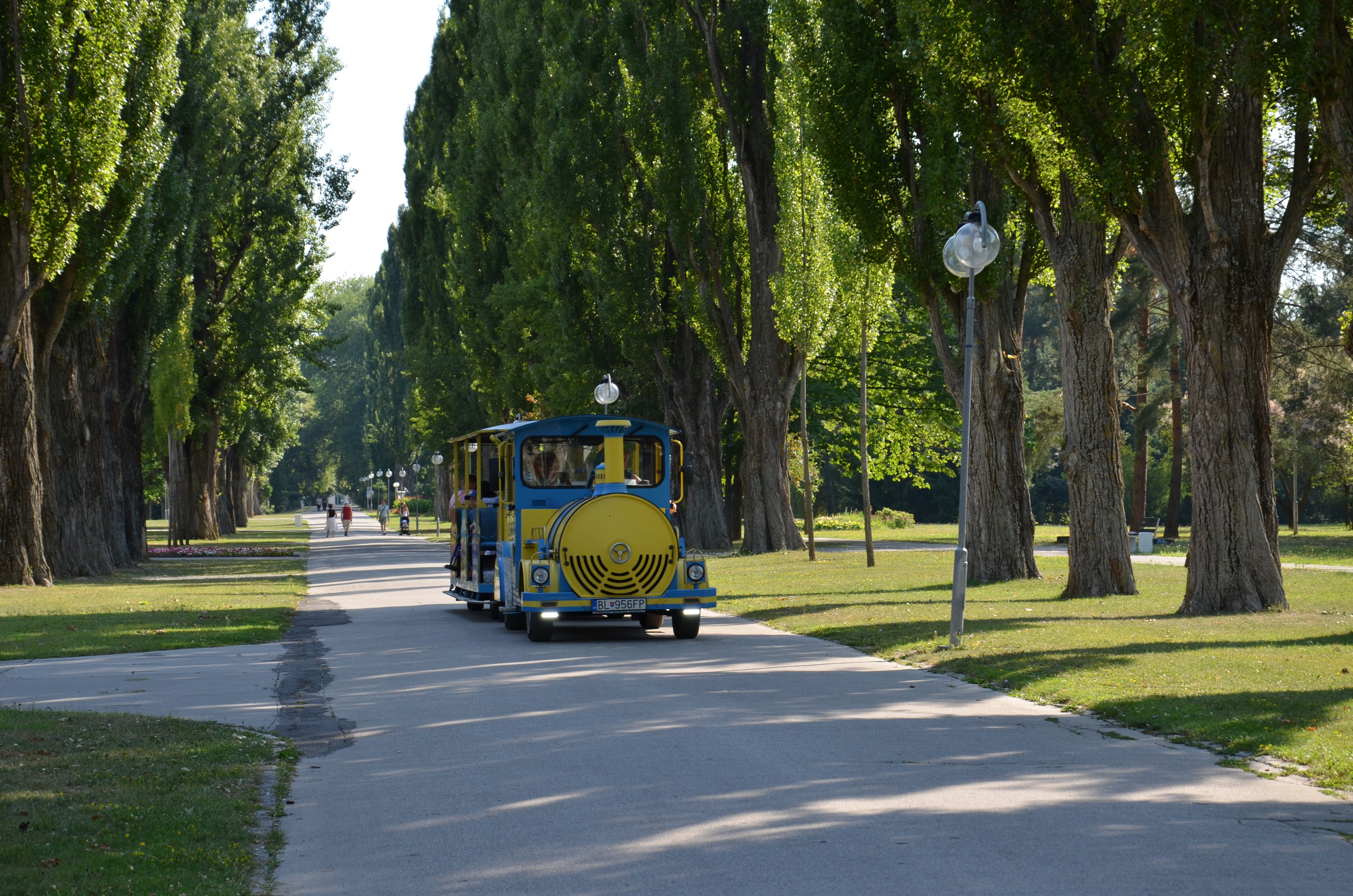 I noticed the historic part of the areal created the main social space and the new part was rather depopulated. I also felt more comfortable being in the 'old' part. I interviewed other visitors and the most common reasons for staying in the historic parts were as follows:
-atmosphere
-closer proximity to the town
-height of the buildings (max. of 3 storeys compared to 9 storeys)
-colours and materials – buildings and external spaces are more 'playful'
-fruitful vegetation
-enclosure – the columns and colonnades create in-between space. A man feels being a part of the building, although still being outside.
-the colours, materiality and external 'sterility' of the new buildings resemble hospital areal
-more space for sitting


Objects outside of the main Spa Island fulfil mainly cultural functions, or provide accommodation

Villa Astoria
(1927)
Built originally as a dentist ambulance and the residence for both the clients and the doctor.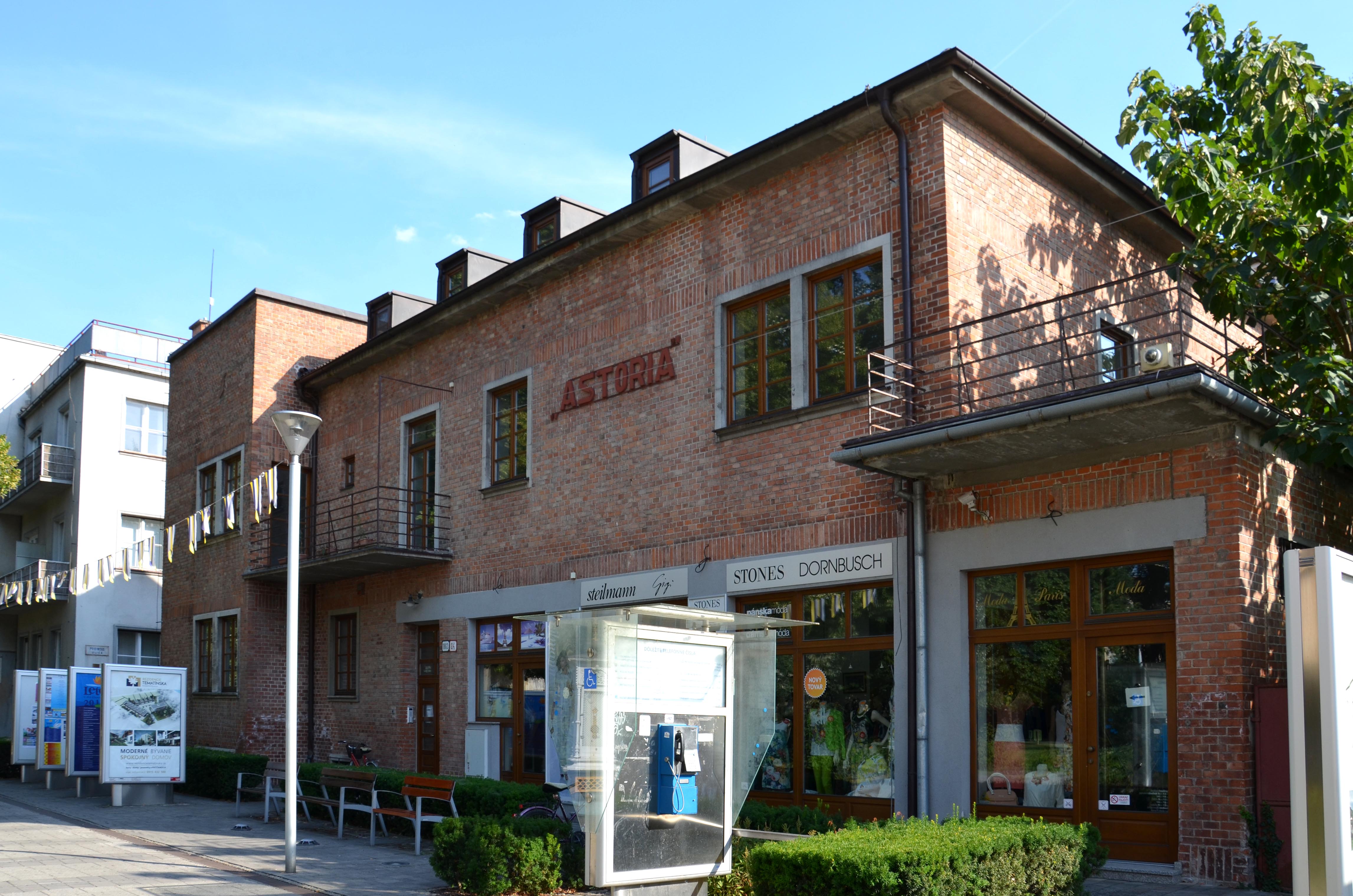 Hotel Jalta

(1929-1930)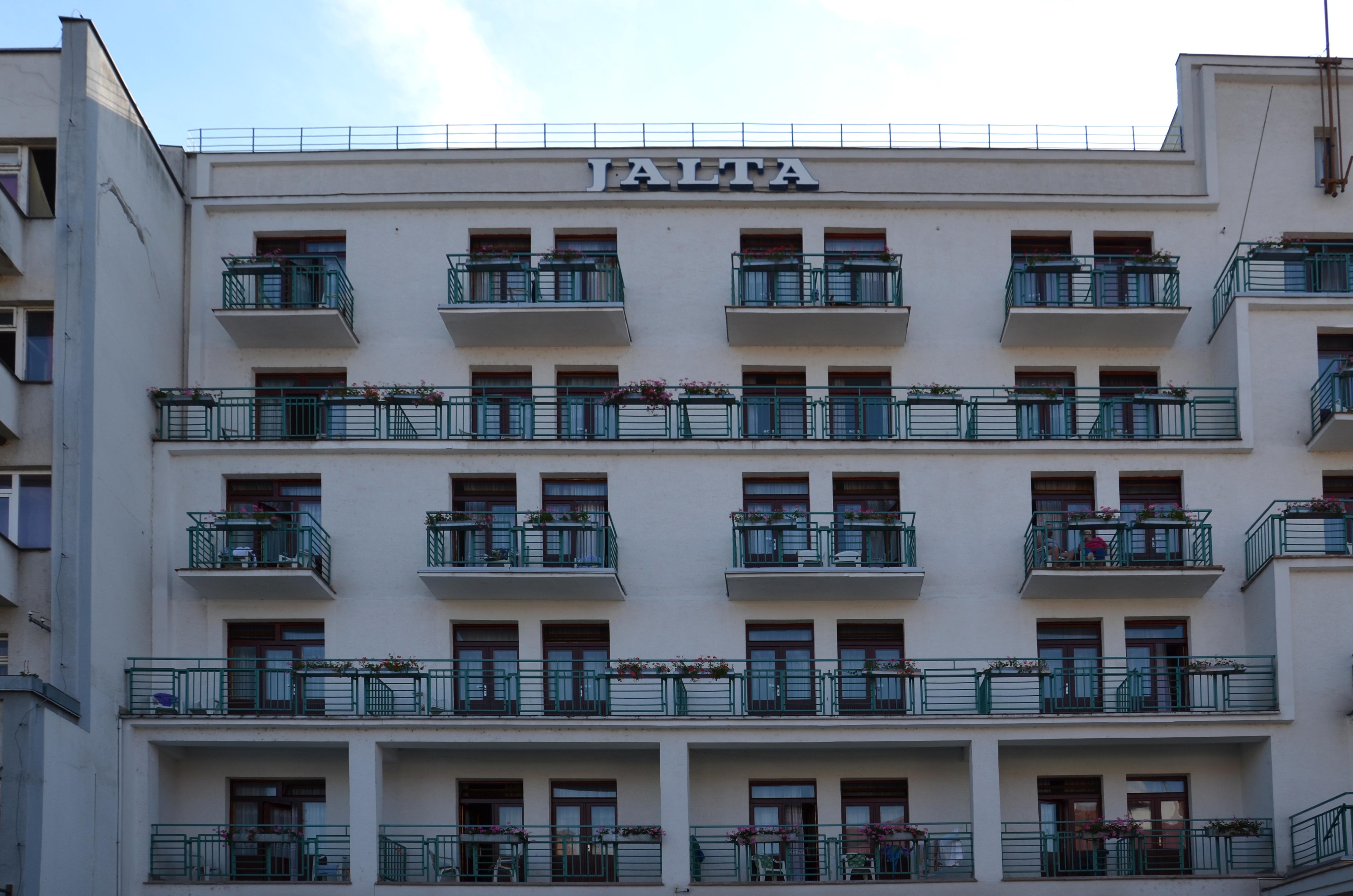 Kursalon
(1893-1894)
Kursalon now houses the museum, representation rooms for special occasions and a restaurant.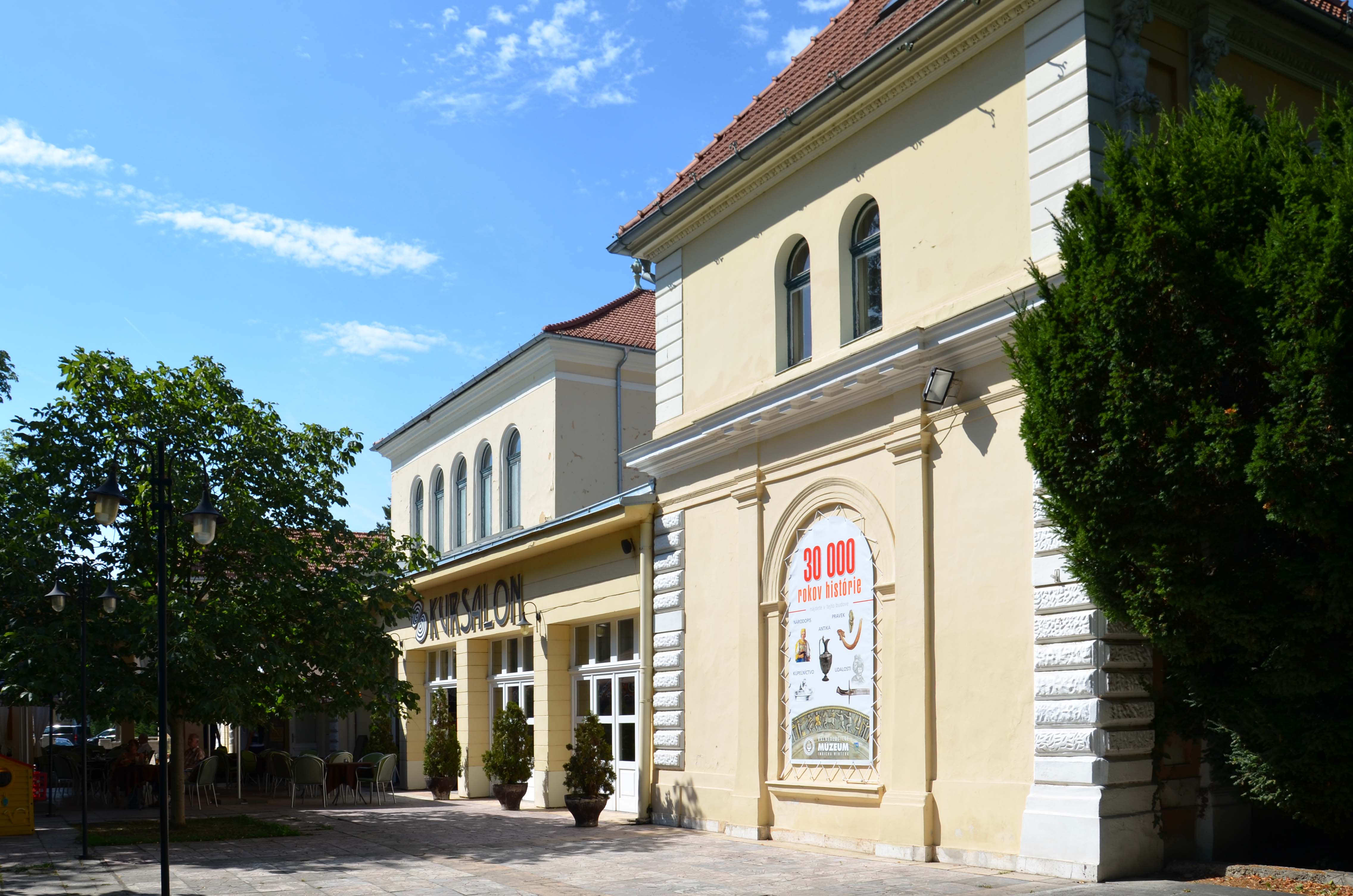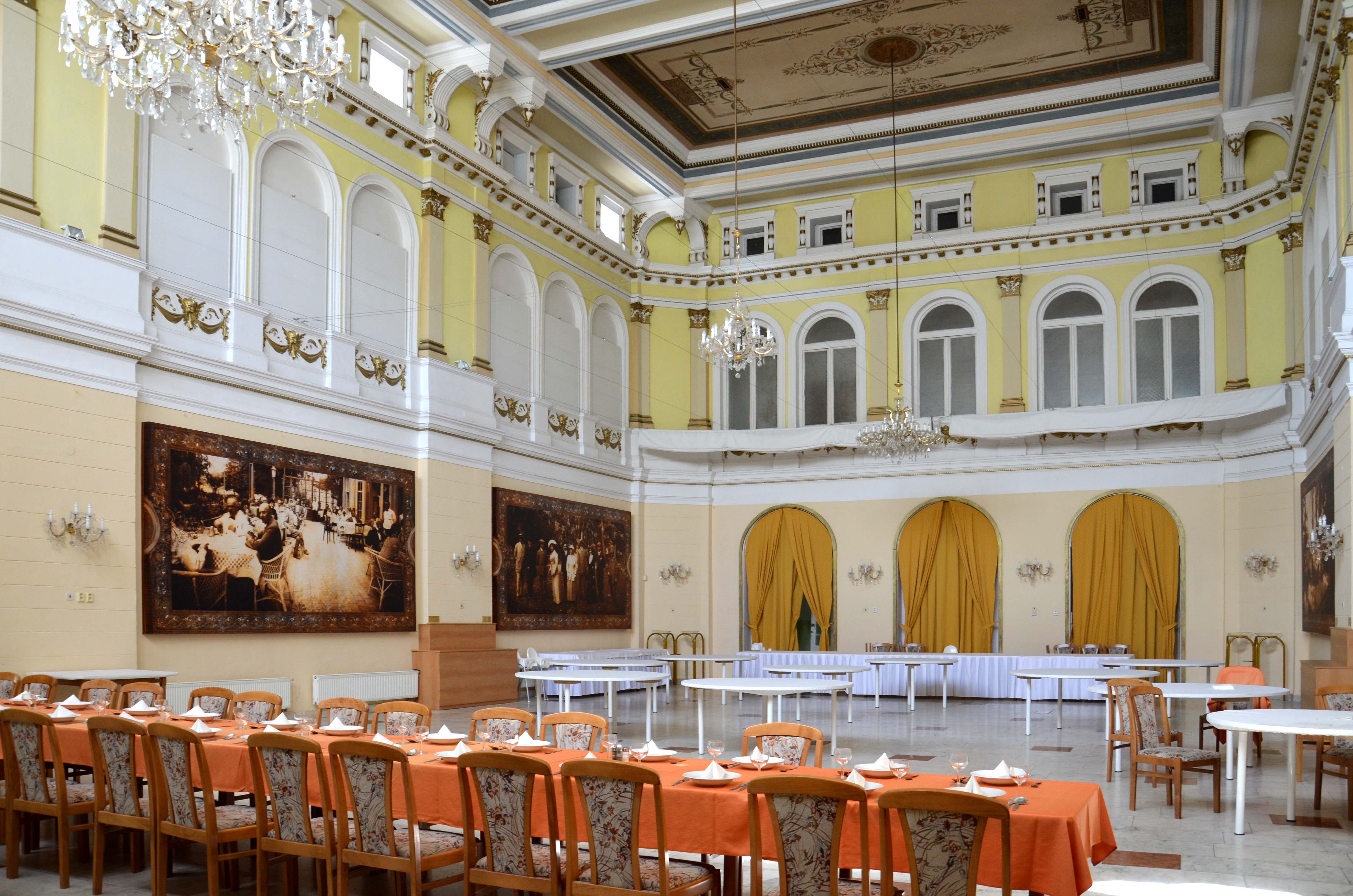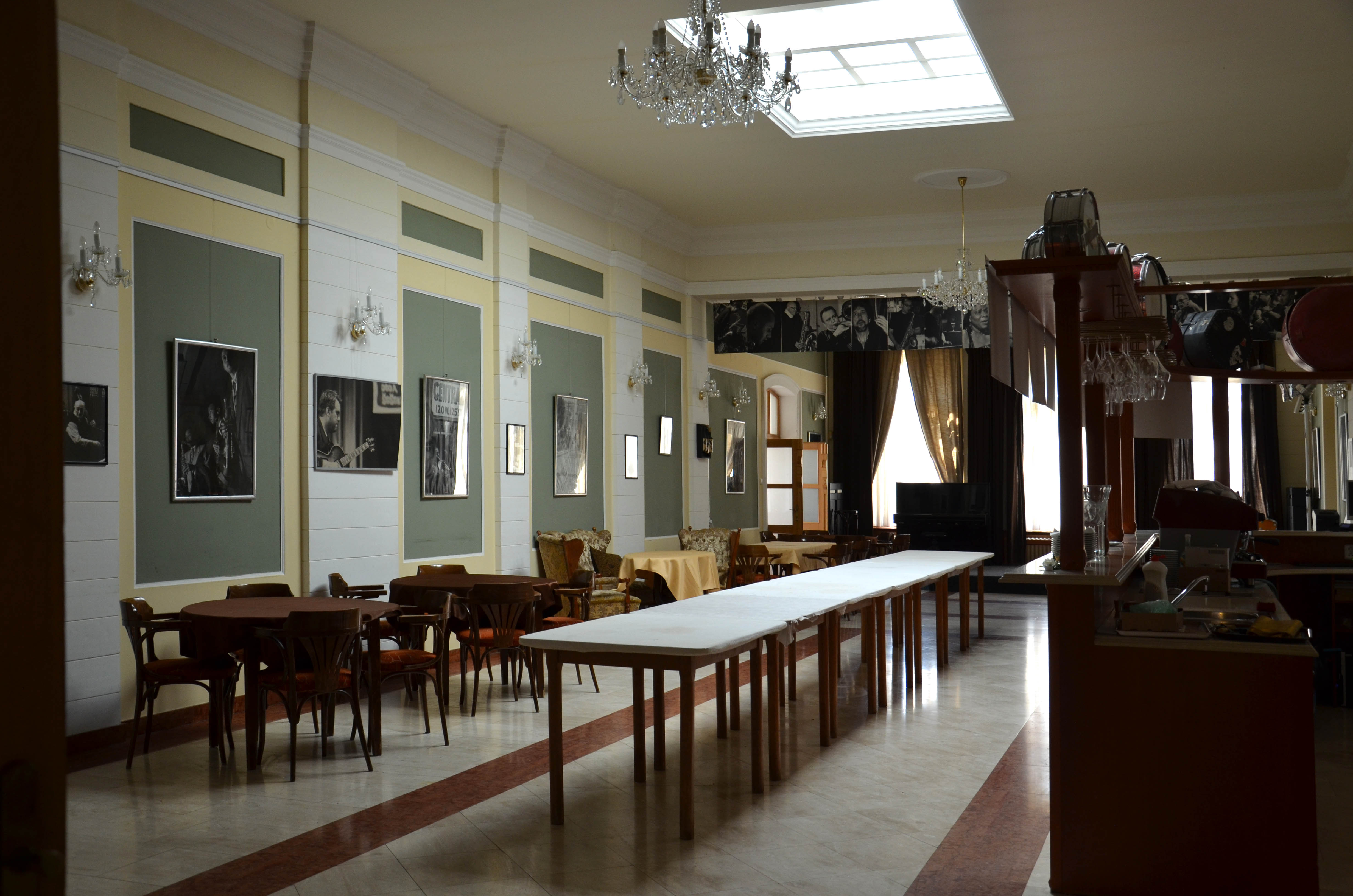 The House of the Arts
(1974-1980)