Recently I attended a conference entitled: Vychod nie je EXIT ( en. East in not EXIT), which took place in Košice, the so-called metropole of Eastern Slovakia, and tackled the massive regional out-migration and brain drain. It has been the first conference dealing with this topic and many specialists, university directors, employees and other entrepreneurs were invited to share their experience.
The conference was divided into 3 parts:
- Historic, economic and political reasons of out-migration
- Marketing of the region and schools in the Eastern Slovakia
- Challenges and chances after returning
The event started with the words of its organiser: "We don't want to be seen as the losers anymore." The title of the newspaper's articles published afterwards nicely described the conference's themes.
' East refuses to wait for the government any longer. The state will not help us, we have to help ourselves.' ...And, 'I want my children to stay in Slovakia.'
I greatly enjoyed the positive message and the conclusion, that the only way of how to fight with underdevelopment is to take the initiative and start the change on the local scale. I also contributed a bit to the discussion, on one site as someone who left the country to study abroad (and come back? ) and on the other I shared some experience from my research project about the 'hidden' potential of the Slovak countryside.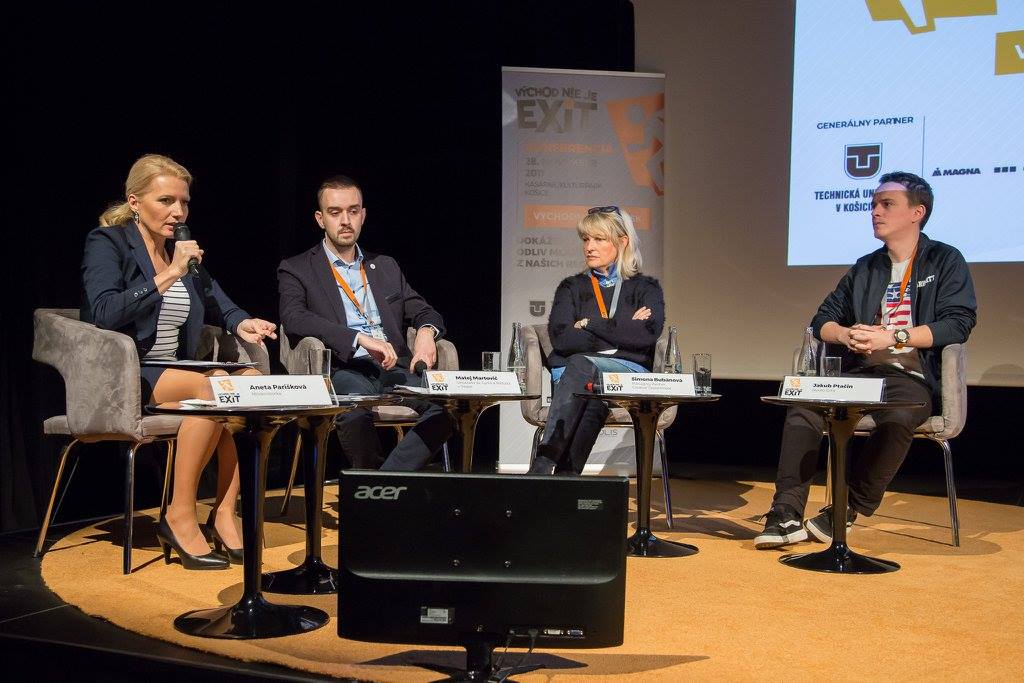 Source : Conference facebook page
Main picture source:
https://kosice.korzar.sme.sk/c/20706775/vychod-uz-odmieta-len-cakat-na-vladu-stat-nam-nepomoze-pomoz...